It is challenging to fit in everything you need in a small space. If you're looking for the best option to get more out of a tiny apartment, these interior decorating ideas help you to make it feel way much larger.
Divide the Space with Furniture
Most small apartments don't provide separate dining and living rooms. It will be worse if you're living the studio life because there are no separate bedrooms. Do the trick to create different zones using your furniture, such as the back of the sofa or a simple bookcase as a space divider.
Clear Furniture
Old but gold, clear furniture always works well to make it look like you have more space. Skipping wooden table, glass, or acrylic material is an awesome idea to make your space look larger than it is. Besides, it makes the entire room more open and airy.
Take Advantage of Vertical Space
Another great interior decorating idea for small apartments is to use your space vertically. For example, maximize your storage by adding a bookcase. Furthermore, you can also opt for a bookshelf with a built-in desk.
Opt for Daybed
Turning your bed into a daybed will save a lot of space. It is also practical as you can use the bed as a cozy couch during the day. Create your daybed in the most creative way, place your double or twin bed against the wall, and decorate with colorful throw pillows.
Wall Shelves is Your New BFF
Define the areas and build extra storage by installing wall shelves. Arrange different sizes above the sofa and display your book collection, favorite picture, or decorative accessories like potted flowers.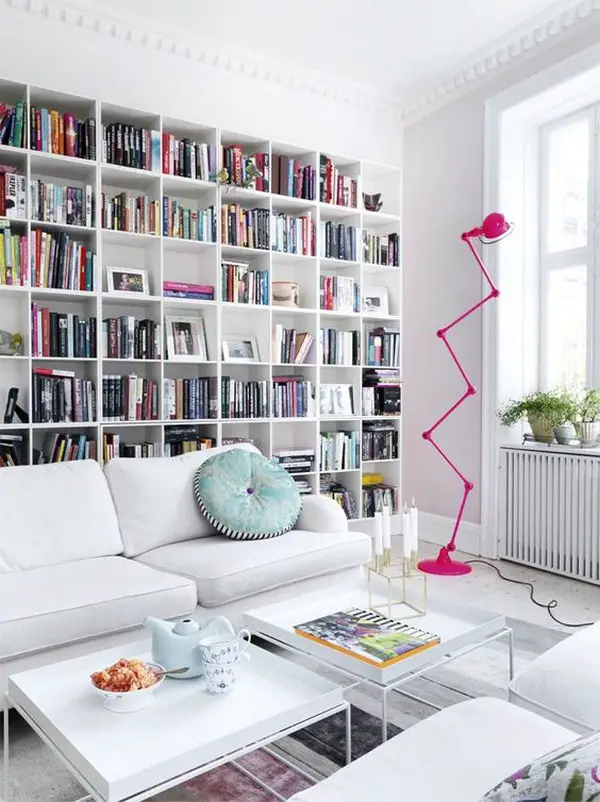 Double-Duty Furniture
Do as many double-duty pieces as you can. Use a multifunction table serving as a dining table and a desk, a deep sofa doubling duty as an extra bed for your guest, or invest cubes as a coffee table and extra seat.
No more tight and stressful space, take a deep breath and follow these interior decorating tips to make the most of your space.
(Visited 267 times, 1 visits today)
Tags:
Apartments
,
interior
Last modified: October 13, 2021