Houses are usually built on land. However, what do you think if we live in a floating house? Apparently, living in the territorial waters is now an alternative. Especially for those who want to experience a simpler and more dynamic life. In addition, some people feel the decision to live in the waters. Here, a floating house is built on a structure that can float. In addition, the structure of the house must also be equipped with a belt. So the house is not easily swept away during storms or flash floods. If we know, there are many alternative materials that can be used for the foundation of a floating home.
The main requirements are waterproof, non-rust, durable, and easy to obtain. Not easily damaged and buoyant force able to withstand the burden of buildings and activities above. Next, examples of foundation materials for floating houses are Styrofoam, plastic drums, large-diameter wooden beams, and bamboo, and others that are waterproof. Apparently, it's not only the house that can float on the water, but we can also make a stretch of a floating garden. You can also fish in the sea or lake, and about transportation, you can use a boat or swim. Here we present some examples of floating homes in several worlds. Hopefully inspire.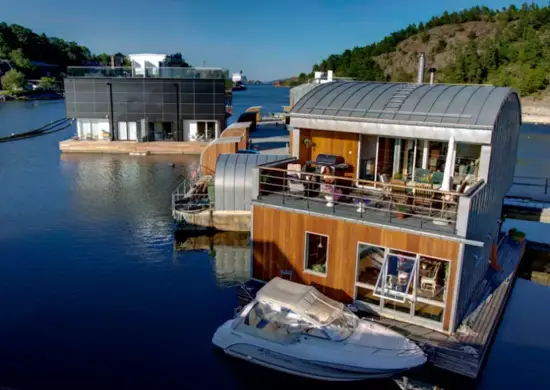 If you want to feel a new living experience, the floating house might be your option. But, before you choose to build a floating house, you must pay attention to the material used. Because your house must be floated properly and it will affect your comfortable living.
(Visited 174 times, 1 visits today)
Floating house ideas
Last modified: July 29, 2020