For you who have the freedom and do not need any limitation for your home decor, then applying bobo style can be a good choice for you. Boho is quite different from other styles where you do not need to make it simple, make it luxurious, and other limitations. Even more, you can make it looks crowded with the colors and pattern. You don't need to worry because boho has its own beauty with its style.
Basically there are some ways to bring out boho touches into your home decoration. But, the furniture will be the easiest way because that will be spread here and there in your home. That is why you can make your furniture as the focal point of your boho style. Moreover, that will also really effective to give the boho style impression into your home. Check out the following pictures as your references.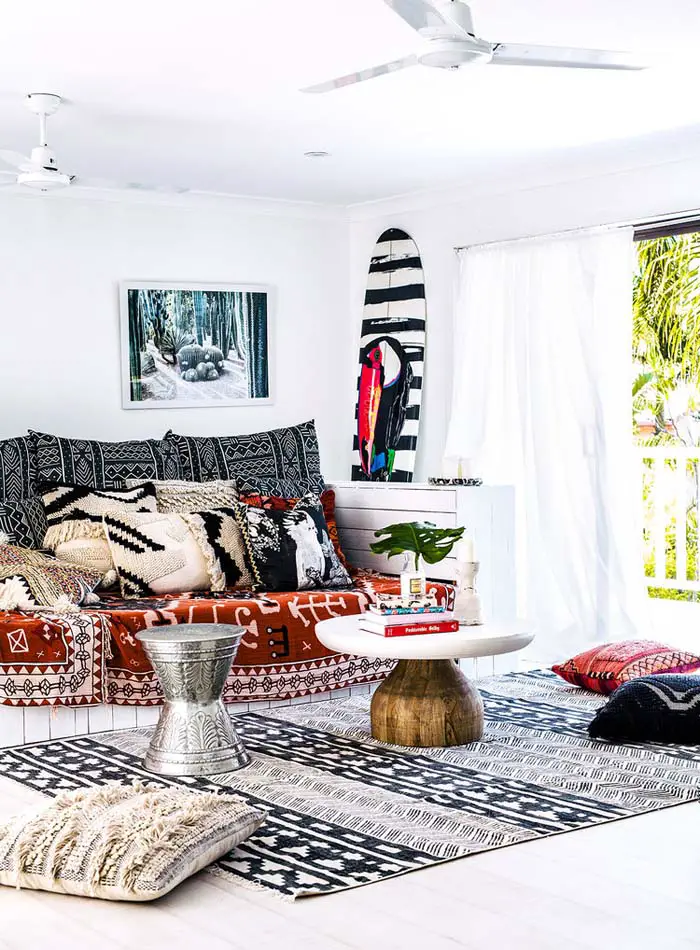 Look at how pretty the boho furniture style could be! With the colors and artistic pattern, you can really have the beauty of a room decoration. If you look at the pictures above, you'll find out that the furniture could be in any kind such as the sofa, chair, table, even the bed. It is awesome since it means that you can bring out the boho touches not only in your living room but also in your dining room, bedroom, and more.
Anyway, if having the new one is not easy for you, then you can simply modify your furniture to have a boho touch. Simply apply the slipcover that has the boho look into your sofa or chairs and, voila! You can have your pretty colorful boho furniture easily! For other furniture, you can apply the table cloth for the table and bedding for the bed. Simple, right? You don't even need to change your furniture with the one. Don't wait too long. Go get the boho touches for your furniture!
(Visited 245 times, 1 visits today)
Tags:
Boho Furniture
Last modified: September 21, 2022