Having lots of storage is an important part of functional home design, especially for bathrooms. The simplest way is to arrange bathroom storage to be more presentable. Shampoo bottles, piles of towels, hairdryers, to makeup and shaving equipment sometimes become a source of problems that make the bathroom look unpleasant. For this reason, you need tips and tricks so that the bathroom storage does not confuse the arrangement in it.
Ladder
The ladder shelf model has a slim and tall shape, so it is suitable as an ideal bathroom storage area. Especially in small bathrooms. The ladder, you can use for various needs. For example, to hang a towel, put a small basket, and where you store various toiletries that are used every day. Recycling the ladder as a storage area is an innovative touch to the storage area.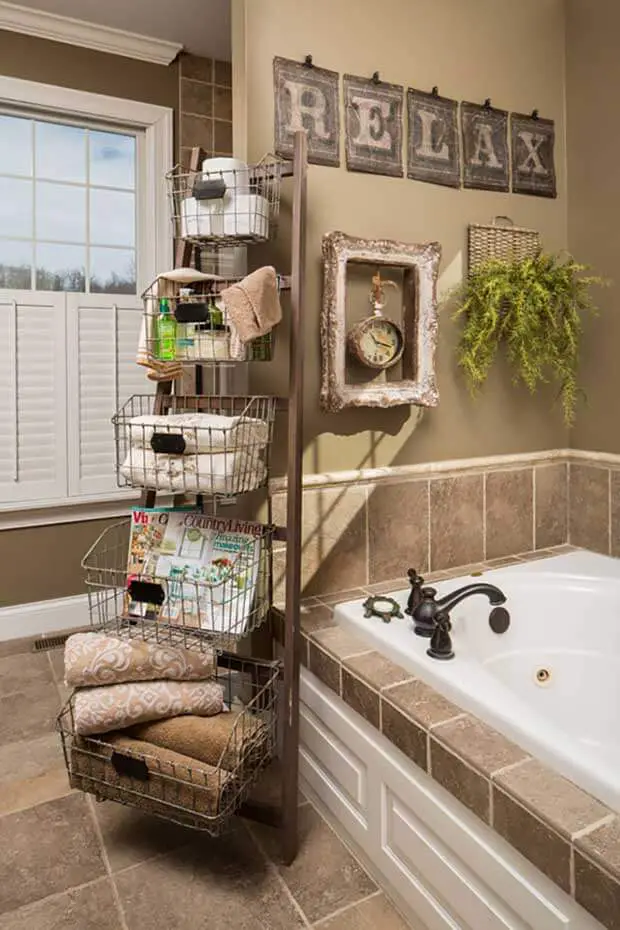 Wooden Rack
For those of you who want the bathroom to look unique, please try using wood as a bathroom rack. This one bathroom rack is suitable for storing dry toiletries such as towels and tissue supplies. Add small embellishments to sweeten the appearance. This is perfect for a vintage style bathroom. Making a shelf as one of the elements to add a colorful touch to your bathroom is a great idea! So, there's no harm in choosing a rack with a certain color that can make the bathroom look fresher.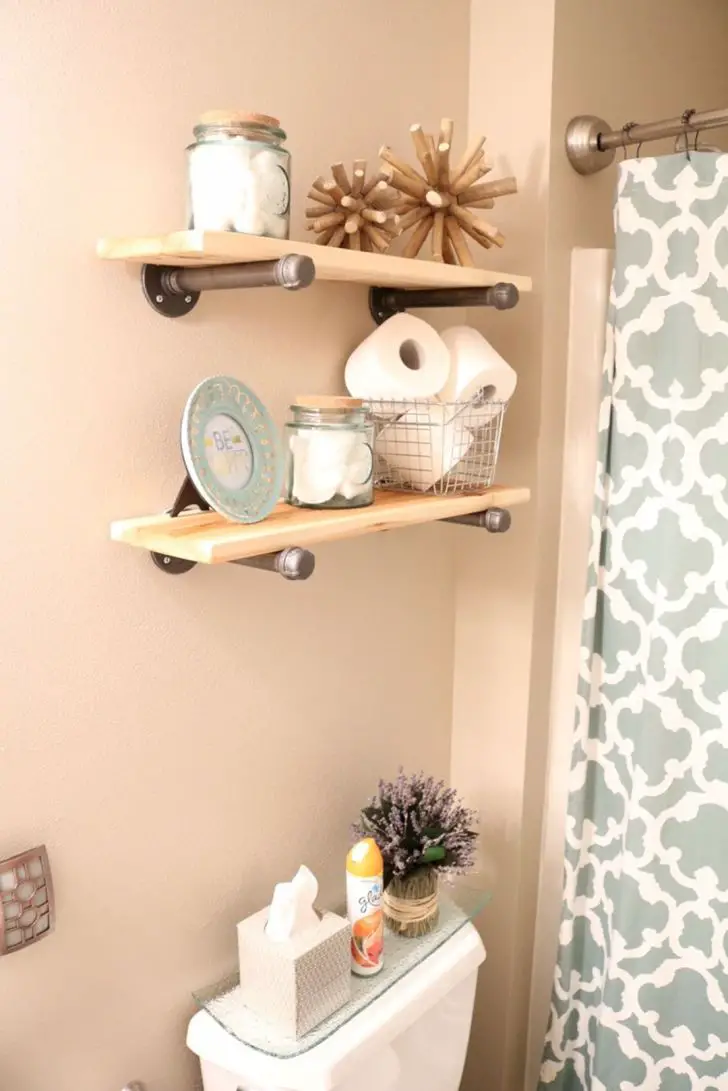 Hanging Storage
Next, there is a hanging type bathroom rack whose concept is open. A bathroom shelf like this is suitable for you to place in a small bathroom because it will make it look wider. Because this type of bathroom rack is hung, make sure the link is firmly attached to the wall. For the string, it's better to use thick wire.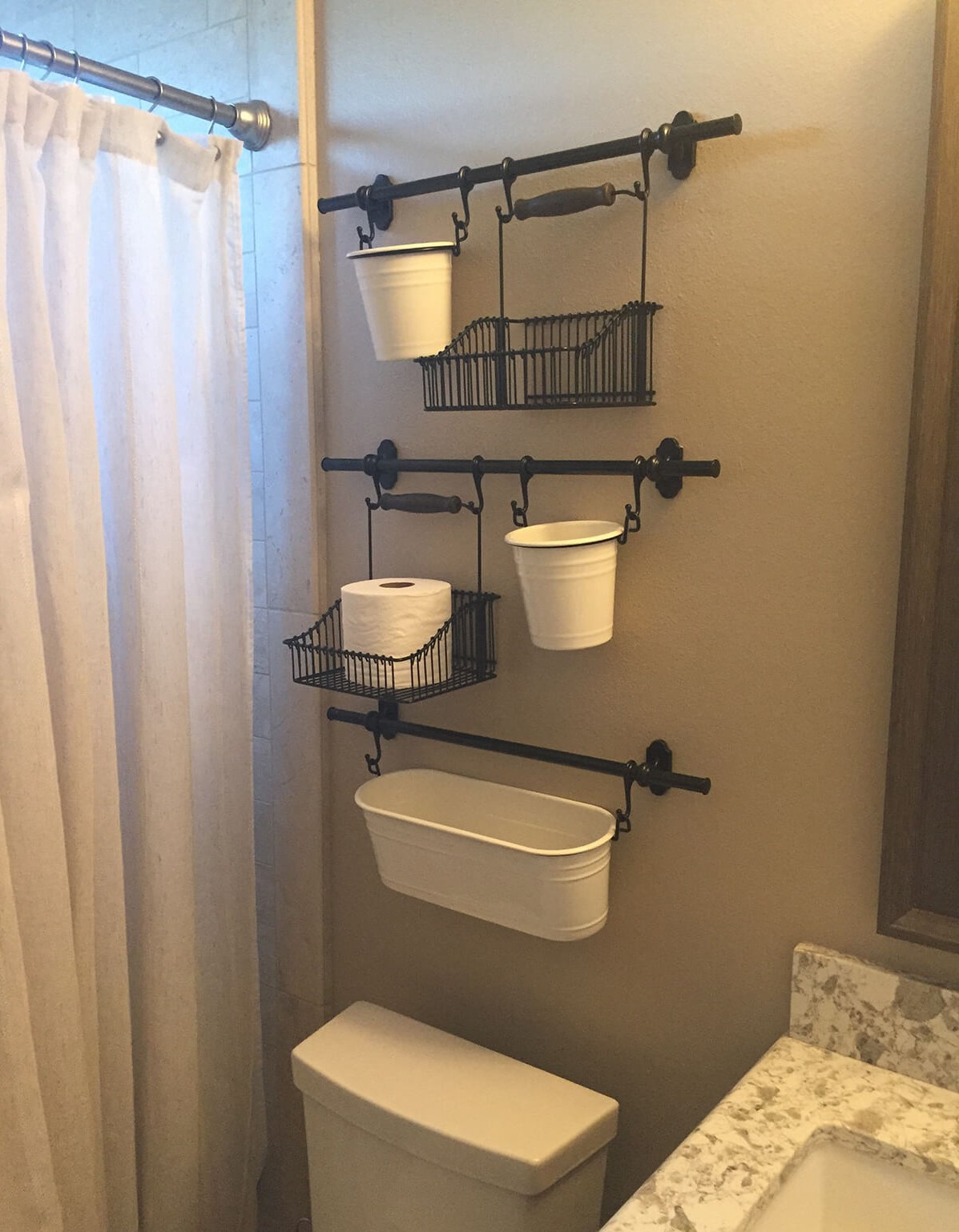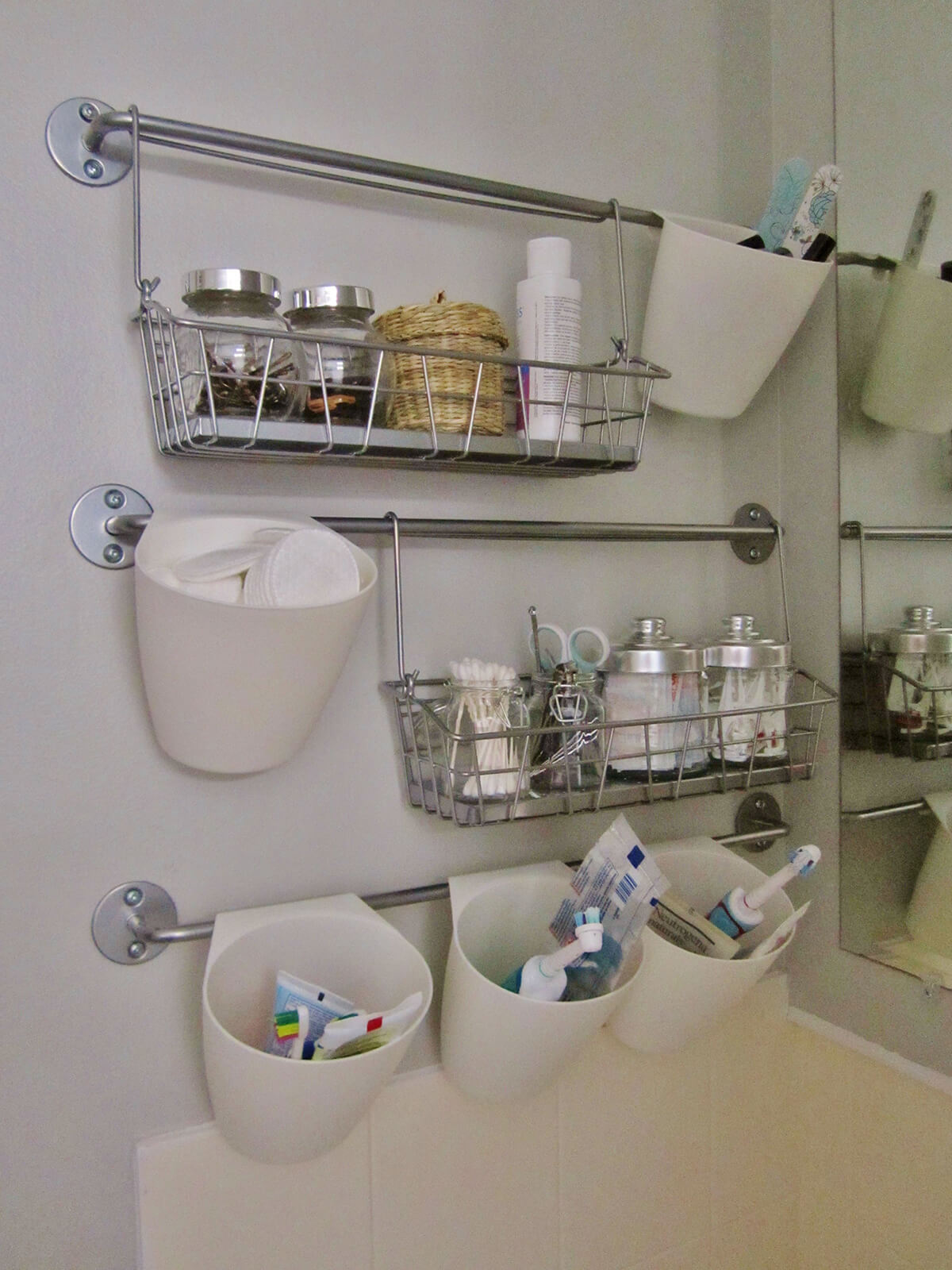 This bathroom rack is available in various types that can be adjusted to the needs and style of the bathroom interior. Although there are various types, try to choose a bathroom rack that can store all the equipment you need every day in the bathroom. That's why you don't have to bother searching for what you need every day. To make this shelf look neater, you should be able to place a wooden shelf in a strategic place in your bathroom.
(Visited 204 times, 1 visits today)
Tags:
bathroom storage ideas
,
Farmhouse Bathroom
Last modified: September 22, 2022