Corner storage is a practical solution for houses or rooms with minimum space. Handy corner storage ideas range from simple shelf hacks to customized cabinets. If you need extra spaces at home to declutter things and make everything neat, here are some options to consider.
Corner Triangle Shelves
The simplest ideas of all, corner triangle shelves look like regular floating panels. However, they are cut into triangles to fit the corner space. They are useful to store knick-knacks like framed photos, holiday mementos, mini plants, and bathroom supplies.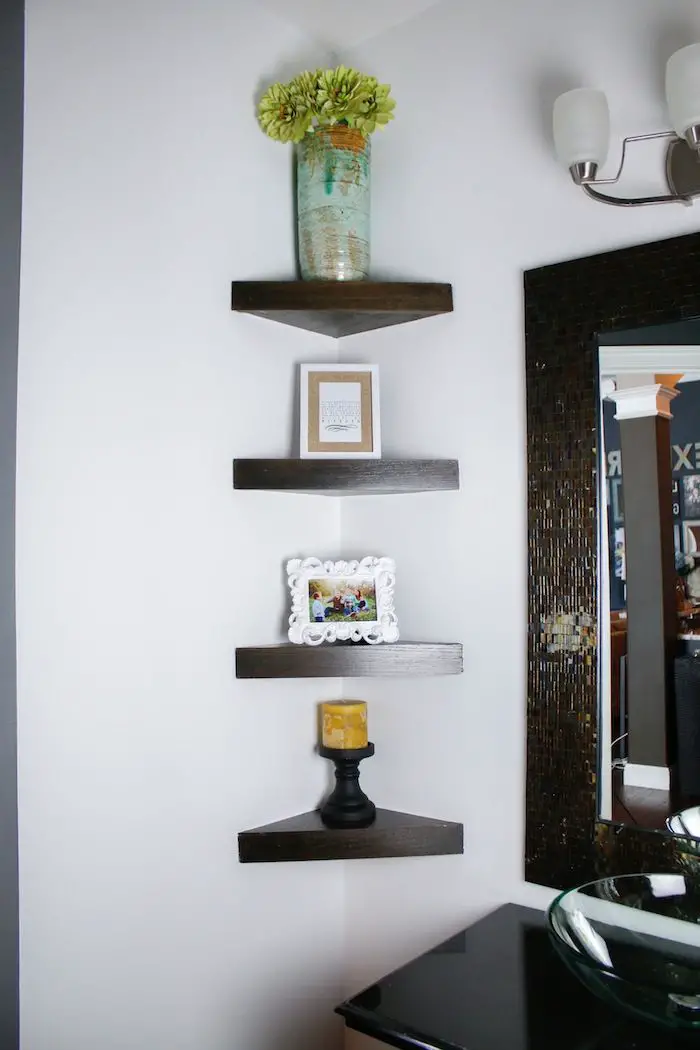 Corner Crate Stacks
If you have unused crates or other types of wide boxes, stack them to create handy corner storage ideas. You can drill them on the wall or stack them in an artful manner. Repaint the crates to match the tone of your interior. Their spacious capacities are great for storing books, plants, toys, linens, and many more.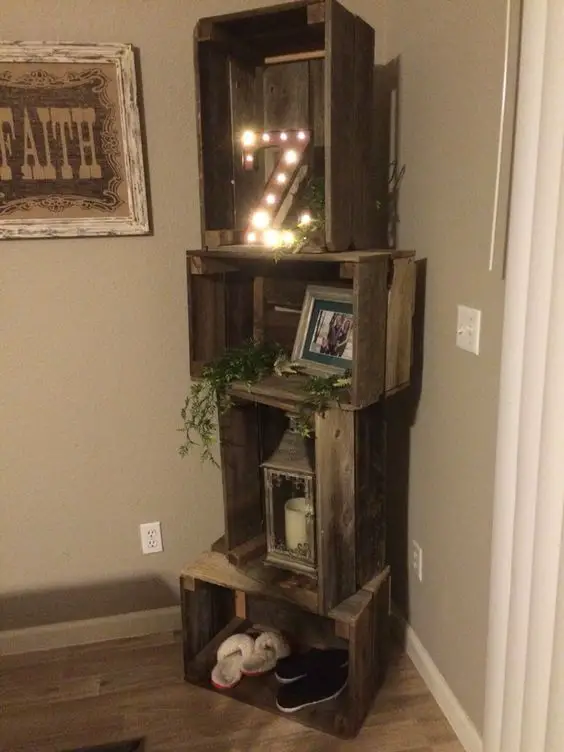 Corner Cabinets
Corner cabinets are designed specifically to fit the narrow spaces, with a triangle as the basic shape. You can find kitchen cabinets, bathroom cabinets, and even beautiful white cabinets to store your precious ceramics.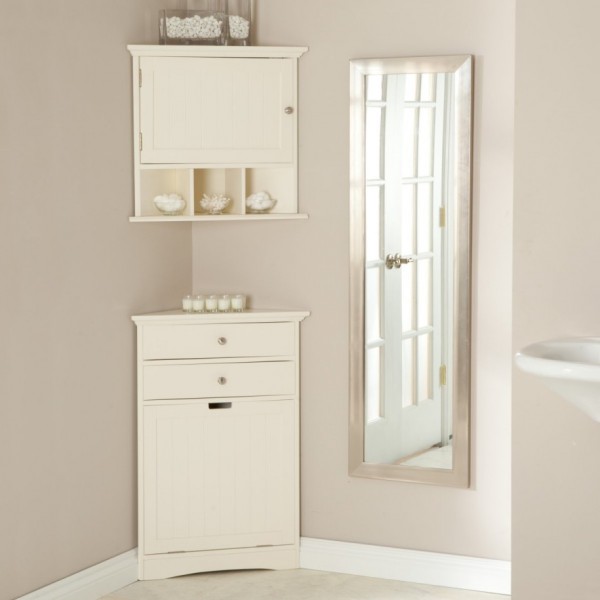 Lazy Susan
Lazy Susan is a popular decluttering solution in a cabinet. While unseen, it helps to arrange small things such as spice bottles, cups and saucers, jars, or canned goods. When fitted into the corner, Lazy Susan will make your cabinet neater without too many efforts.
Corner Benches
Corner benches are great multipurpose furniture pieces, giving you places to sit while storing your stuff. You can place two benches in a corner or make new ones using simple constructions. They are great additions for kitchens or hallways, especially for a small house.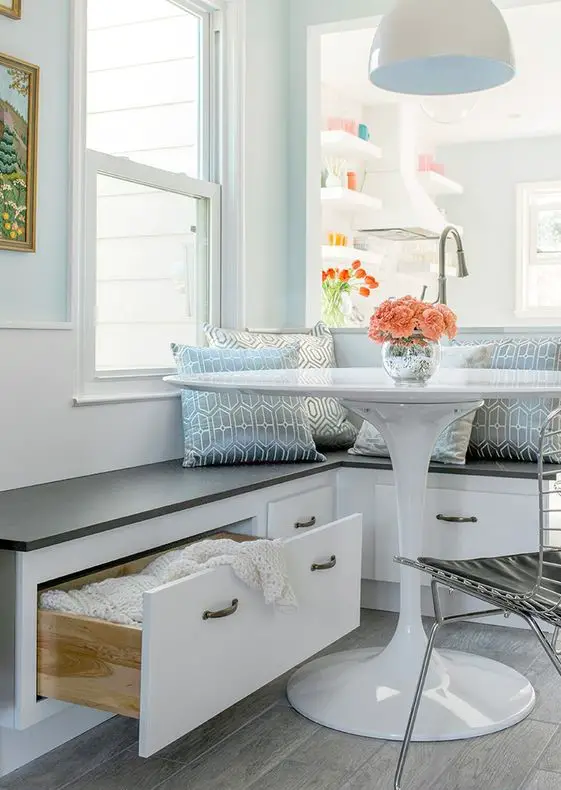 Handy corner storage ideas add extra places to store things, in a way you may not expect. With numerous options available as DIY projects or actual products at stores, you can make your house neater and more organized more easily.
(Visited 127 times, 1 visits today)
Tags:
Handy corner storage ideas
,
home decoration
Last modified: September 28, 2022