Having a cozy patio in the backyard changes the value of your house. It is like the plus point for house decor. The best patio does not always cost much. As long as you can design it with comfy elements, it will be an enjoyable spot to spend your spare time with your family. If you are a busy man, you can get relaxed in the patio. Looking at your flower garden and fish pond gives you a good mood. As well as, the backyard is one of the private areas at home. Thus, you can enjoy the time privately in a cozy patio without being worried to disturb. Well, the following gallery will show you some ideas to bring coziness to your patio. Enjoy!
Soft Comfortable Sofa
The first thing that must be prepared when decorating a patio is providing a comfortable seating area. It can be formed a soft sofa and completed with some throw pillows. This is very important to create a coziness into your patio and makes it more enjoyable. Also if you need a patio heater to yours, you can some recommendation from heizstrahlertest.de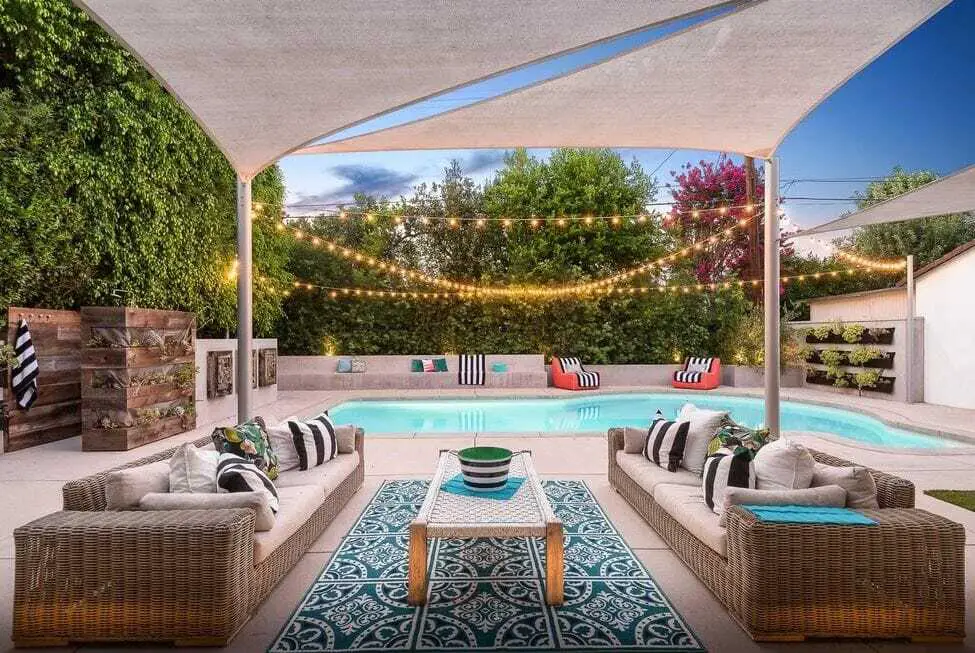 Functional Coffee Table
Not only for the place to put your drinks and meals but if you can also provide a functional coffee table it can make your patio cozier. In this case, you can use a coffee table with fireplace. This table can serve a warm impression while you are chilling in the patio.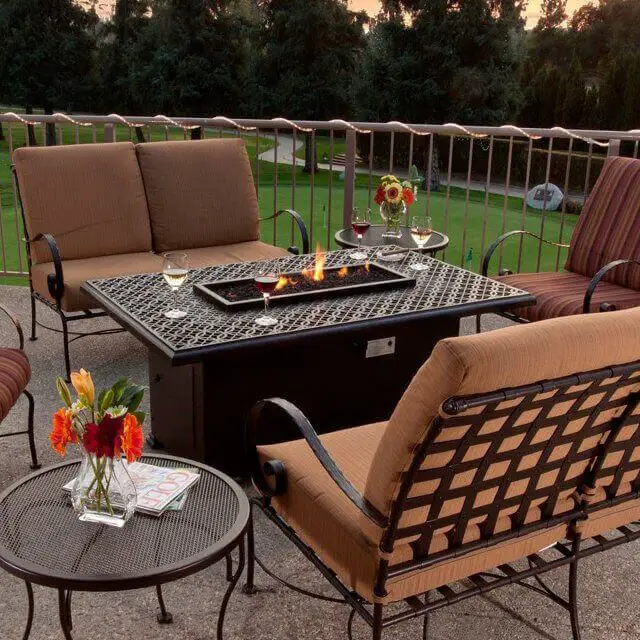 Warm Rug
Covering the patio floor with a rug is very important to create a comfortable and warm impression. It is very useful for the night and the winter season is coming. You can choose the thick rug to provide the perfect warmth. If you want to give an attractive look to your patio, you can use a patterned rug such as in a striped pattern or you can adjust according to your taste.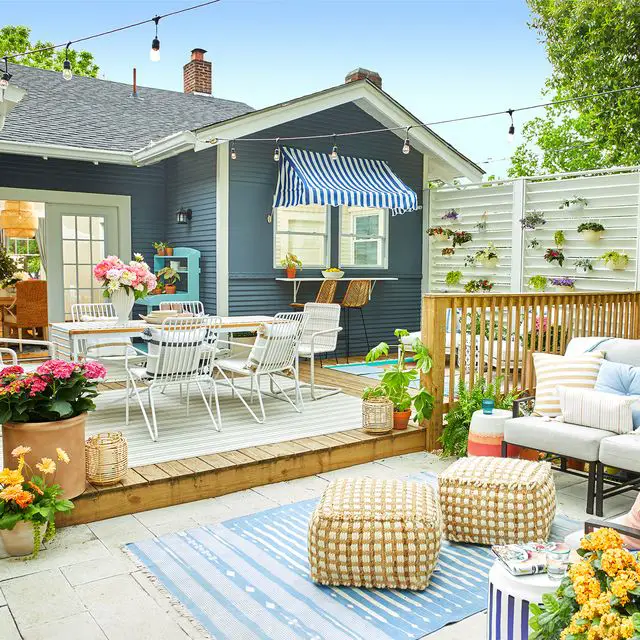 Proper Lighting
To make a cozy impression at night, installing proper lighting in the patio is a great idea. In this case, you can install string lights and hung them above the seating area. The light that created by its lighting can create a dramatic and romantic nuance in your patio. It becomes the perfect place to enjoy a cup of coffee with your couple at night.
Swing
Why you don't add a swing into your patio? Doesn't it sound a great idea? The existence of swing can make your patio more comfortable and also looks inviting. You can choose the rattan swing that environmentally friendly and also durable.
Greenery
The patio decor won't complete without greenery. Place here and there the greenery in your patio and surely it can freshen up the atmosphere. You can use any kind of plant and adjust it to your taste.
Appropriate Roof
Covering your patio with the appropriate roof. Better for you to choose the roof that is not only can protect from the sunlight but also can give an aesthetic look. Related to that, you can use a pergola for your patio roof. The wooden material and the sturdy look of the pergola can make your patio looks beautiful.
Fire Pit
There is nothing warms up the outside more than a fire pit that installed in the patio. Complete your patio with a fireplace to get a cozier nuance when gathering with your family or friends. Place some chairs and arrange them around the fireplace so you can chill while enjoying the warmth of the fire pit.
Those are several ideas to bring coziness in your backyard patio. Hopefully, it can help you to get a beautiful and cozy backyard patio design. Let's have to try!
(Visited 339 times, 1 visits today)
Tags:
backyard patio design
Last modified: September 23, 2022