A beautiful patio, that is, all you need right now to enjoy the seasonal breeze while sipping a cup of coffee. Even if you have small space, these stunning decorating ideas for
weather-ready for a fabulous retreat.
1. Foldable Furniture
Make sure your outdoor patio is clutter-free when you're not using it. This is achievable when you put foldable furniture like a chair or table, use them only when you're about to relax and for the rest of the day.
2. Consider folding chair
For a smart small patio decoration, placing folding chair is a good idea to be applied. This chair is very flexible, you can fold the chairs if you don't use it. So it can save your space and makes your patio looks simple but stunning.
3. Colorful Vertical Garden
Nothing can spruce up your small patio than a vertical garden filled with greenery and colorful flowers. It's one way to improve aesthetics as well as giving you the nice, cool side and can even work to conceal your space. You can choose plants in the pot and arrange them on shelves or put the plants on the screen for a bit of privacy.
4. Pillow Floor
Don't overthink and invest in furniture when your space doesn't allow much. Plan a seating area on the floor with rugs and pillows, surrounded by potted plants with a small table to put your cup. Place a floor lamp that can work best to illuminate the space.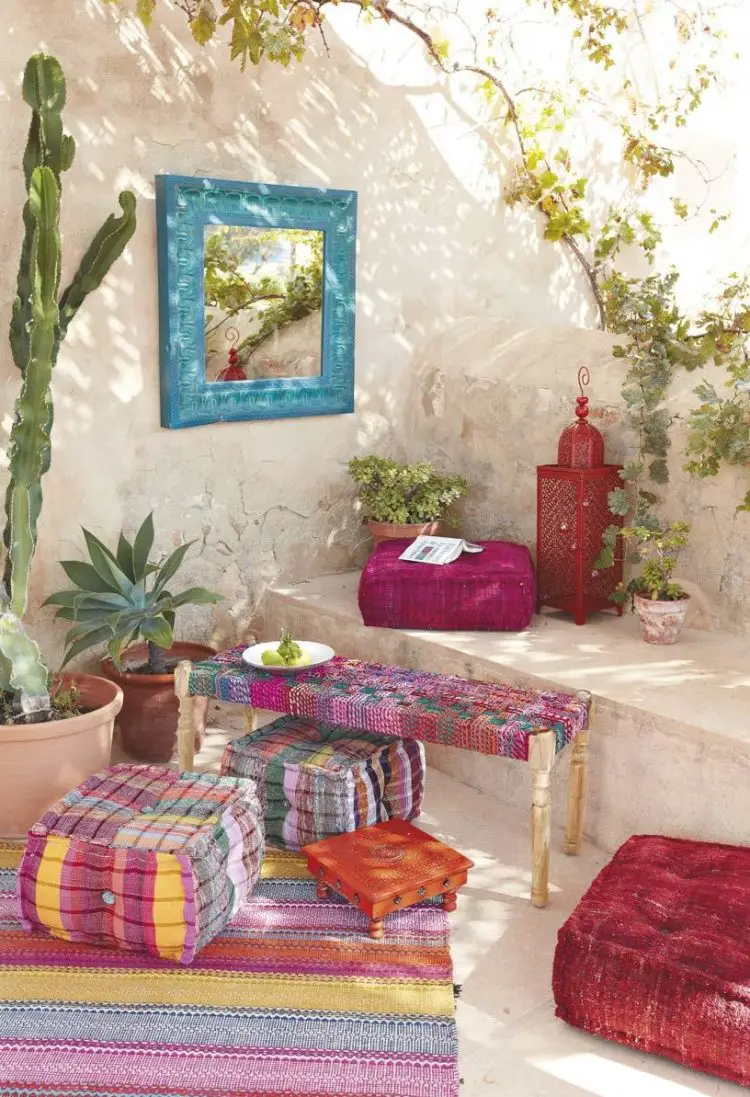 5. Hidden Storage
Some modern patio benches allow you to have multi-tasked furniture that works as a chair or a table that also serves best as a storage to keep your pillows or blankets. This way, you can maximize space functionality.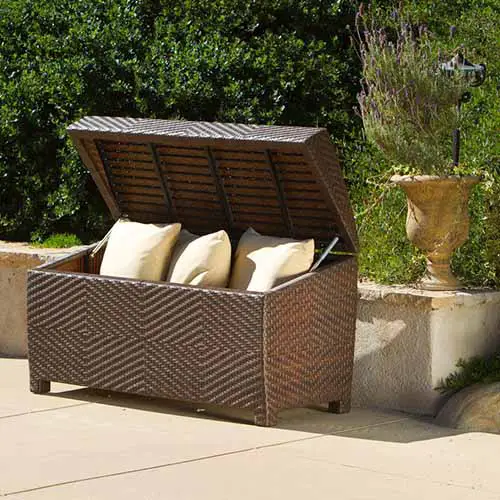 With some polishes here and there and careful consideration, you can make the best out of tiny space for a comfortable outdoor patio. So, are you ready to decorate for the relaxing season?
(Visited 127 times, 1 visits today)
Tags:
Outdoor Patio
,
Outdoor patio decoration
Last modified: September 30, 2022