Many people apply furniture designs using the boho concept because this design style is very distinctive and eccentric. Many uses of motifs are characteristic of bohemian designs. Usually, we apply it to pillows, carpets, blankets, curtains, and other upholstery. Patterns, colors, and textures on carpets and chairs and pillows usually have the same motif. And contrasting fabric accessories are the accessories. Bohemia's aesthetic style does not require harmony in appearance because this style is an expression of freedom.
Bed Design
When choosing the bed to complete the bohemian home design, always choose a wooden bed in minimal design. Wood is the main material that rarely used for bohemian design. Using the wood material for the bed design can bring a warm and natural touch. You can complete the decoration of the bohemian bedroom with rattan baskets to strengthen the natural touch.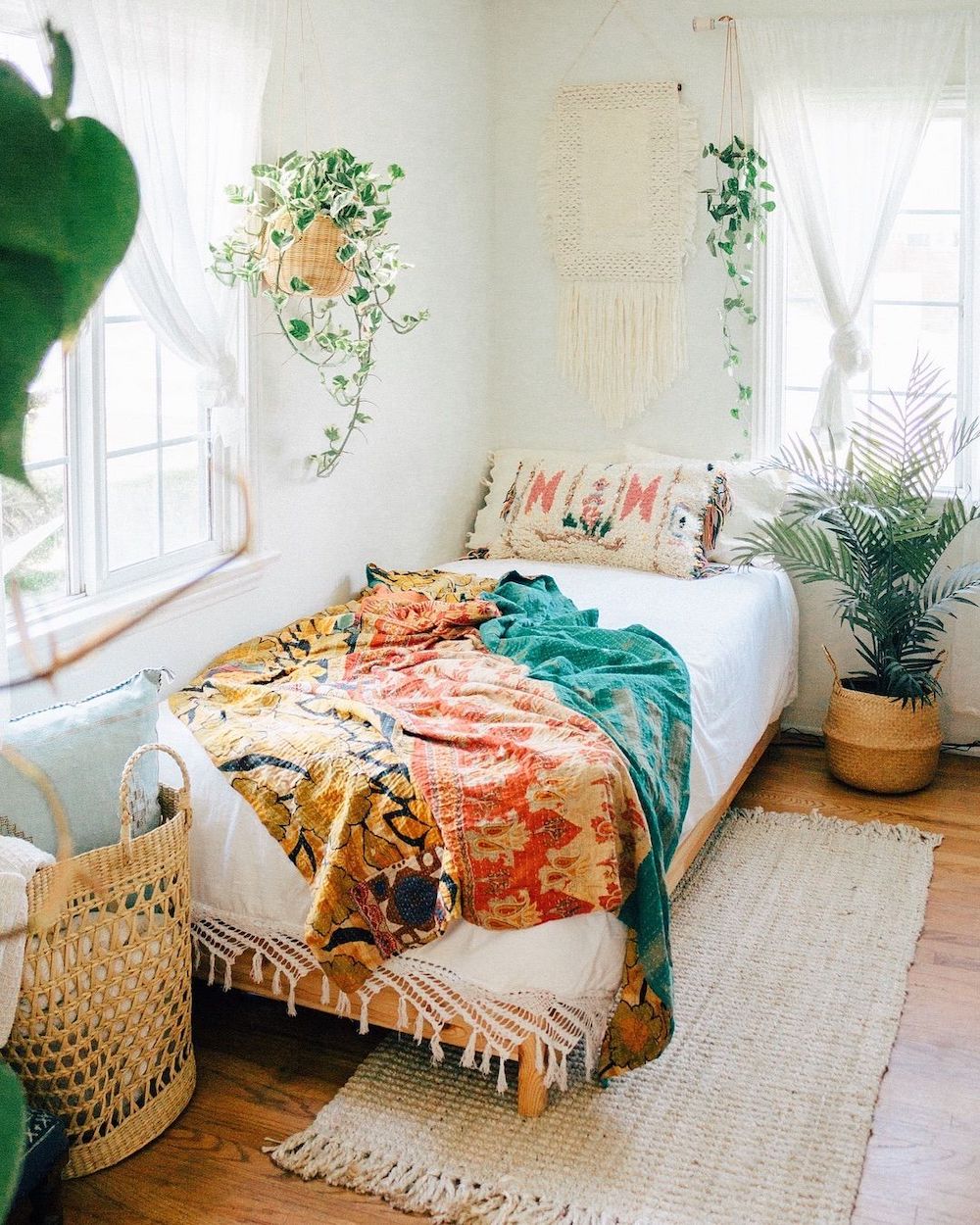 Rattan Swing
It will be more attractive if you complete your bohemian home decor with rattan swings. It can be the symbol of freedom and coziness that can bring a relaxed feel in your home. You can install this rattan swing in the living room and complete it with soft foam and throw pillows for more comfort.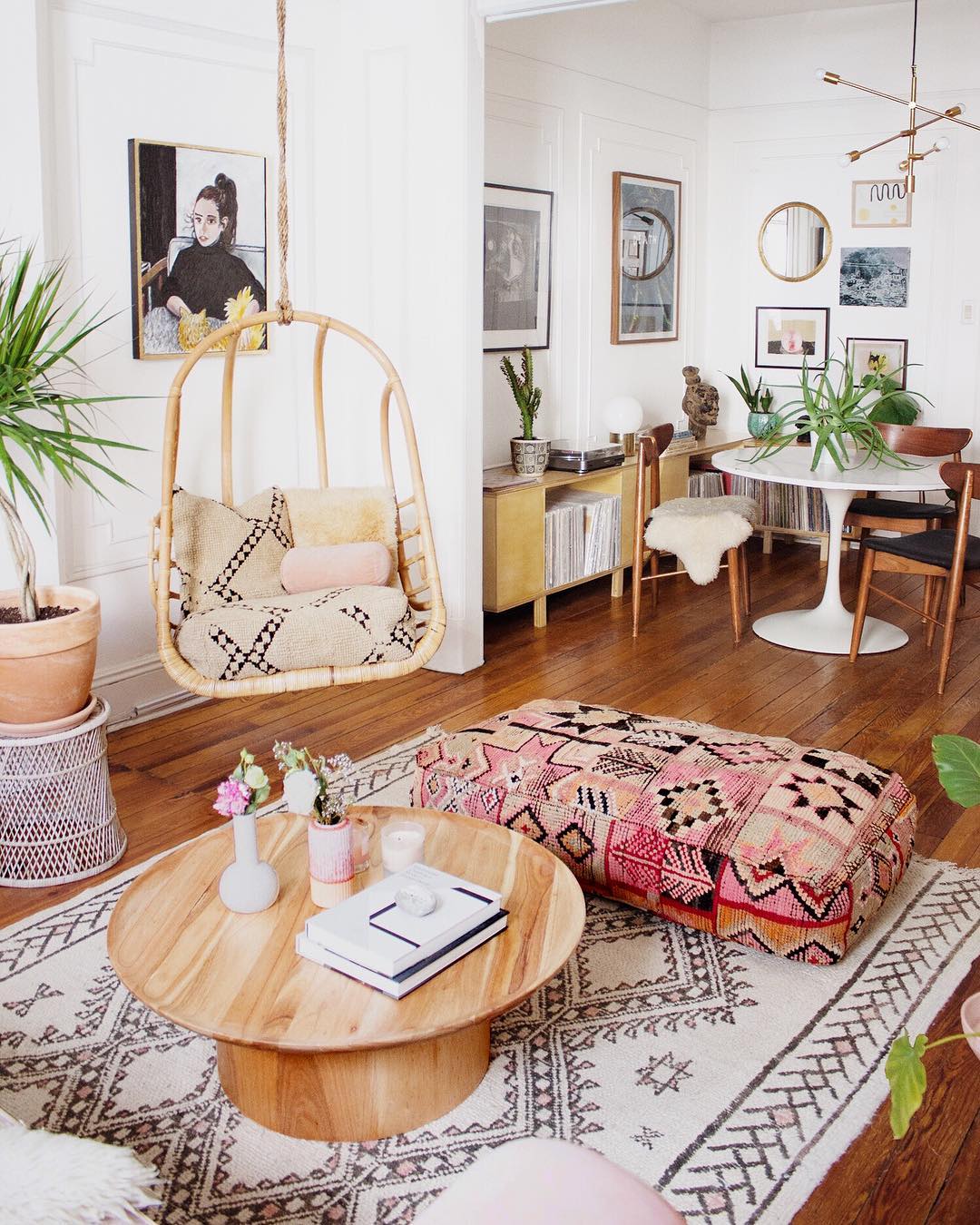 Living Room Sofa
Usually, the bohemian living room design using a patterned sofa for furniture ideas. In this case, you don't need to buy a new patterned sofa but you can cover your old sofa with a patterned cover to save your budget. You can complete the sofa with patterned throw pillows and a patterned rug. For the pattern, you can pick in a geometric pattern for an attractive look or a Turkish pattern for the classic look.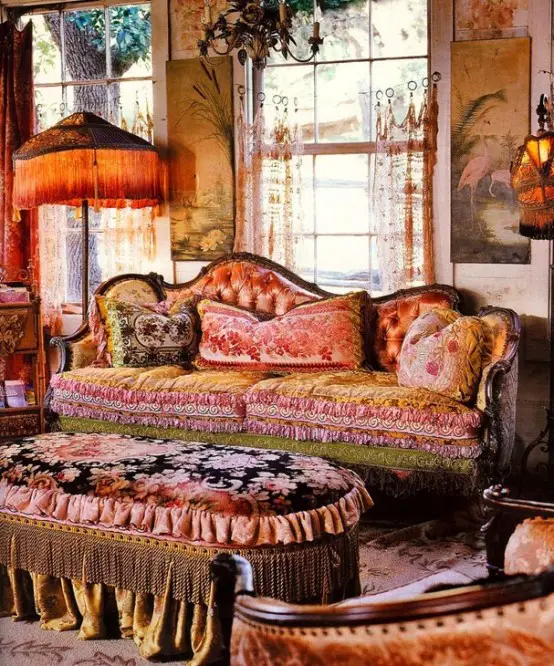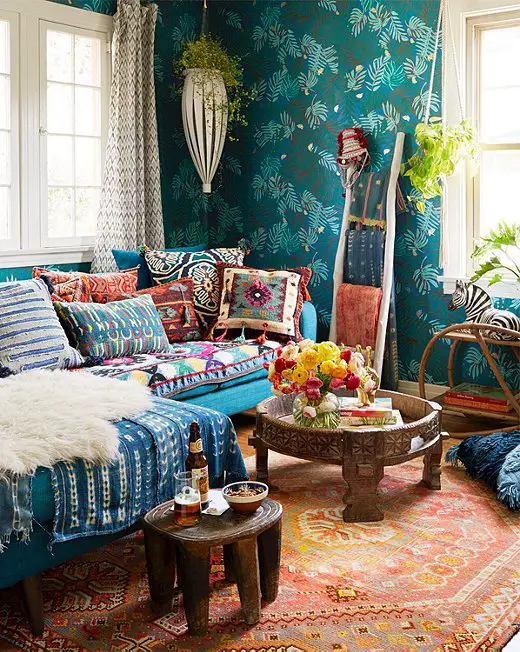 Porch Seating
To complete your porch design, place rattan chairs or old carved chairs to strengthen the bohemian vibe. Just complete the chair with patterned throw pillows and cover the soft foam with patterned fabric. Don't forget to install a patterned rug under the table for more comfortable.
Coffee Table Design
You can use a carved coffee table design to complete the bohemian living room design. For the table shape, you can choose in geometric shapes for an attractive look. Paint in brown color to get a natural look.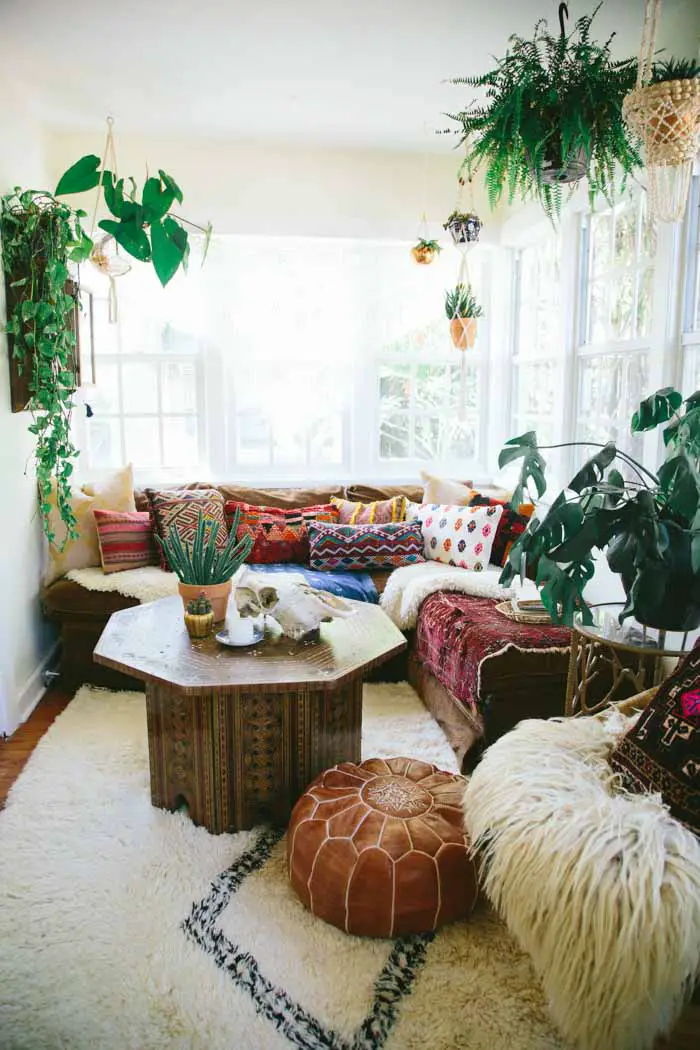 Cabinet Design
The old-fashioned cabinet will be a good choice for the bohemian furniture. The brown color and classic design of the cabinet can make the bohemian decor looks elegant. It can be placed anywhere, such as the entryway, living room, bedroom, and so on to complete your bohemian decor.
Rattan Chair
For those of you who don't want to use a patterned sofa for the bohemian furniture, the rattan chairs can be a smart option to be used. The rattan material is also identical to the bohemian vibe. You can change your sofa with this kind of chair and makes your bohemian home decor more aesthetic and natural. You can complete it with some other rattan stuff for the perfect look.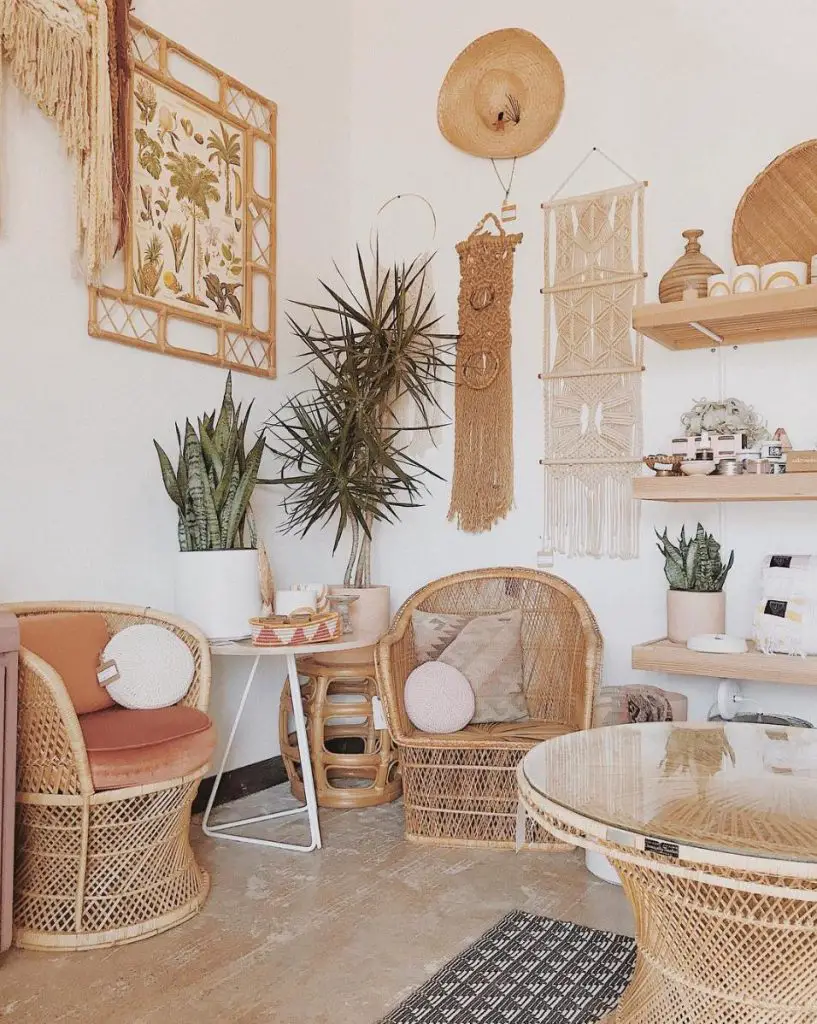 Kitchen Cabinet Design
Make your kitchen looks more natural and aesthetic with some kitchen cabinets made of old wood. Let the kitchen in the natural color to get the original look. The distressed look from the wood will make the bohemian kitchen looks aesthetic and vintage.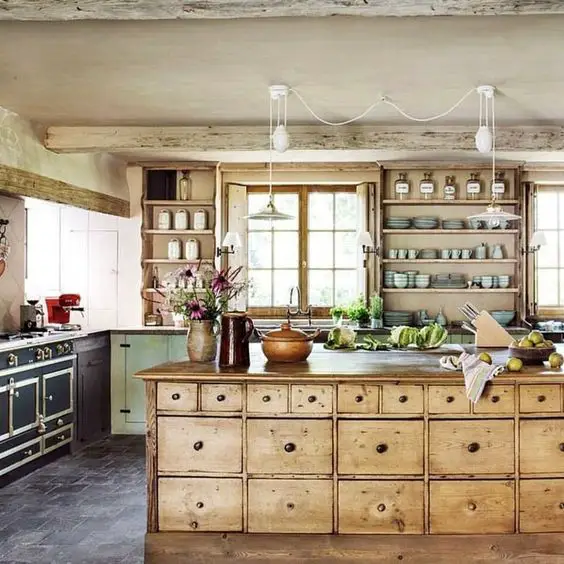 The main characteristics of bohemian decorations do not follow the color scheme or combine all colors. Color selection also tends to be soft with an earthy tone. So, the room with this concept will be soothing. Some materials that are used as furniture or room accents are usually made of natural, glossy, and slippery. Furniture in Bohemian decoration itself is a mixture of antique and vintage styles. By following those ideas above, hopefully, it can give insight for you and help you to get the right bohemian furniture.
(Visited 349 times, 1 visits today)
Tags:
Boho Furniture Ideas
Last modified: October 6, 2022