Hey, everybody! We know that you are looking for extra smart storage for your comfortable bathroom decoration. For those whose bathroom is small, you do not need to be worried. In this article, we are going to give you a hand on finding the appropriate storage for a tiny space. As we all realize that we have many small kinds of stuff in the bathroom. Therefore, we need some storage to keep them neat and well-organized. Because the space is limited, the following storage tips will present you the ones which do not make the space overcrowded.
Starting from the shelves, racks, baskets, and cabinets, these bathroom storages are functional. Also, they are practical for a small bathroom. Moreover, maximizing every minimal free space to put the storage sounds a good idea. Don't forget to place the storage in a reachable spot so that you can take the stuff easily. Just get inspired by the following examples below. So, happy scrolling!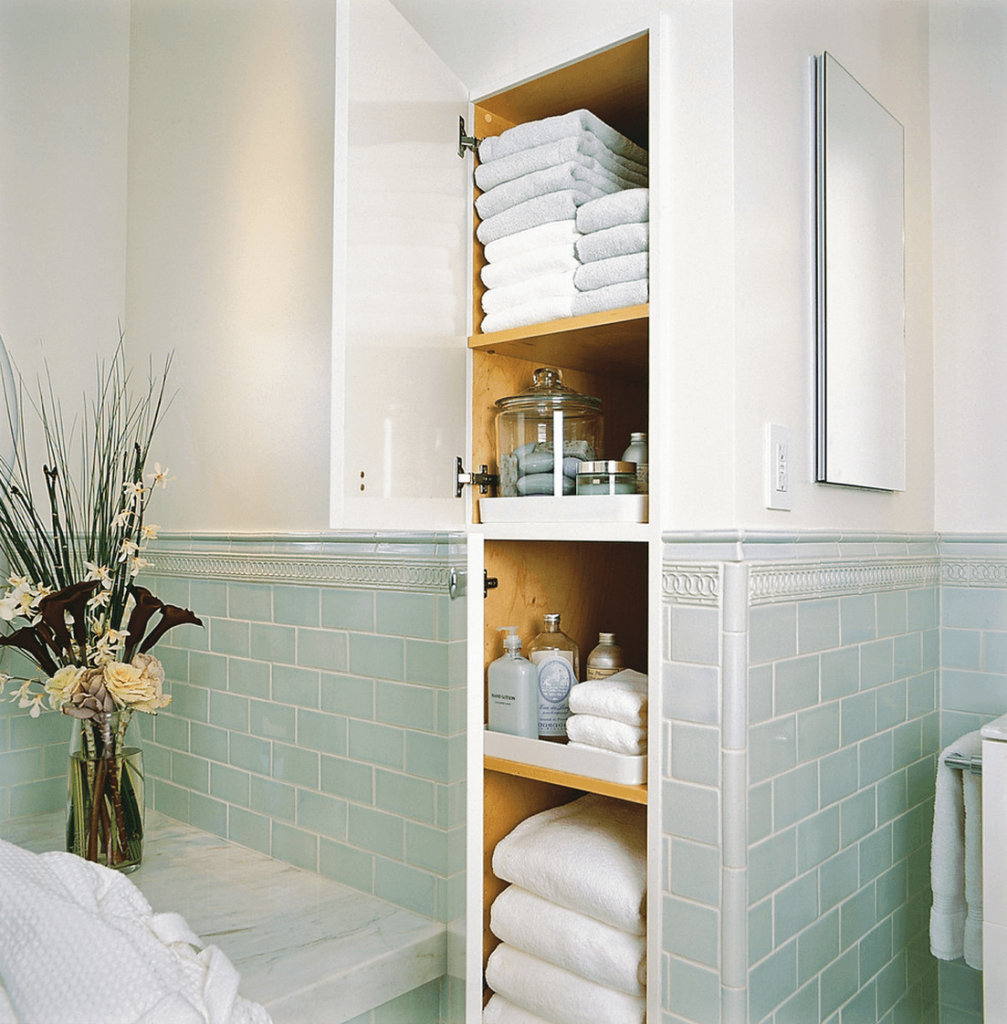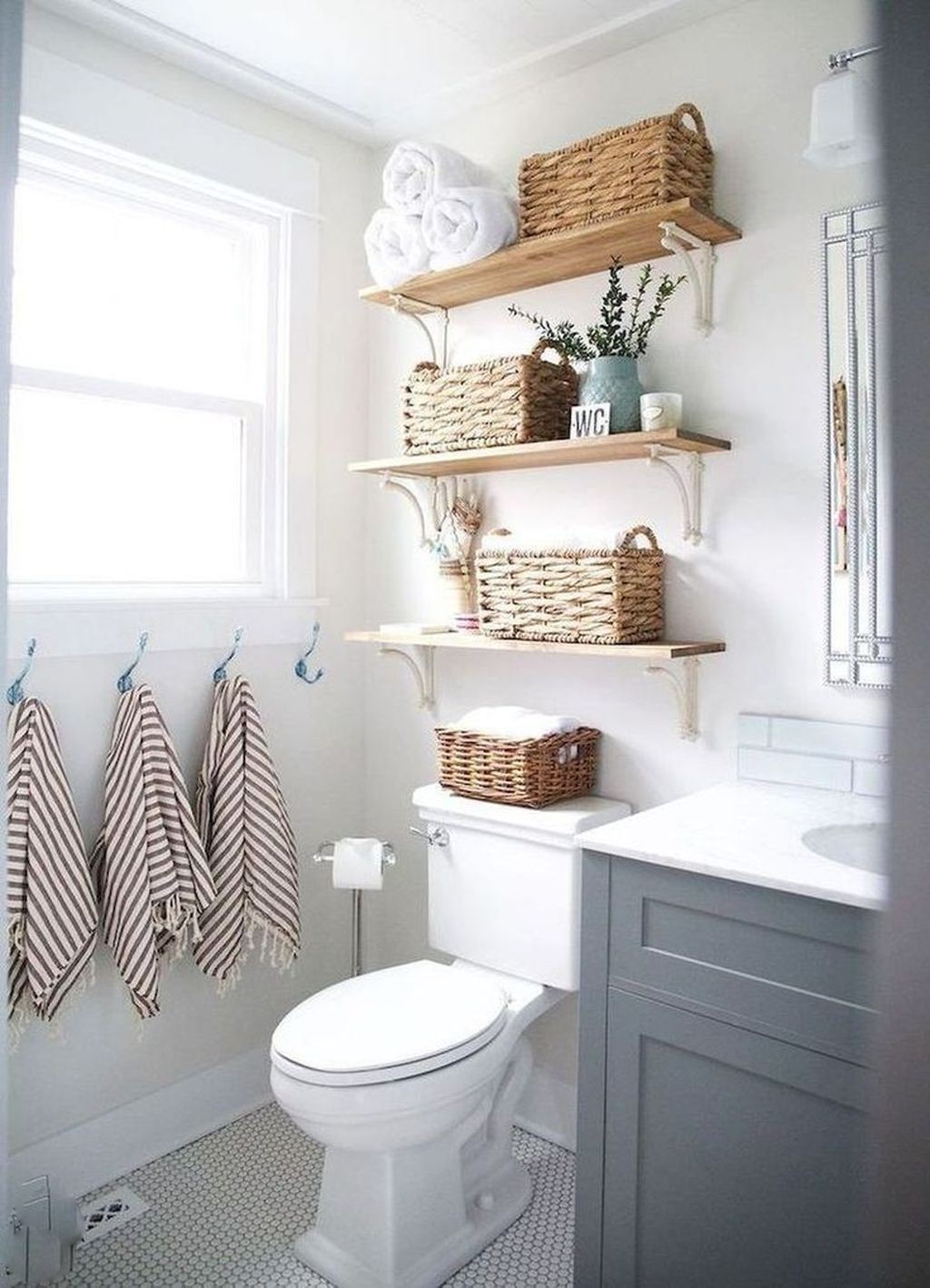 Floating shelves become the first alternative to smart storage in a small bathroom. They really save space because they are placed on the wall. Thus, you still have free space under the shelves. White floating shelves fit well on a dark wall as we have in the gallery. Furthermore, some people may opt for open racks to store their stuff. This kind of storage keeps every stuff and clean towels well. Placing the rack over the closet may also be the option to make a functional space in the bathroom.
On the other hand, you can have some drawers as smart storages. See-through-plastic drawers offer you visible and reachable storage that you can put under the sink. Store your small things inside to get them tidy. In addition, for a rustic or farmhouse bathroom style, consider a wooden storage ladder. It has spots to hang your towels or display items. Wait! A bathtub with extra storage looks great as well. Look at that, you can store the stuff and skip to have some shelves or racks. What an incredible storage idea it is! Now, get the one that fits your bathroom.
(Visited 217 times, 1 visits today)
Tags:
small bathroom storage
Last modified: October 5, 2022