Whether you start new or redesigning a garden, it is always exciting to start a new project. Still, dealing with it is like facing a new canvas. Most of the time, you would have no idea where to start. But don't worry. These tips will help you.
1. Start Researching
A good idea might come from varied inspirations. Try going to a public park or garden. Or, you can browse on the internet to look for a different style of gardens. For example, search for garden block wall design ideas to find inspirations on how concrete can work for it. Or, you can also look for themed garden ideas such as cottage garden, cactus garden pot ideas, English garden, and so on. Keep track of your research by drawing, taking notes, or keeping browser bookmarks.
It would be a great idea to make your cottage garden look colorful and eye-catching. All you need to do is add a wooden garden bed to make the garden more beautiful. Cottage garden with wooden garden bed from namedecors.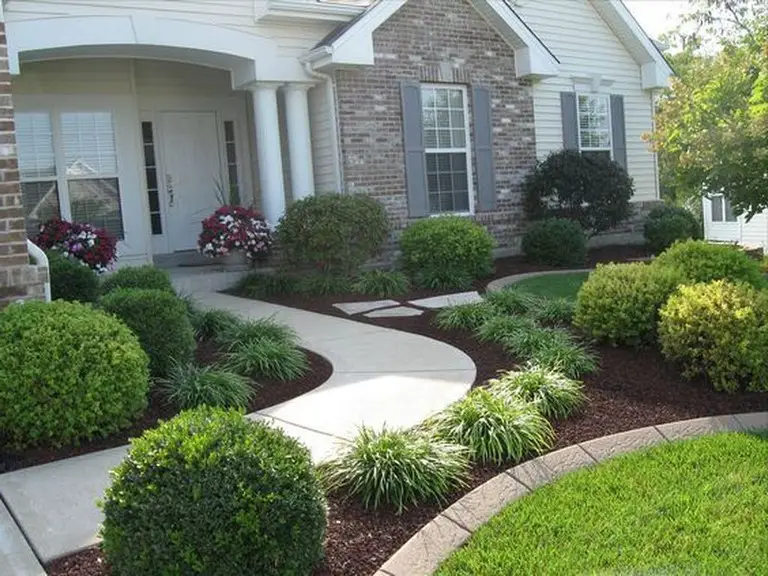 If you have a plan to create a cottage garden, you can add some shrubs on the right and left of the path. You can form a garden bed to make it look colorful and fresh. Cottage garden from namedecors.
To complement your cottage garden decor, you can add some blooming flowers and green grass. The yellow and pink flowers can make your garden even more charming and your summer even more memorable. Blooming flowers and green grass from namedecors.
This cottage garden looks really fresh with all of the greenery and colorful flowers here and there. Look at how the greenery also growing on the wall. Hence, the colorful flowers make this garden looks pretty and sweet. Colorful flowers from namedecors.
Plant some marigold flowers on the edge along the pathway to get a contrasting look in your garden. Because these flowers is can grow easily under the sun, so you don't need to care too much about the flower. Marigold flower from damsoncottagegarden.
Brighten up your garden by planting some blooming flowers and get an instant gorgeous look. Even if you only plant a few flowers, it is enough to make your garden look attractive in summer. Blooming flowers from namedecors.
It will be such a unique garden landscape when you apply the cactus garden. You can grow several different kinds of cactus with a unique look to make you have an aesthetic garden. Garden landscape with cactus from bhg.
English garden has a romantic impression, that is why here the colorful flowers are the focal point. You can choose flowers that represent the English character. Colorful flowers from thespruce.
2. Consider the Elements You Need
Some of the basic things that should be in a garden, regardless of its size, are walls, fences, paths, patios, lawns, plantings, water installation, zoning, and lighting. A garden can follow a specific style and the type of elements would follow.
The addition of a seat in the backyard garden area will create a comfortable impression while there. Use a wooden deck and greenery to make the decorations more interesting. Seating area from homedit.
This garden has complete facilities where the patio is equipped with sofas, pillows, tables, and green grass. Then, the garden fence makes this garden have privacy. Green grass from homedit.
This fence design idea can be the proper one for you since it has the wooden material that strengthens the natural character that added with wall greenery in some parts for the best fresh fence. Wooden fence with greenery from homedit.
The use of a wooden fence and wooden deck in the backyard garden will create a natural impression on the decoration. Add an outdoor dining table set to enjoy the fresh air in the garden. Wooden fence and wooden deck from homedit.
Natural stone pathways are important for a garden to provide good access around the garden. See how beautiful and artistic this path is with the combination of green grass and some plants beside the path. Natural stone pathways from homedit.
Using brick walls will create privacy in your garden. Complete the decoration with a wooden dining table set that will make you feel comfortable and make it easier for you to eat meals in the garden. Brick walls from homedit.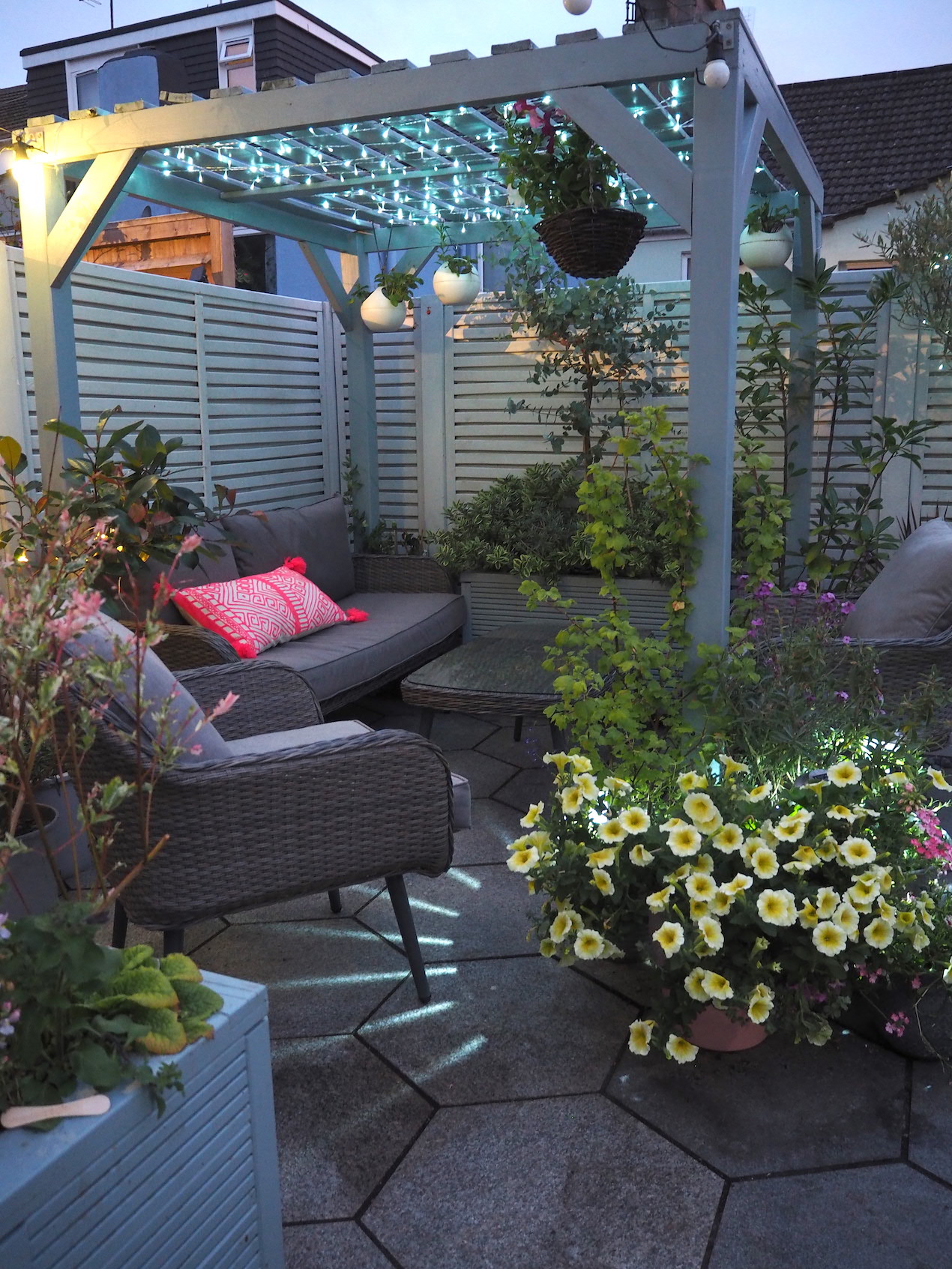 Garden decorations with even string lights create dramatic lighting. Completing the decoration with rattan chairs complete with red pillows will create a comfortable impression in the room. String lights from welovehomeblog.
Don't forget that the water feature is quite important for your garden landscape. That is why we do really recommend you to have the pond for your garden. However, if you want the simple one, you can have the water fountain. Pond garden from homedit.
3. Pick Your Materials
There are a lot of materials that can be included in the design. Depending on the maintenance level, you can combine woods, timber, decks, concrete, block wall, sand, paving block, and many other things. Each of the material has its own durability and maintenance. If you are looking for long-lasting material, creating garden block wall design ideasmight be the right one for you.
This garden floor is made of concrete which you can use to decorate the garden behind your house. It will be amazing because you can decorate the floor in a durable way. Concrete flooring from ofdesign.net.
Even though it looks simple, this wooden deck floor can be durable. In order not to be boring, you can plant greenery or flowers using planters. Wooden deck floor from ofdesign.net.
Nowadays fire pits made of concrete and concrete wood floors have durable materials. To complement an interesting decoration, you can add greenery. Fire pits concrete from ofdesign.net.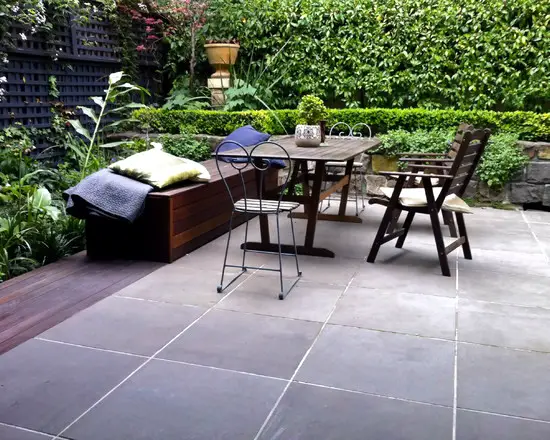 The selection of concrete floors complete with block walls has simple but durable maintenance. This design idea might be perfect for you to try. Concrete floors from ofdesign.net.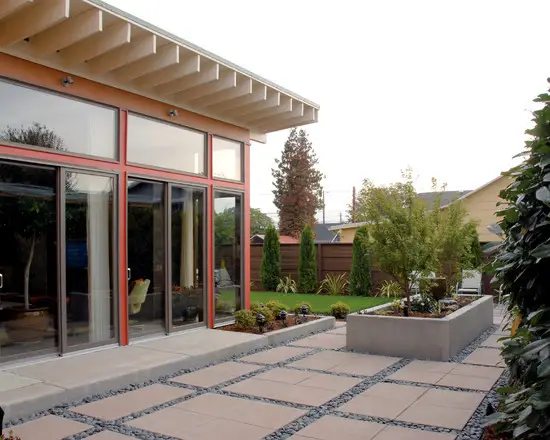 Using concrete for a garden bed is an interesting idea for you to try. In this way, it will be easier for you to take care of it. Concrete garden bed from ofdesign.net.
Brick floors make maintenance easy. You can apply it to your garden floor and mix it with greenery for fresh garden decoration. Brick floors from ofdesign.net.
This zen garden is equipped with sand as a path. The arrangement of black gravel beside the path will create an attractive garden look for you to try. Zen garden from digsdigs.
Choosing gravel and green grass in a zen garden is the right idea for you to try. Adding large rocks and greenery will reinforce the Japanese style of your garden. Gravel and green grass from digsdigs.
Those are some tips before planning a garden landscape in your outdoor space. Choosing the right design for the garden landscape will affect the beautiful look of the garden. Hopefully, this article will help you to find the best one.
(Visited 164 times, 1 visits today)
Tags:
Garden Landscape
Last modified: December 31, 2020