Side tables can help improve the function of a room and also become interesting accents on interior design. However, before buying this type of furniture, ensure to look at several points below. Thus, you can find a side table that really fits the design concept and needs of your room.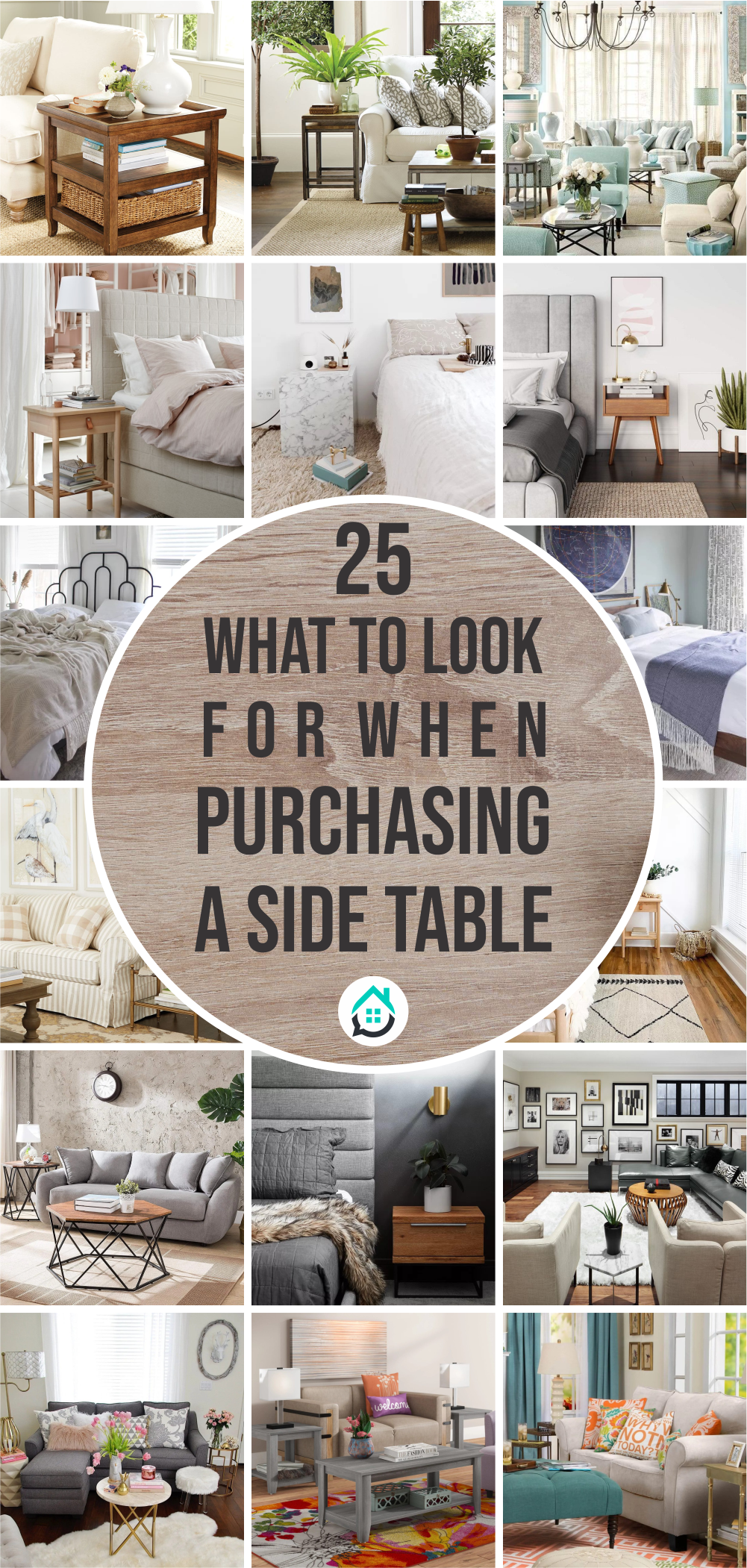 1. Measure the Width of the Area to Place Your Side Table
This step is the first thing you should look at before buying a side table. For example, side tables are generally placed next to a sofa or bed. That means the location where this furniture is set is likely to be narrow and cornered. Therefore, try to keep the side table size no bigger than the width of the space next to your sofa or bed.
Wooden side tables are equipped with wicker baskets on the bottom shelf to provide additional storage in your living room. You can use it to save your favorite books, making it easier for you when you are about to read them. Side table with wicker basket from ballarddesigns.
Add a small side table to your sofa. There are various ways to arrange your seat with a sophisticated side table complete with coastal carvings. Small side table from ballarddesigns.
Buy a side table according to the size of the empty space next to your chair. Wood gives the impression of furniture that is strong, sturdy, and durable because it is not porous. Wooden side table from ballarddesigns.
Crafted from wood, this bedside table has a natural touch to space. With a table that doubles up as a place to put books and decorative accents, this table should be one of your own. Bedside table from home-designing.
The wooden side table will grab people's attention the first time they come to your bedroom. With a sturdy structure, the table is here to enhance your home decor. In addition, you can store small things inside. Side table with storage from home-designing.
2. Determine the Shape and Model
After examining the available area, then determine the shape and model of the side tables you want to buy. If the room size is not large, pick a sleek one without lots of ornaments or further highlight the lines. It is also ideal for placing a square or rectangular side table in a small room. Meanwhile, for a spacious room, get around hexagonal or another eccentric shape side table.
To give a new view in your living room, then use a side table with a different shape. For example, hexagon side table is perfected with the final touches of table lamps and small clocks. Hexagon side table from trendir.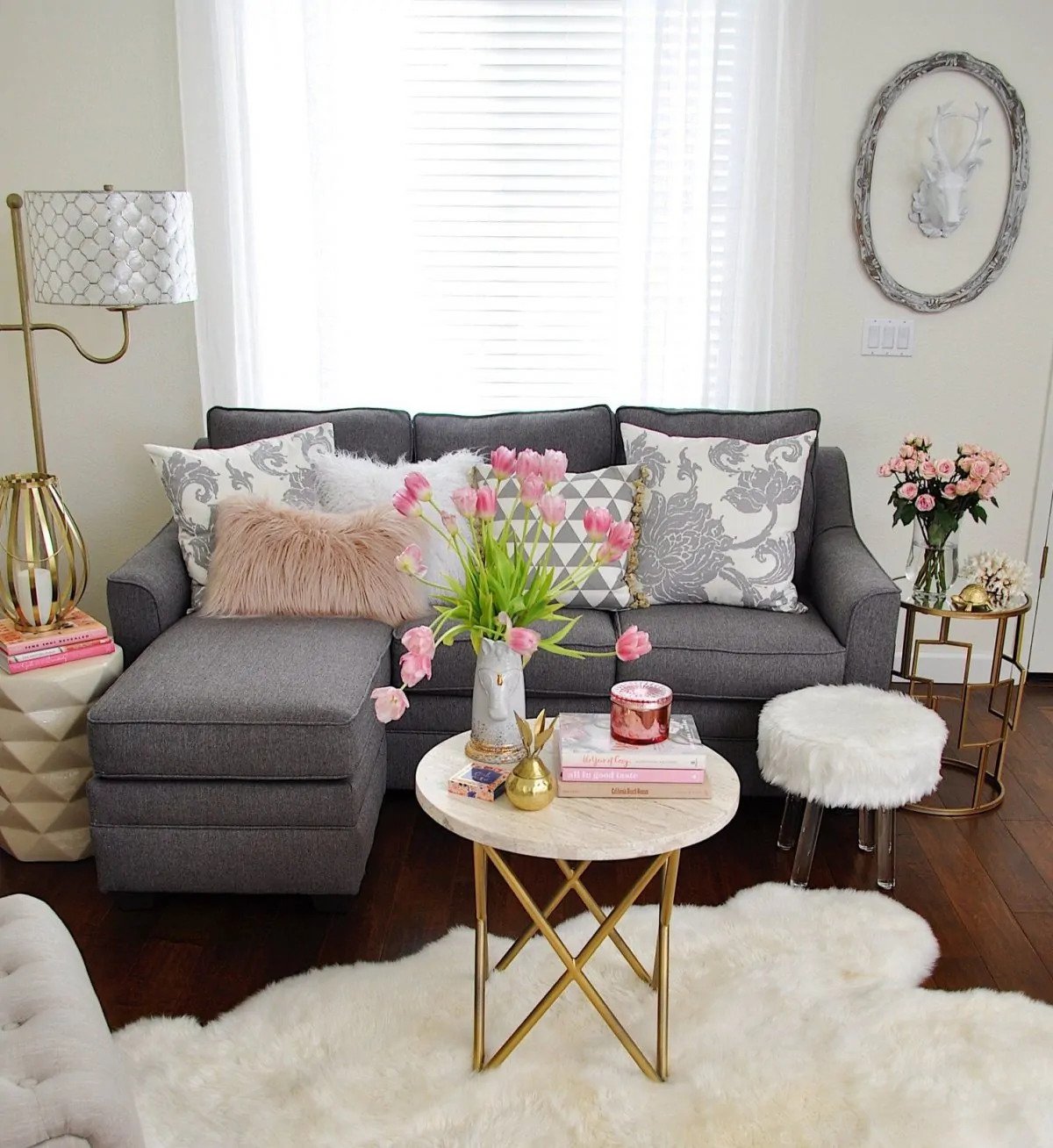 Adding a round side table in a contemporary style will set your living room décor apart. Its small size will save space and will give it an attractive appearance. Round side table from trendir.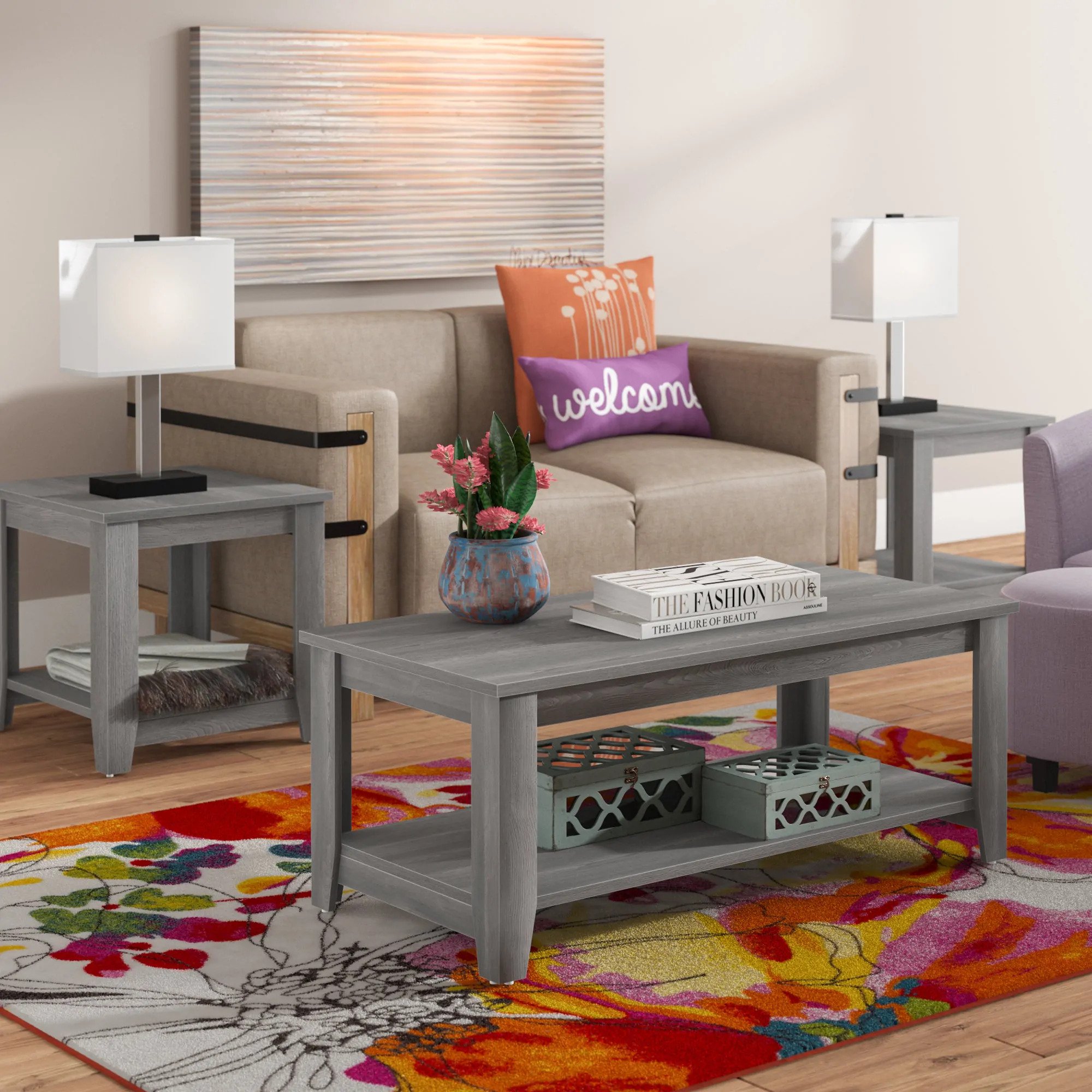 This gray sofa side table creates an eye-catching look in your living room. With a slim square shape, it will save space in the room. Gray side table from trendir.
This golden wood texture makes it look elegant for living room furniture. This sofa side table makes a different look. Gold side table from trendir.
Side table marble is placed between two white sofas into furniture that makes it easy for you to put your coffee or gadget. Perfect with indoor plants on your marble table. Marble side table from finefurnished.
3. Adjust to the Height of Furniture Beside It
A side table is inseparable from the existence of other furniture. For example, when placing a side table in the living room, you can put it next to the sofa. Also, a side table can be placed in the bedroom, precisely beside the bed. So, the side table height must be adjusted to the height of the two furniture.
Adjust the height of the nightstand with your bed to make it easier to put items to be stored. Nightstand marble is suitable for those of you who have a modern bedroom decor. Marble side table from mydomaine.
Installing a wooden side table that is parallel to the height of the mattress is one way to create the perfect décor that gives it a different look. Bedroom with wooden side table from mydomaine.
The round nightstand which is placed right next to the bed makes it easy for you to place your coffee glass. Choose with sturdy materials so as not to do renovations repeatedly. Round nightstand from mydomaine
Decorating your bedroom with the addition of a side table parallel to the mattress will give it an attractive appearance. Try adding a table lamp in there for the perfect decoration. Side table with table lamp from mydomaine.
Complementing your living room with a side table made of brass will give your living room a glamorous vibe so it looks more attractive. Brass side table from ballarddesigns.
4. Buy One That Has a Storage
To maximize your storage needs, especially for a small space, buy a side table with a storage at the bottom. The storage can also be used to store newspapers, magazines, books, or reading material that can be accessed by everyone.
You can use the nightstand with a shelf underneath to store your favorite books. You can beautify it with a white ceramic flower vase to be placed in any nuance. Nightstand with a shelf underneath from mydomaine.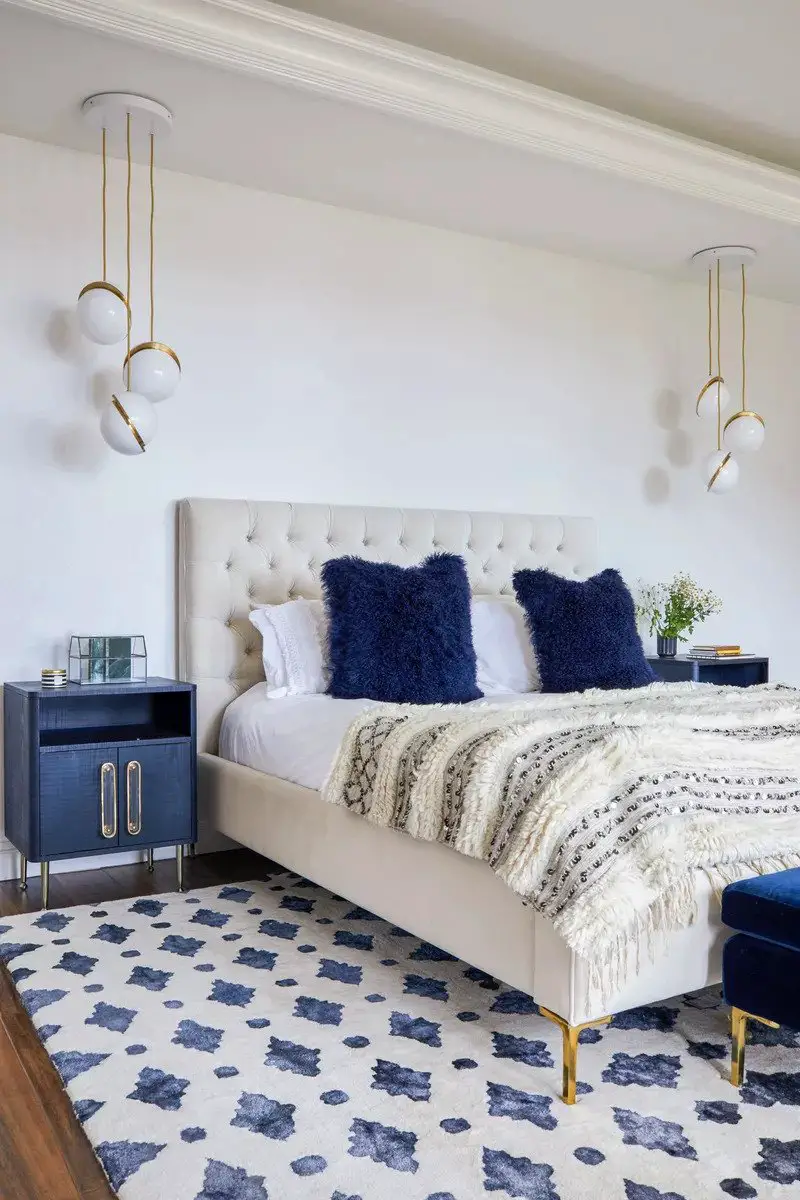 Match your nightstand colors with the feel of your bedroom. Buy a nightstand that is equipped with storage underneath so that it can be used to place your books and magazines. Blue side table from mydomaine.
The bedroom decoration with a white side table complete with wicker basket storage looks attractive. You can store your belongings neatly so they feel more comfortable and can inspire. White side table from mydomaine.
If you want to decorate a room, adding a side table complete with 4 drawstring drawers will never fail. Use a gray ombre color to make it look more attractive and elegant. Side table with 4 drawstring from home-designing
Completing the decor of your living room with a side table complete with a basket storage frame for your books will give it a modern look that will catch the attention of everyone who sees it. Side table with basket storage from home-designing.
5. Inject Neutral Colors on It
For a humbler look, paint your side table in neutral colors. Then, if your side table is made of wood, try to keep its original color. Just apply the varnish to smooth the furniture surface.
Keep the wood color on your side table to remain natural, add ceramic flower vases with vintage motifs as bold accents that can refresh your living room well. Side table with ceramic flower from homedecorideas.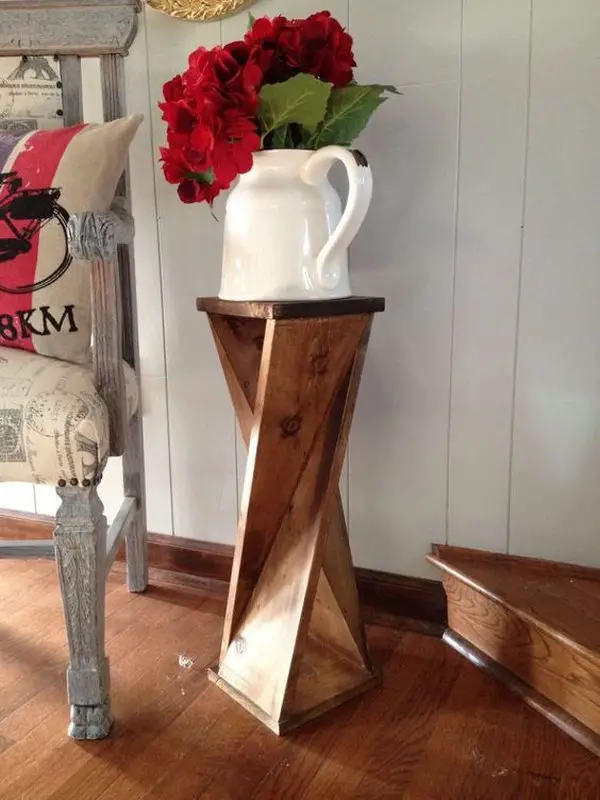 Start with the use of natural ingredients in the decoration of your living room to display a warm impression in the room. You can design it with an unusual shape to make it more unique. Side table with white vases from ideastand.
Adding wood accents to your living room will provide natural warmth. You can add a sofa side table from wooden crates to make it look simple and elegant. Wooden crate side table from ideastand.
Decorating a white living room with a wooden side table will look amazing. Leave the original color to make it look more natural. Wooden side table from ideastand.
Incorporating natural wood side tables for living room decorating ideas will give a warm rustic feel that's cozier and really inspiring. Natural wood side table from ideastand.
Inspired to use a side table for decorating your home? Follow the tips above and get a beautiful concept for your side table.

(Visited 243 times, 1 visits today)
Tags:
Side table ideas
Last modified: January 8, 2021