Top Bedroom Decor Ideas You'll Love for Spring
When sunlight brings a cozier temperature, daylight lasts longer, and nature comes back to life, it's the best time to do a seasonal makeover. Yeah, spring has arrived. So, what are you waiting for? Let's break down the top bedroom decor for spring and start giving a warm ambiance to the bedroom. Let's get started!
1. Bring Outside Beauties in
Spring never fails to catch the eye with the joy of nature. This growing and blooming season gives great ideas to bring the beauty of outside life to the bedroom. Therefore, get plants and flowers, then put them on display.
The good news is: plenty of colorful greenery is available out there to boost your mood in this beautiful season. If you're longing for a pleasant natural scent, you may opt for jasmine, lavender, or rosemary. Otherwise, you can pick peace lily, anthurium, or English ivy to purify the indoor air and make your sleep better.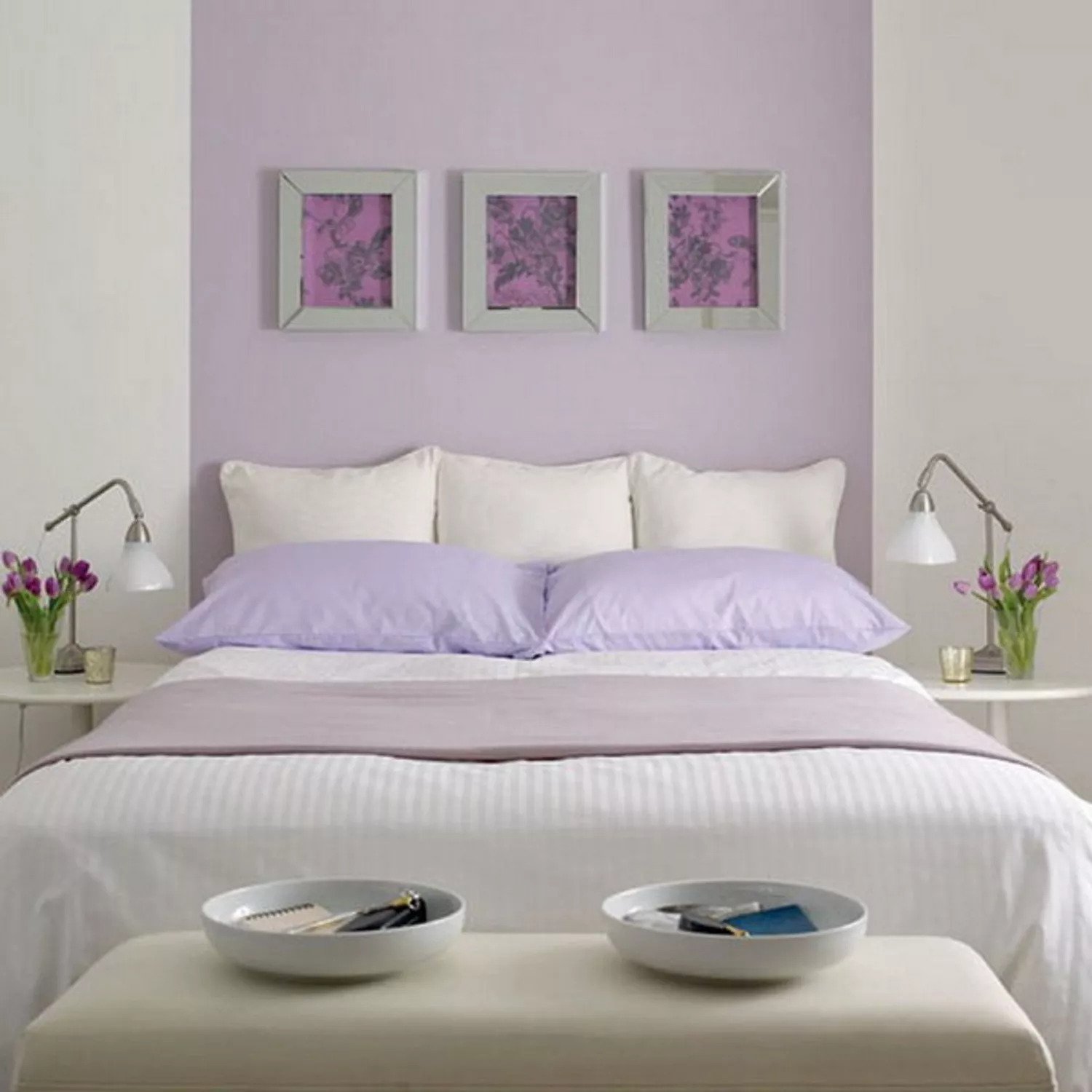 The typical spring bedroom with a touch of green plants in the room will bring a fresh and natural impression to the room. You can put lilies in a vase and can put them on the right and left side of the bed. You can pair it with lavender and white for the perfect contrast to this spring bedroom décor. Equipped with a table lamp will present the perfect lighting. Lilies on the vas from thespruce.
Using lilies and placing them in a vase will present a fresh room design and will attract people's attention. You can put it beside the bed so that you will have a comfortable decoration in the room. You can also add flowers to bloom in a vase and place them next to the ebd for a fresh decoration. Lilies on vases from thespruce.
After a long winter, this is the ideal time to start putting fresh flowers in your décor including a variety of plants in this room. You can place this plant on top of your bed so that it will become the perfect focal point of the room. Besides that, it will give a natural and fresh impression to the room. Don't forget to pair it with white tones and wooden floors with patterned rugs to create a warm room. Greenery on shelves from divesanddollar.
Because the weather is getting brighter and the days are getting longer, it's only natural that you want the interior of your home to feel fresh. The plants in this room answer all the freshness you desire. These vines and potted greenery make for a fresh indoor decoration and add a natural feel to this spring bedroom. You can pair it with white tones and a wrought iron mattress to complement the decor of the room. Ivy plants and potted greenery from divesanddollar.
2. Play with Pretty Spring Colors
The next top bedroom decor for spring is to repaint the room with warmer colors. Just find inspiration from this rebirth season and replace all dark colors with colorful ones, such as lavender, saffron, daffodils, and chive. You can also play with neutral colors like beige, tan, and gray. Plus, don't forget to add accents and shades by changing the color of the pillow, blanket, and other bedroom accessories.
The white nuance in this spring bedroom is an interesting room decoration for you to try. Besides creating a broad impression, this white color will make the room decor brighter with the help of this bedside window. You can even add patterns to the pillows to create the perfect fous point for the room that will make the room cozy. A velvet green headboard, thick duvet and bedside table complete the look. Greens also put fresh pressure on the room. White nuance spring bedroom from digsdigs.
A little more vibrant than just lavender, this rich color has a hint of tenderness. The lavender walls go perfectly with the white accents for the perfect contrast to this room. You can pair this décor with a white mattress and a large rug under the bed for the perfect decoration. Natural lighting comes in large windows on one wall for a bright and airy look. Lavender nuance on bedroom spring from thespruce.
White is one of the most neutral tones but also one of the most functional. This warm color refreshes her and makes it a more pleasant place to flourish. Don't forget to add patterned accents to the floral tiari, pillows, and blankets for the perfect contrast. The blooming flowers in the vase also give fresh air into this room and will make a stunning room decoration. White nuance and flower pattern blanket from digsdigs.
3. Get Rid of Your Winter Accessories
Last but not least, spring doesn't require you to warm up your floor space with rugs or layer up your bed using multiple textured cushions and blankets. Therefore, you can bring away chunky knit, faux fur, quilts or any other winter accessory from your sleeping space. Not to mention, you may also need to replace your bedroom curtains with spring-inspired decorations like floral or fruit ornaments.
Get rid of winter decor by replacing bright furniture that is the hallmark of this spring bedroom. You can replace the yellow bed and some yellow blankets with floral patterns to create a bright and cheerful room. The blooming flowers in this yellow vase complements your spring bedroom decor. Adding wall lights on the right and left of the bed will be the perfect lighting. Yellow bed and flower pattern blanket from decoholic.
Bed linen with a floral theme that you may not use last winter, you can install it this spring. Adding decorative décor creates an interesting drama to this spring bedroom decor. Using blue on the blankets and pillows will create the perfect contrast which will make your room brighter. These blue curtains will also complement the spring bedroom décor so they look perfect. Bed linen with a floral theme from decoholic.
This ruffle bed sheet in white and pink will bring a cheerful vibe to this spring bedroom decor. With this color it will be the hallmark of a cheerful spring bedroom decor. Don't forget to add matching color pillows and a wrought iron bed for a vintage feel to the room. The shades of gray and wooden floors will make your bedroom decor feel good. Ruffle bed sheet from decoholic.
All in all, you can always find your top bedroom decor for spring from the beautiful outdoor scenery around you. So, let's get ready and welcome this favorite season with a lovely bedroom makeover.