8 Extraordinary Gate Designs To Inspire You
When you pass a gate, have you ever take a look deeper of the design? Let's see some gate designed not only for welcoming a guest but also as visual interest. Furthermore, the gate functions to beautify outdoor space of a house. Here are eight extraordinary gate designs to inspire you;
Circle of Life
This circle gate has spiral line on it that make this pattern looks unique. The variety sizes of the circle make it more artistic. You can make it in a big square or rectangular as well just like the picture. In addition, paint the gate with other color may beautify it.
Feeling Blessed
Just believe that this is not a gate of a heaven. Going pass through this gate only bring you to a house. In addition, having this gate tells us how amazing our God creature is. We only adopt the shape of butterfly here, but feel so blessed.
Open Wide
How about this inviting gate design? Do you want to adopt it for your porch? Just make sure you have enough budgets to create this artistic feature. Imagine you are in front of this gate. It is supreme gate design ever!
Black Flower Gate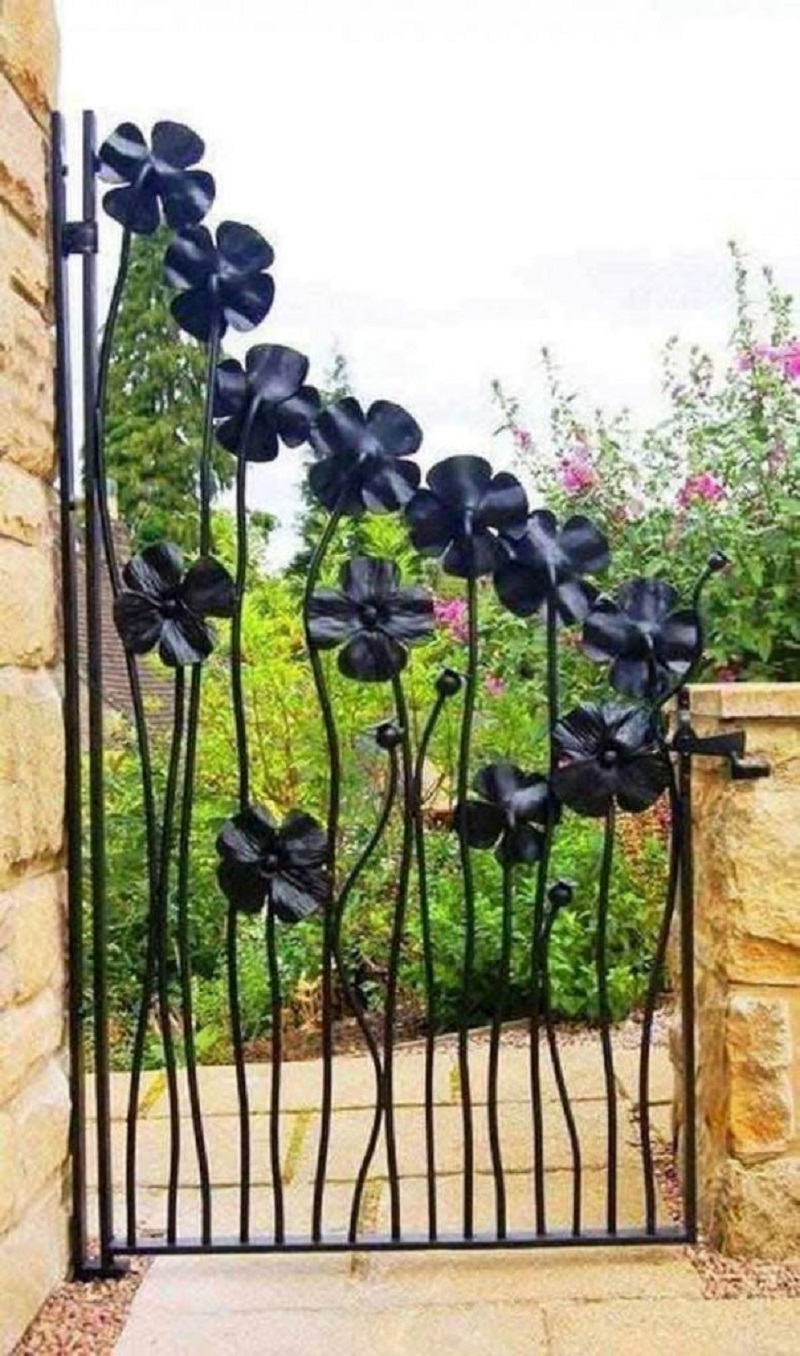 Welcoming guest with unique front porch is great decision. How about applying black flower gate? It reminds us the beauty of music. The design is more artistic and eye-grabbing. In addition, you can apply it for any home design.
Blooming Flowers
Flower pattern is common used to design a gate. However, it will be so generous if applied at the right path. Just look further at the blooming flowers pattern from the gate at the picture. No more to say. The design is perfectly breathtaking.
Amazing Details
With detail small flower pattern, the gate brings us to a remarkable work. Consider to change the color to create brighter view. This gate design no need more space because cannot be passed by a car. You need longer part to it.
Splendid Indeed
You can see this gate design at a mansion. Mature character with black paint and detail pattern. Moreover, have this gate make your guest to feel like coming to a palace. With this gate, your house looks more generous.
Butterfly Gate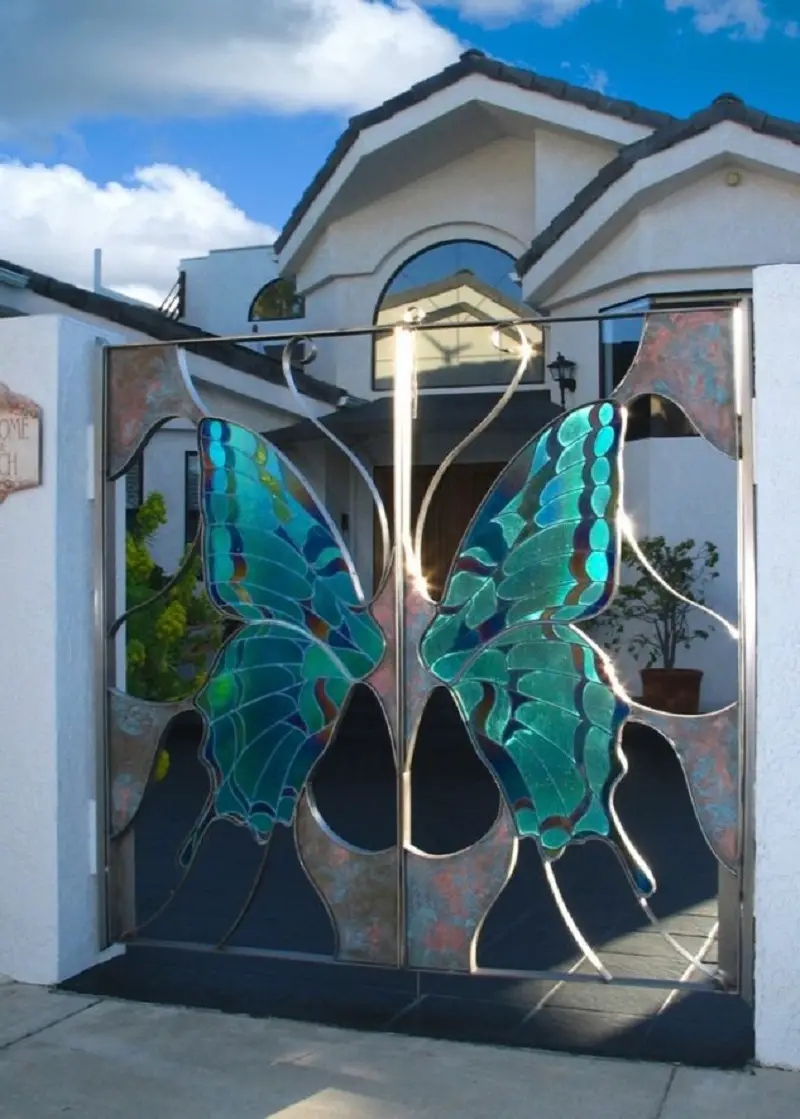 This is a spectacular gate design to remind us about natural beauty. With turquoise, blue, and green color, the gate seems eye-grabbing and fresh. Feel free to use other colors as your desire, but make sure it will make a great improvement for your house design.