8 Unique and Playful Garden Decoration Ideas to Grab Everyone's Attention
Decorating your garden is a fun way to do. With the right decoration, whether it is big or small, bold or subtle, it is akin to accessorizing with jewelry. Again, it is so fun and can completely enhance appearances. When choosing to accessorize your garden, first you have to think about just what types of items you will want to see. Color, shape and size are all important considerations. The options are endless, so check out these 8 unique and playful garden decoration ideas to grab everyone's attention below to spice up your garden space. Enjoy!
1. Glowing Tortoise Pond
A tortoise sculpture over a rock bed stand, with a small bowl for water at the center is a great option to consider. The set of embedded lights, making for a beautiful little glowing, watery element when placed in your garden.
2. Animals On Swings
The idea of this decoration is to hang this on a tree branch or an arch, letting the animals swing in the breeze and it could fit perfectly in virtually any garden, as long as you have a place to hang them from.
3. Fantasy Boot House
If you are into a fairy garden theme, this one is good for you. A handsomely carved little boot house, wrapped with intricately detailed windows and doors. A set of tiny kitten sculptures comes with the boot, letting you set up a de facto fairy garden in minutes.
4. Baby Cow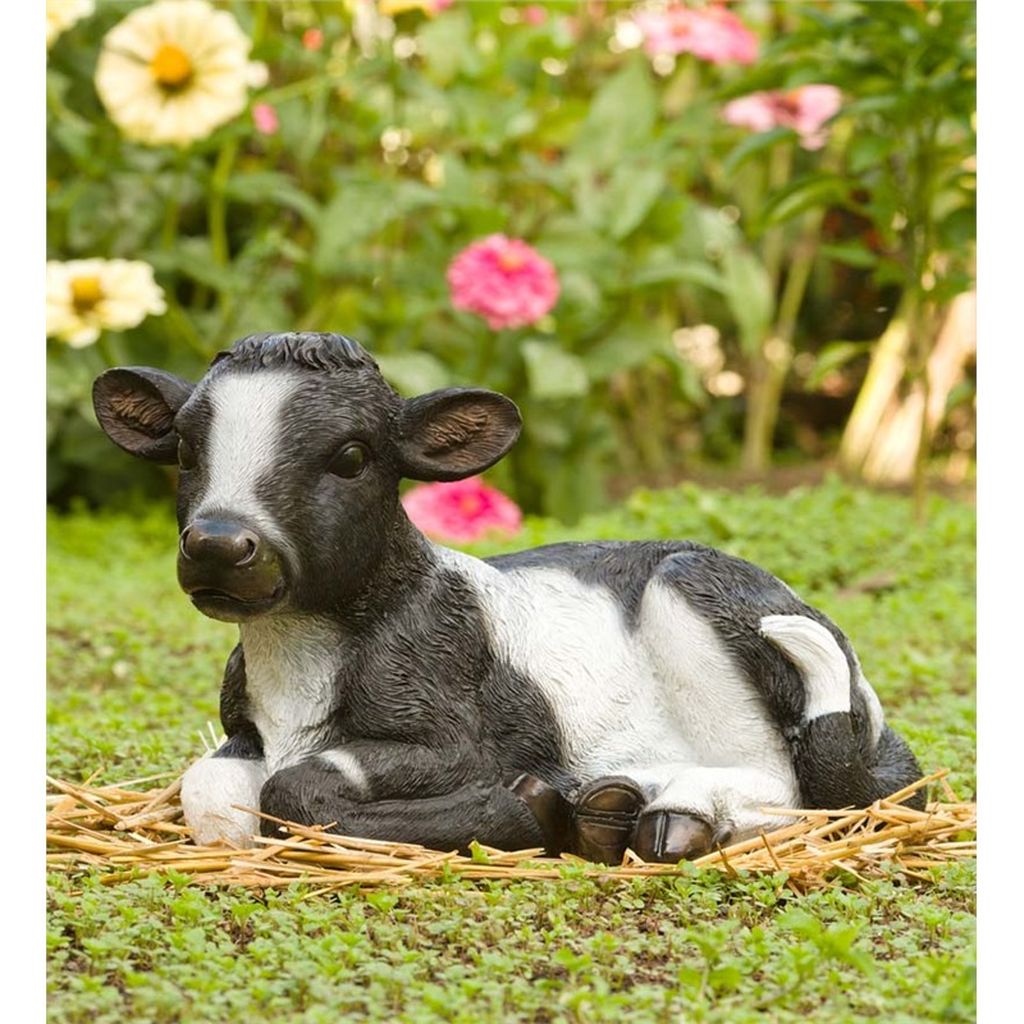 If growing a real baby cow is a too much for your, this adorable little sculpture of a baby cow really won't let you down. It is so cute and can make your garden into a sort of storybook farm.
5. Colorful Glass Birds
This colorful glass bird is an absolute rush of color and light that we think would look delightful in any outdoor setting. The multicolored glass has an appeal all its own, only improving with its setting inside an abstract bird sculpture.
6. Tiny Mushroom House
Add a fairy garden theme with this tiny mushroom house that look so fun, cartoonish, realistic and natural at the same time. This piece boasts the addition of interior lighting, making for a warmly glowing presence in your garden at night time.
7. Lounging Umbrella Frog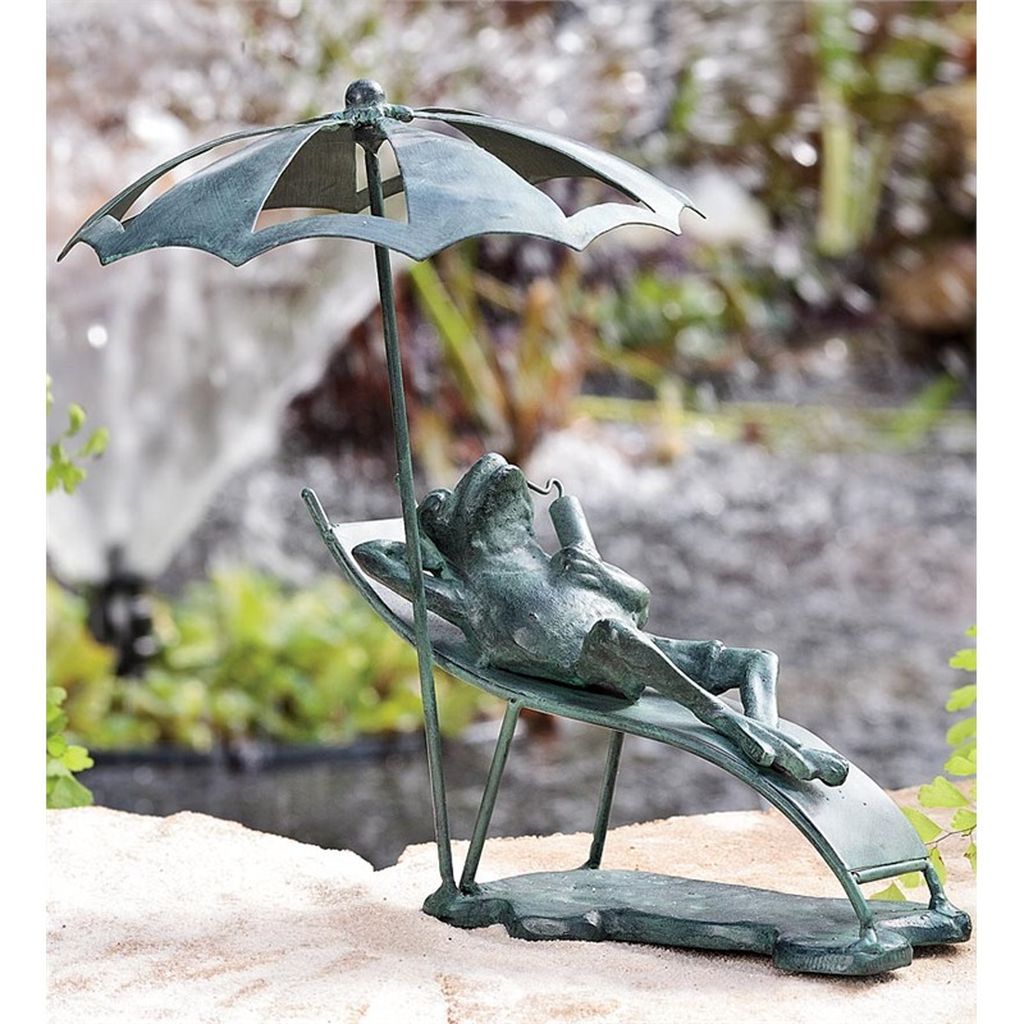 On the more subtle end of the garden decoration spectrum is this single color frog sculpture. The anthropomorphized little guy is relaxing on a tiny chaise lounge with a refreshing beverage, shaded by a tiny umbrella.
8. Adorable Owls
Plant this adorable owls on a stone, a stump, or any raised surface and watch the yard come to life. The best thing is that owl sculptures is that they've been known to keep pests out of the area, wary of the real birds of prey.