8 Wood-Paneled Room Ideas that Totally Make Shaded
Using wood-paneled for room decoration is not hard. It deals with how we combine the shiplap with other furniture. To avoid monotonous, try to choose the right furniture with color, pattern, and beautiful shape. So, the room will not make you feel bored. Next, feel free to apply wood-paneled for any room and make sure you do it properly.
Fantastic Black
How about this sexy bathroom? Is it interesting? Yes, of course. With black walls and ceilings, this bathroom looks glamour and catchy. Furthermore, no need large space to build this bathroom even in small room.
On The Edge
This bohemian living room shines with white ceiling. Rather than let it to looks shabby chic, the owner of this house wooden white beams. Moreover, this house seems eye-grabbing with its dark furniture, patterned pillow, and geometric lighting.
Great Wide Open
Deciding wide wood-paneled walls dramatically change the room into more modern vibe. Again, let it in white color. By this wall, the room looks larger and cozy. Feel free to apply farmhouse, modern, vintage, or any room styles as your desire.
Wood-Paneled Living Room
Simple living room is great. Just keep the wall wood paneling and let it stand out. The walls will be the focal point with its strong character. Then, white is a perfect color to create larger illusion and make it looks brighter.
Wood-Paneled Ceiling
Wood-paneled ceiling bring the room into classic but not monotonous. Apply beams with wooden log also improve the decoration. After that, don't forget to hang white rounded lamps to create amazing room view.
Think Beyond Farmhouse
This room looks sophisticated with wood-paneled white wall. When you don't like it to be farmhouse style, just add a touch of modern feature just like orange curtain and dark blue sofa. Colorful patterned rug also comes to cheer it up.
Small Section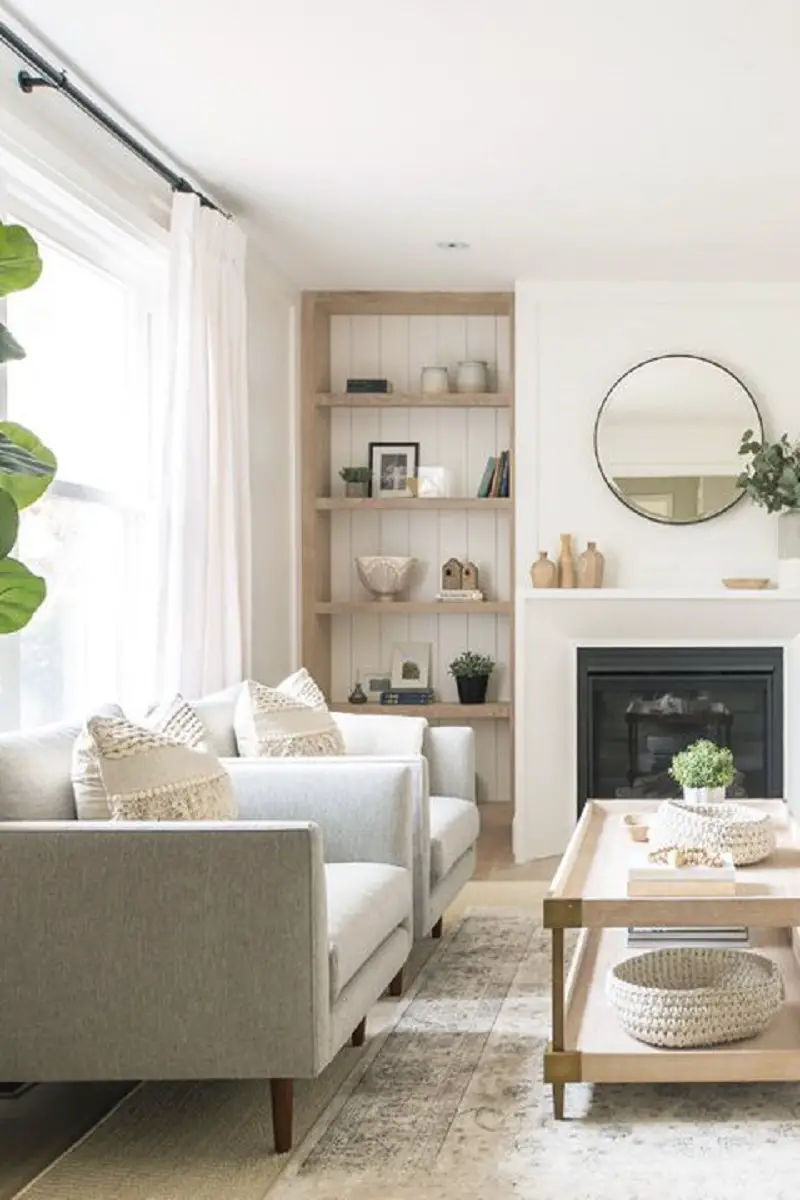 Small section of wood-paneled wall create cute accent. This is much better than let all the wall in shiplap. So, this part can become the focal interest point of the room. So, why don't you try to apply this for your home?
Embrace Dark Side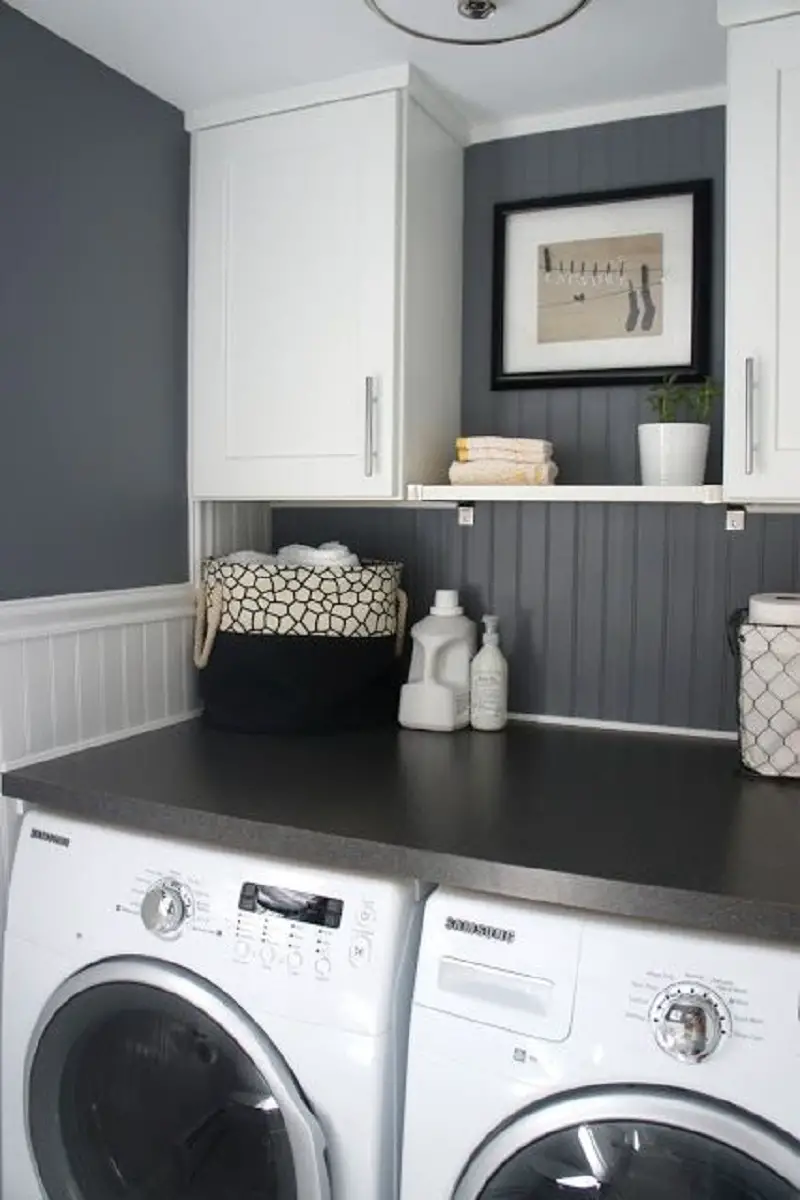 To make this laundry room look sharp, the owner of this house tries to apply navy shiplap on the wall. The white cabinet and shelving could be more shown up. If you want to use this design, don't forget to give more lighting to keep it bright at night.