One of the places for having story is dining room. Here is when your family talking about their daily activities and discuss anything. There will be the best moment for you to tell the vision of your family one year later. Having a dining room with the best lighting design may look better to support the room function. Just take a look further at these ten modern dining room design.
A Glass Table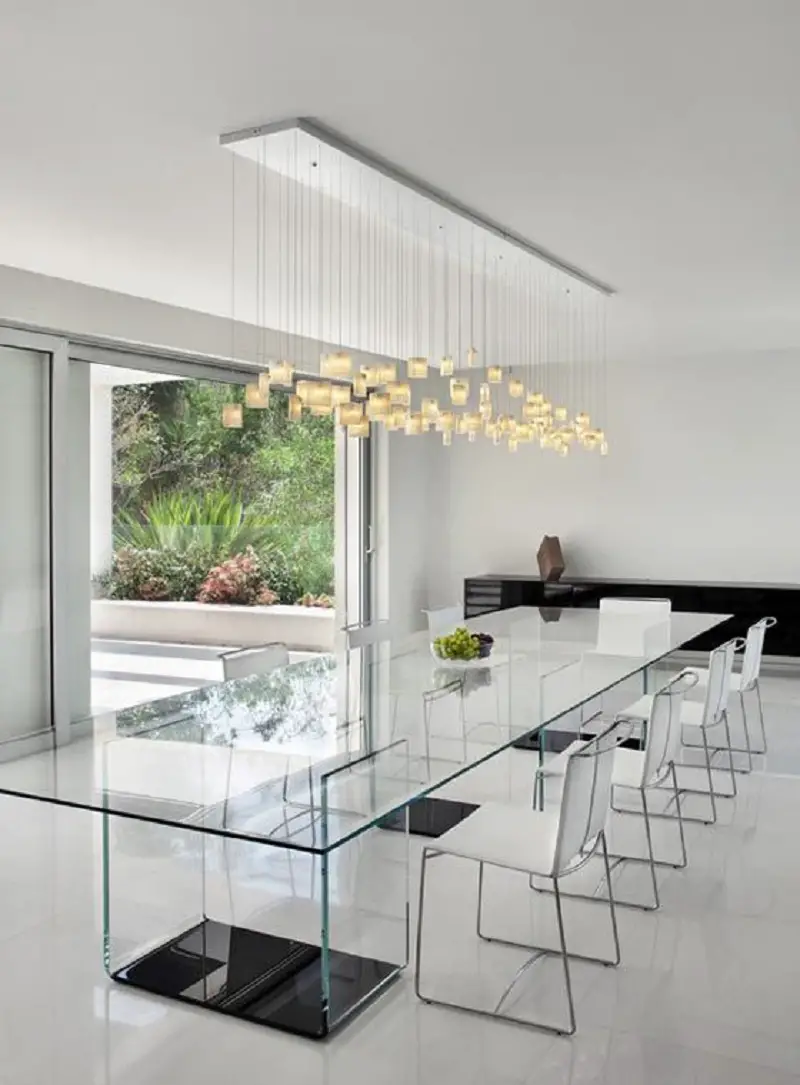 Sleek white chairs come to make this room calmer and cozy. White wall and candle pendant lights work together creating more sophisticated look. Glass table as the vocal point brings this modern dining room chic, light, and clean.
Statement Pendant Lights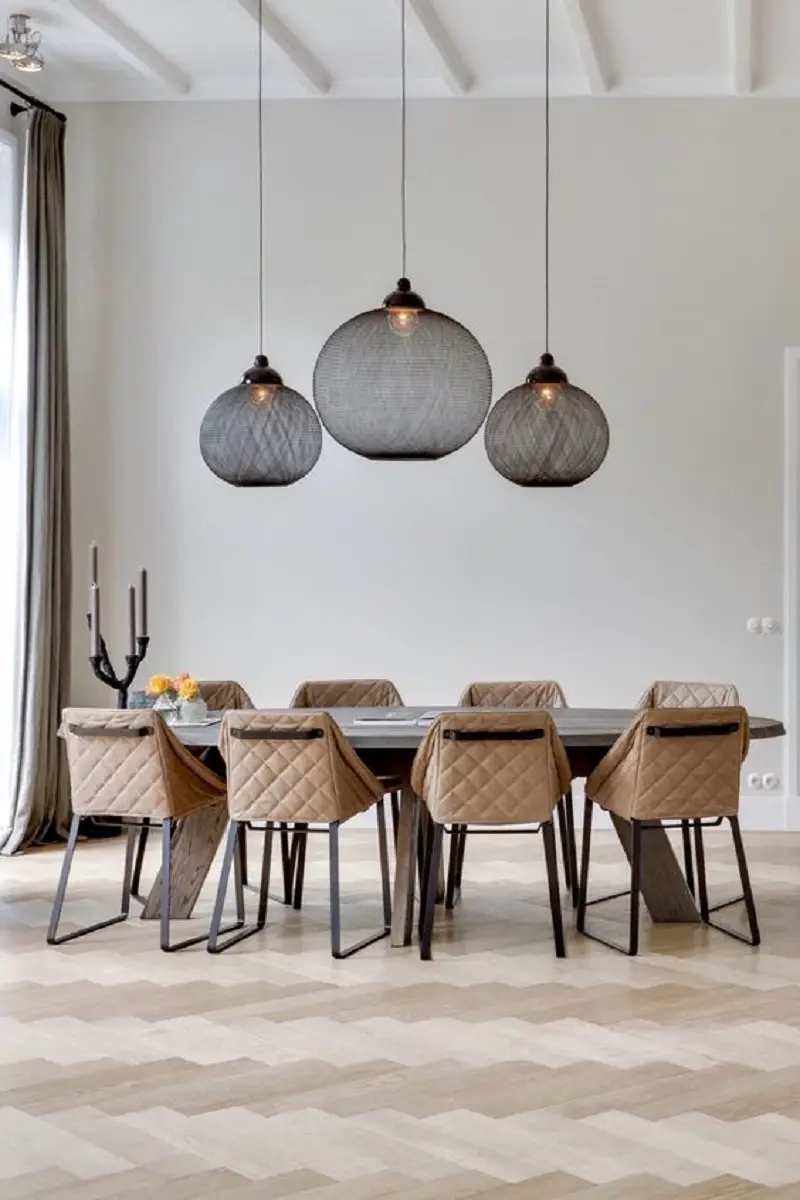 Black and bold pendant lights look incredible used for dining room. It seems mysterious and romantic in one case. When the night comes, this dining room will be the most eye-catching room on a house with the pendant lights as the statement.
Dining Room with Concrete Floors
Flooring is a key to decorate a house. Let it only concrete floors without any rug at all. Minimal décor with clean wall make this room feel extra cozy and calm. Sensible furniture also can be implemented at this dining room design. Three lamps is enough.
Moody Navies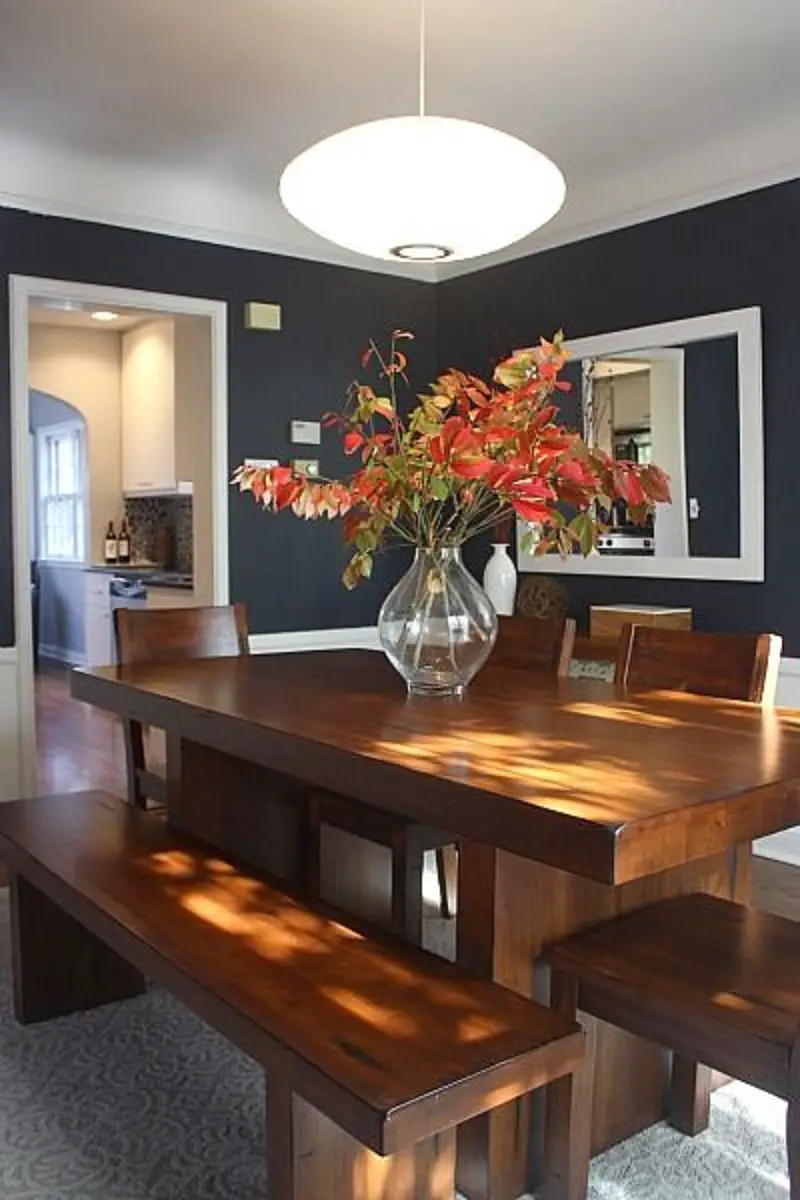 Navy walls with natural color of ceiling create a dramatic dining room look. The accent of big bright lamp hang on ceiling comes with its own interest. Add bunch of bright foliage, flowers or a bowl of fruits to make this room more impressive.
Modern Scandinavian Dining Room
Scandinavian dining room style deals with three elegant light tones, natural elements and functional pieces. Wooden table and chair create natural atmosphere and attractive look. The furniture has its own interest that unites in one harmony.
Quirky Modern Dining Room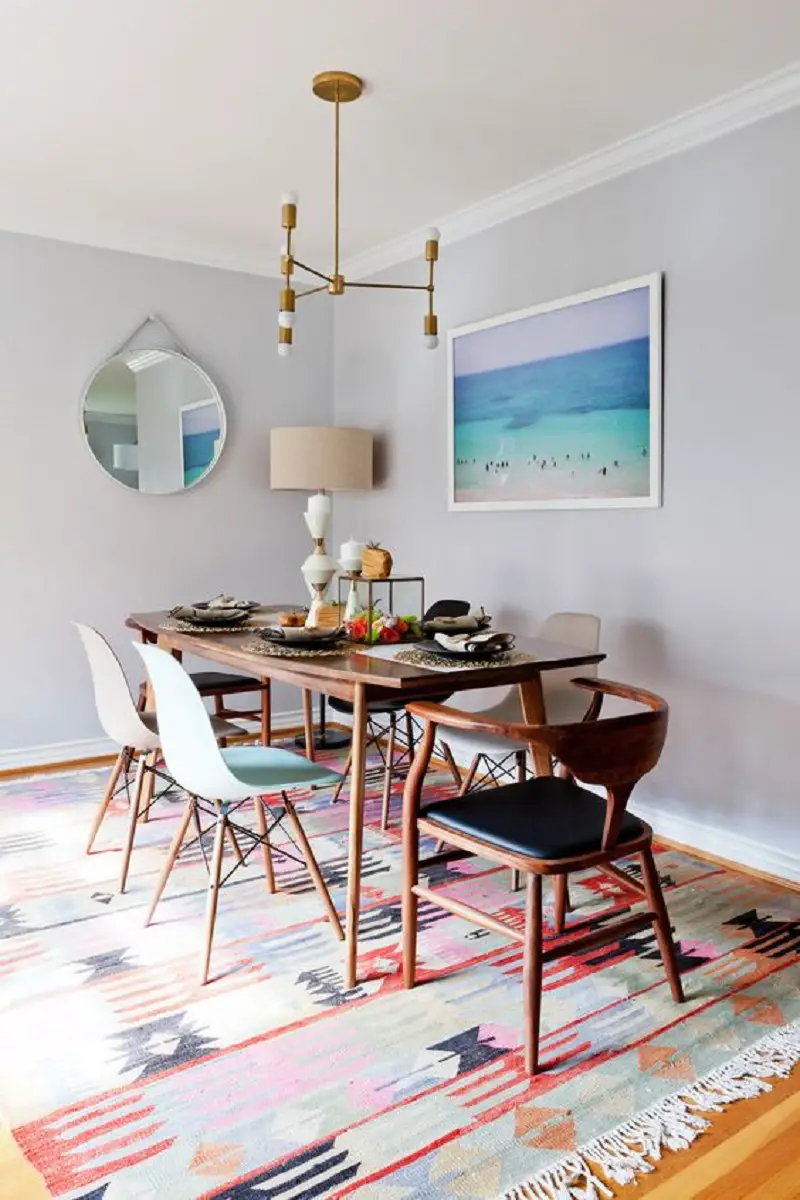 If you are a quirky person, this beachy dining room style may become your favorite. Mismatched chair and colorful rug are in combination to make more cheerful and bright dining room. Take a look at the lamps which created in unique style.
Silver and Viridian
The bubble drop lights hang on the ceiling add a touch of glamour. With silver and viridian combination, this tries to appear as an elegant place to do business meeting or dinner. Take a look at the wall design that lead as to a prestigious atmosphere.
Nook Diner
When you live in an apartment, this dining room style will look better. The window helps to seem brighter all day long and hanging lamp changes the duty of it at night. The chairs and sofa let you choose where you sit.
Mix of Sand Colors
Add a simple picture frames on the wall will improve this Scandinavian dining room style. The round pendant lights come with the unique shape to create a statement. Then, the neutral rug is modern and attractive to other rooms design as well.
Starburst Brown Dining Room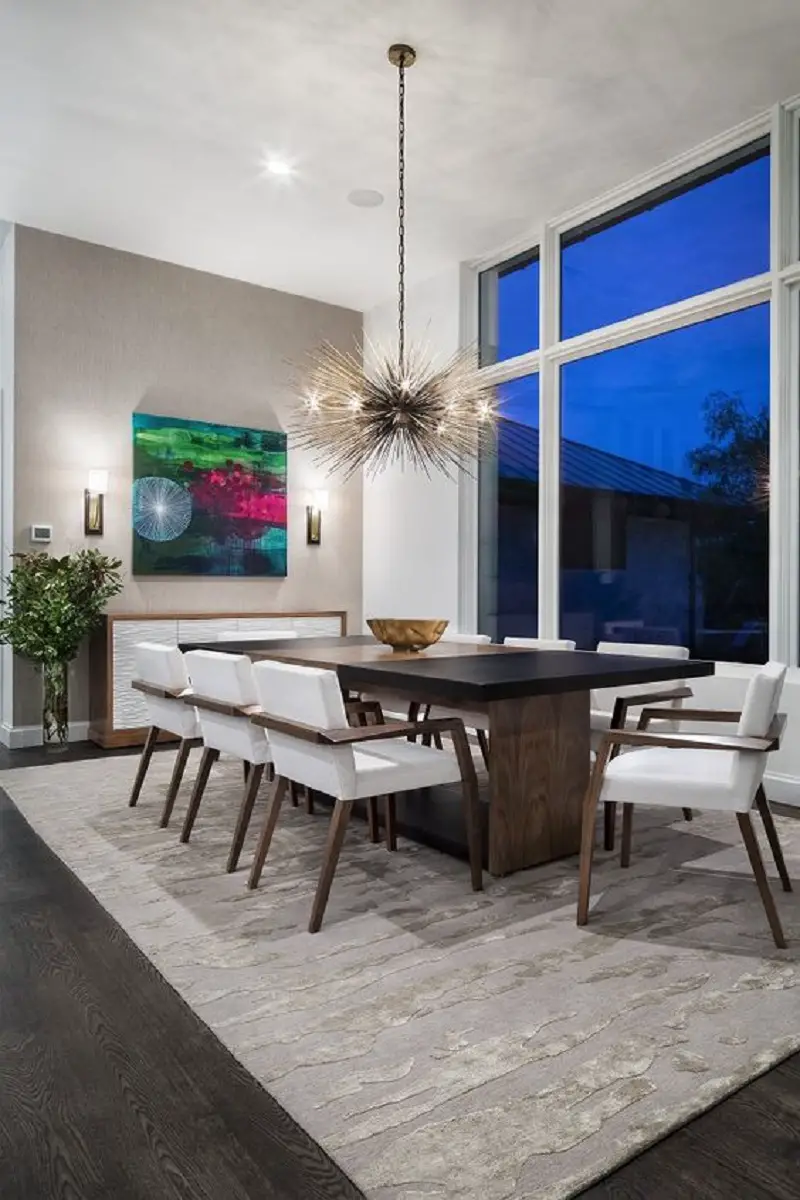 Here is a stylish dining room design with starburst chandelier. The colorful art eventually bring this room more gorgeous. Have this room shows that you are a free man with strong personality.
(Visited 322 times, 1 visits today)
Tags:
candle
,
chair
,
dining room
,
lamps
,
light
Last modified: December 9, 2021