Pattern adds texture in decoration. Herringbone pattern comes with "V" shape which breaks at each section's reversal, not like chevron. Some people choose herringbone because it classic but timeless. So, they can apply this pattern for any room to gain durable design. Below you'll find some ideas to use herringbone pattern in cool ways;
Herringbone Pattern For Backsplash
Kitchen backsplash with herringbone pattern will add texture without make it too busy. You may use wallpaper, wood, or other material to create this pattern. However, it will better to apply tile that is easy to clean.
Herringbone Pattern For Flooring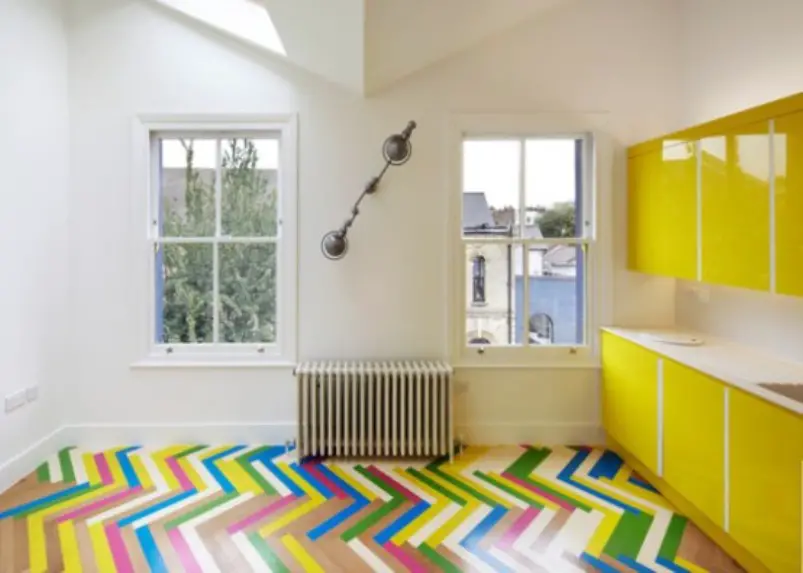 This is an interesting design, right? Look at the floor with colorful herringbone patterns. The room appears more cheerful and attractive. Enjoy anytime cooking meals for your family with this cute and comfy kitchen design.
Living Room With Herringbone Patterned Floor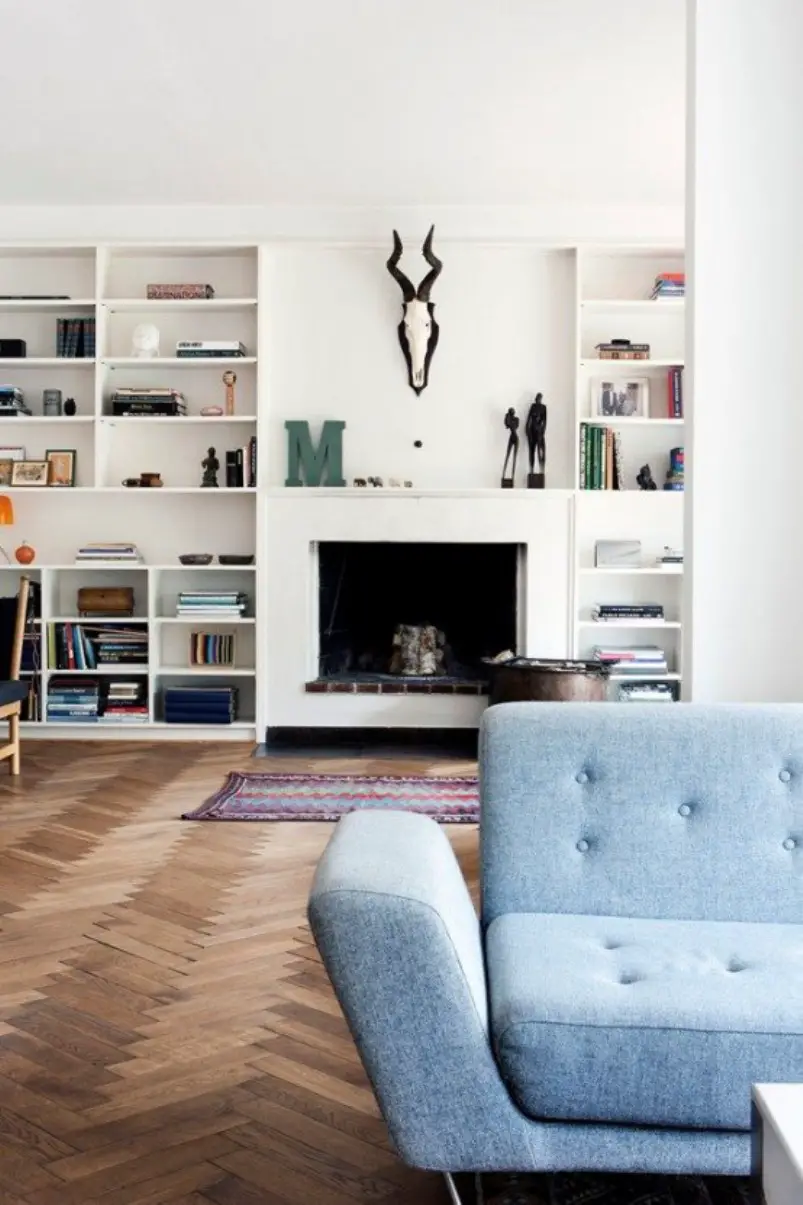 Here, you will feel amusing with the floor pattern. Herringbone is made from woods. Even a DIY newbie can create this floor. Then, the living room dramatically shows classic look but with modern furniture. Herringbone pattern here has strong statement as well combine with white colored wall.
Herringbone Pattern At Bathroom
Flooring for bathroom needs serious consideration. Due to bathroom will always wet, the floor should be safe for anyone who walks. Herringbone pattern has strong texture that will make people safer. Dark tone color creates suspicious look.
Herringbone Pattern Wall
Now, you can see the wall pattern that looks elegant and inviting. With white herringbone pattern, the room appears larger and brighter. Then, it will be easier to combine with any furniture to create room decoration as your desire.
Large Herringbone Pattern For Powder Room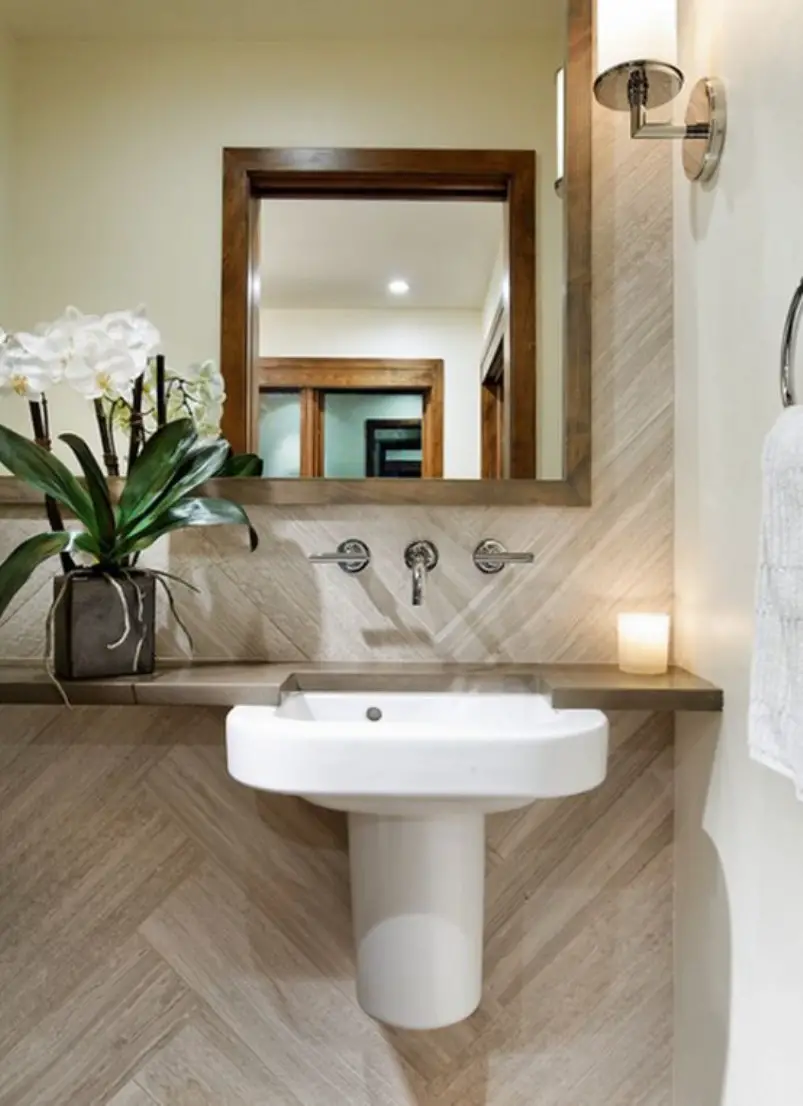 Do you wish to have modern but beautiful powder room? Try to apply herringbone patterned wall for it. Though it looks simple pattern but can bring your powder room to look more modern without look boring.
Sophisticated Herringbone Ceiling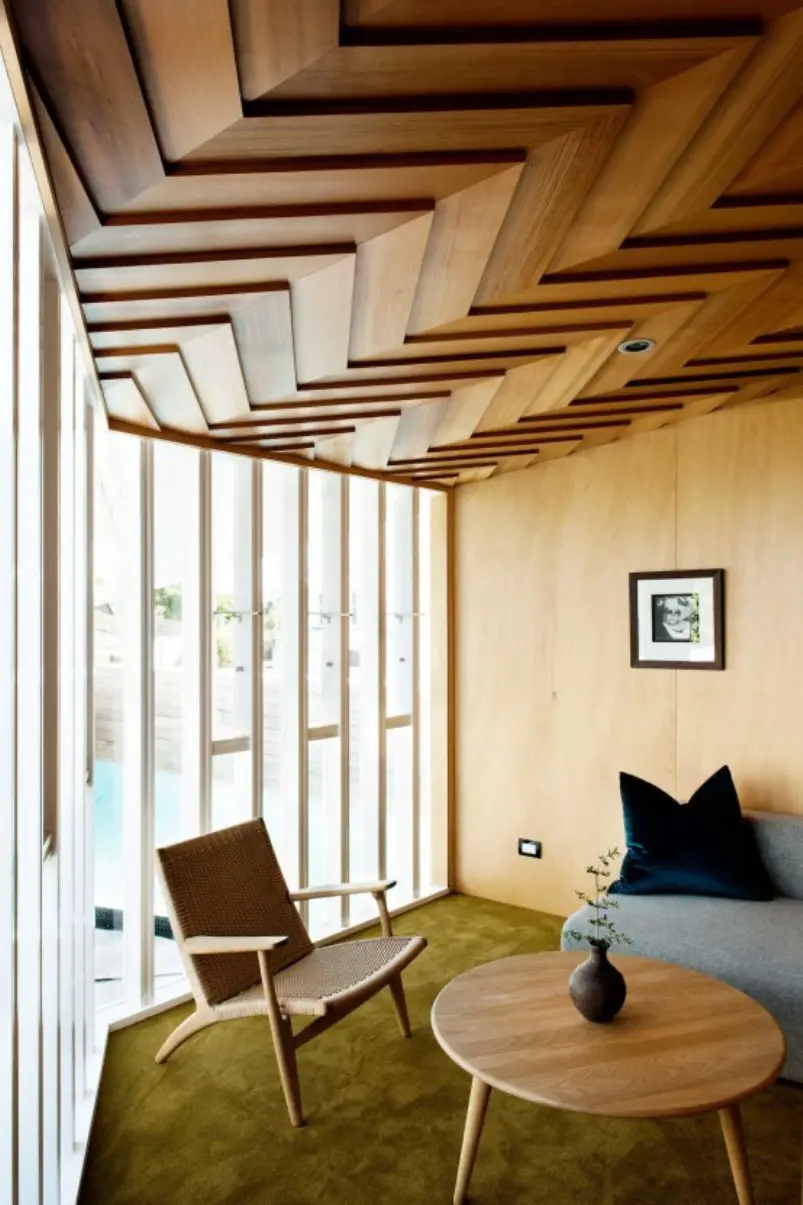 What a creative ceiling design! The owner of this house applies herringbone pattern for ceiling decoration and it creates shocking effect. Furthermore, this ceiling with herringbone pattern becomes one of focal interests.
Blue Herringbone Patterned Wall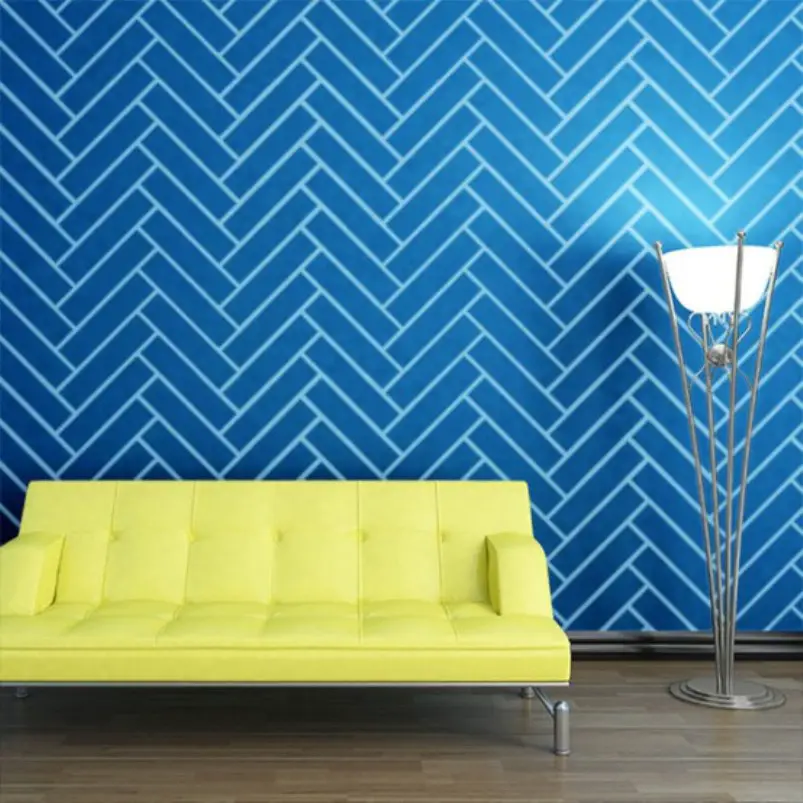 Dare to have modern room? Look at this room nook with blue herringbone patterned wall. Even, you don't have to add more wall accents to fill the space. The wall already full with pattern and looks gorgeous.
(Visited 117 times, 1 visits today)
Tags:
decor
,
herringbone
,
home
,
house
,
pattern
,
room
,
texture
Last modified: September 21, 2020