Some people may love the atmosphere of summer. See a beautiful sunrise at morning and wonderful sunset will make us feel better. To gain that great moment, we need to design our outdoor as comfortable as possible. Whether it is terrace, balcony, or even patio, apply tropical style will looks more delightful. Check out these ideas below
Tropical Terrace With A Wooden Table
This tropical terrace designed with white metal chairs that appear elegant. At summer, a bench with a roof and lots of pillows let you take a rest better. Enjoy every minutes you are here with this enchanting balcony décor.
Tropical Patio With A Rustic Wooden Bench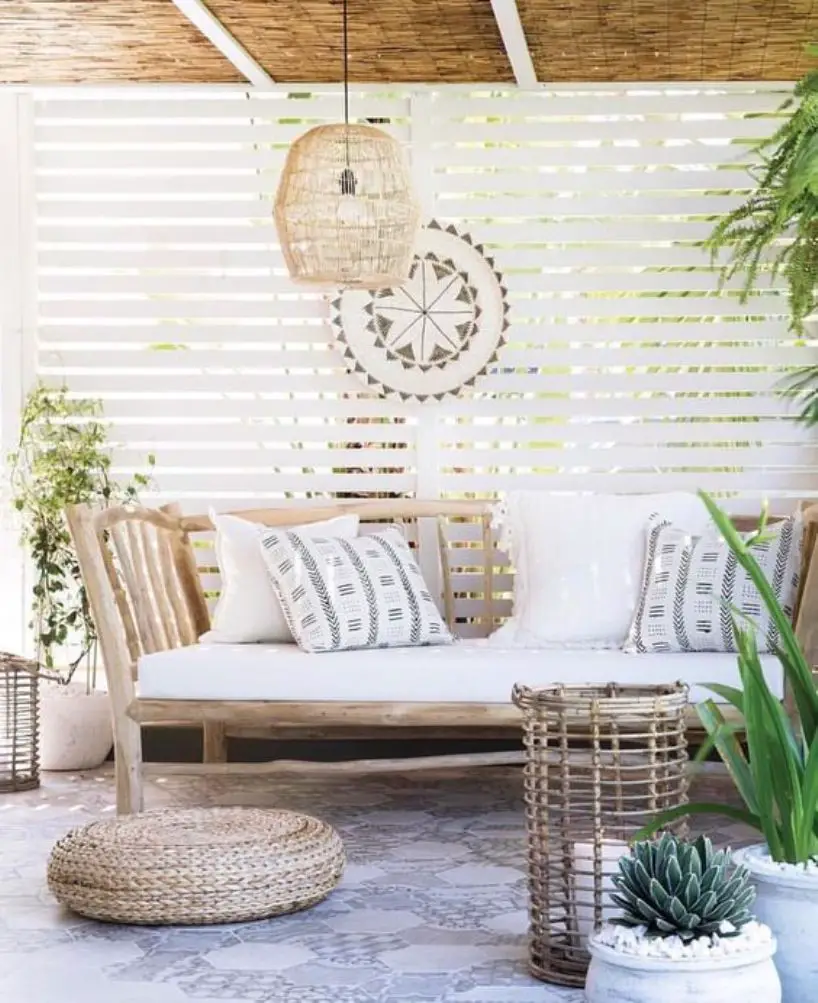 The wooden bench and pillows let you rest calmly at this summer season. Then, a wicker lamp acts as the focal interest that will make this area brighter at night. Furthermore, a woven ottoman and a rattan candle holder simply add rustic touch for this patio.
Tropical Patio With A Rattan Hanging Daybed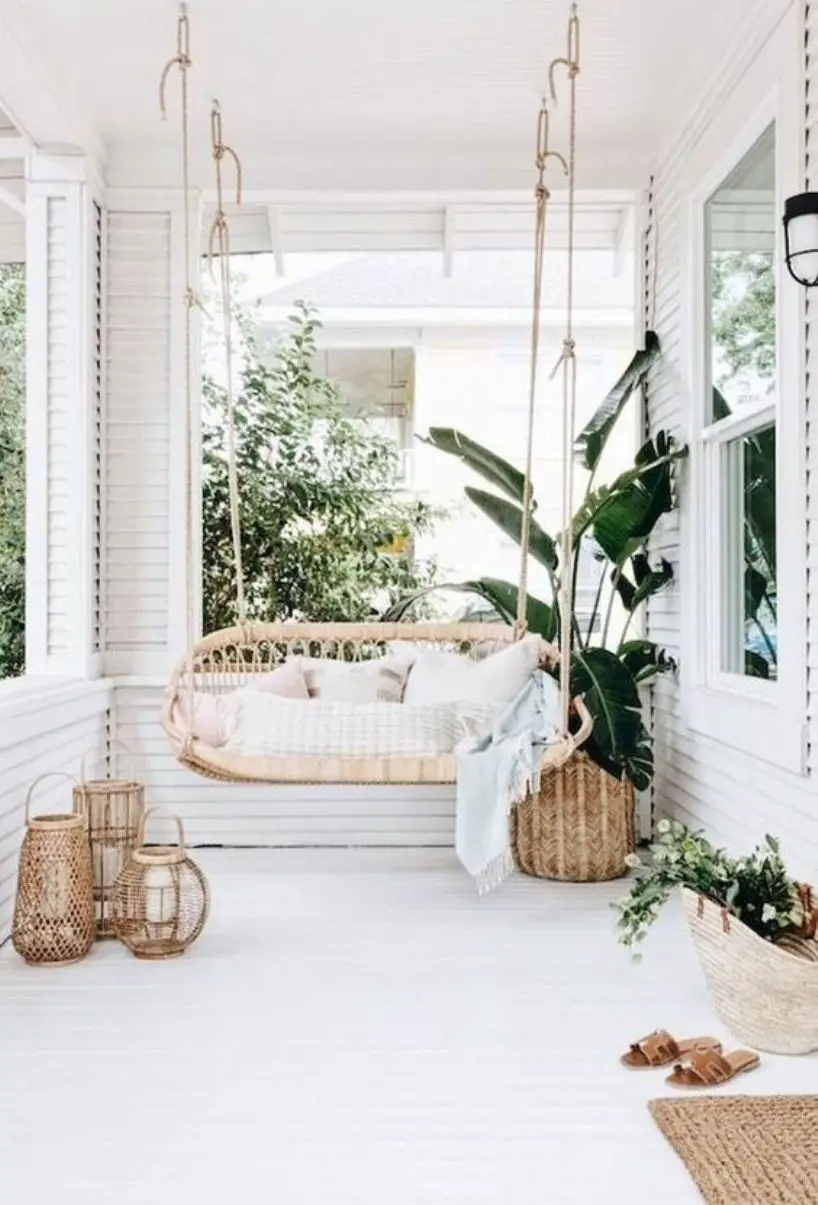 Patio is the best place to spend your time at summer. With hanging daybed to lay down your body, this patio also completed with rattan candle lanterns, a jute rug and wicker planters. Those elements create wonderful combination for a cozy patio design.
Tropical Terrace With A Beach Feel
Give a new touch for your terrace with jute rugs and woven ottomans. Then add rattan sofas for the seating area. Then, give the fireplace some curtains to protect you from UV sunlight at mid day. Choose white color to look simple but inviting.
Tropical Porch With A Whitewashed Wooden Floor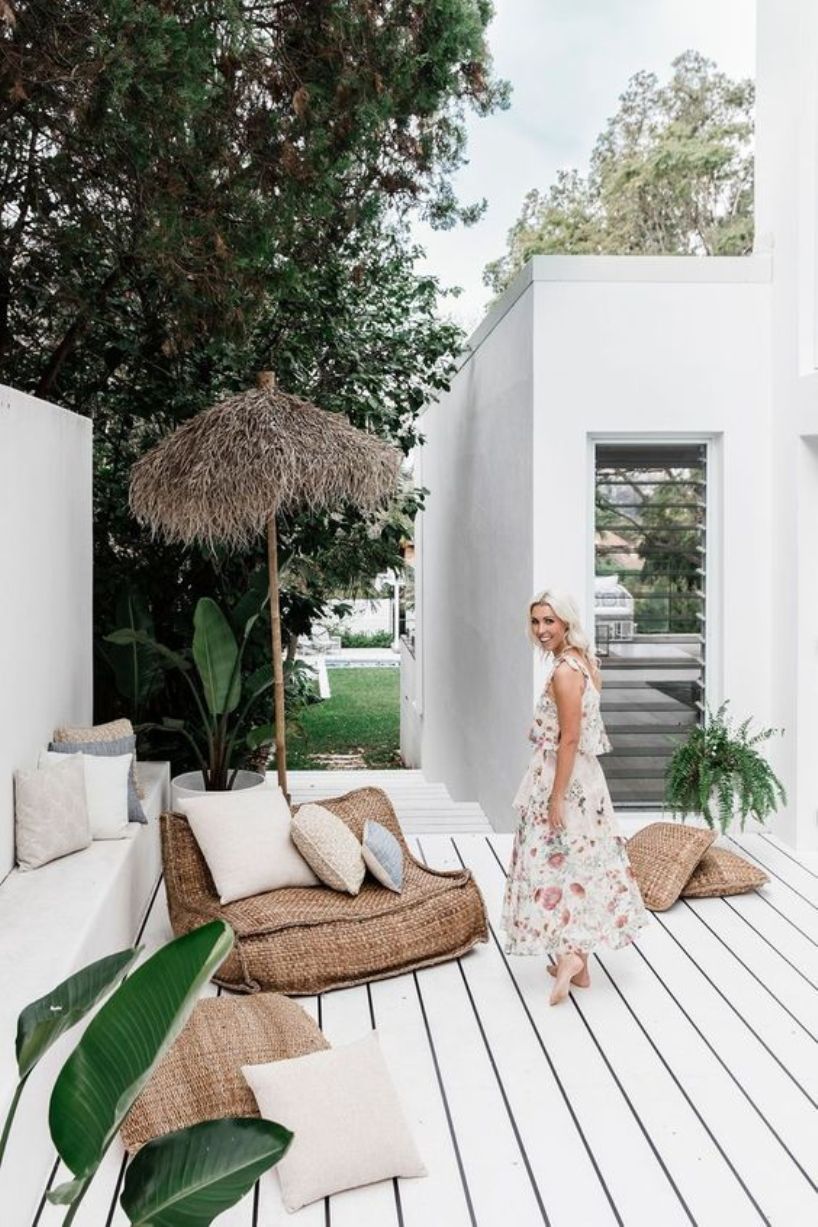 Upgrade your porch style with a whitewashed wooden floor this summer. Then, add burlap furniture and an umbrella for more sophisticated look. To add fresh air install potted greenery. Then, complete with pillows.
Welcoming Boho Tropical Patio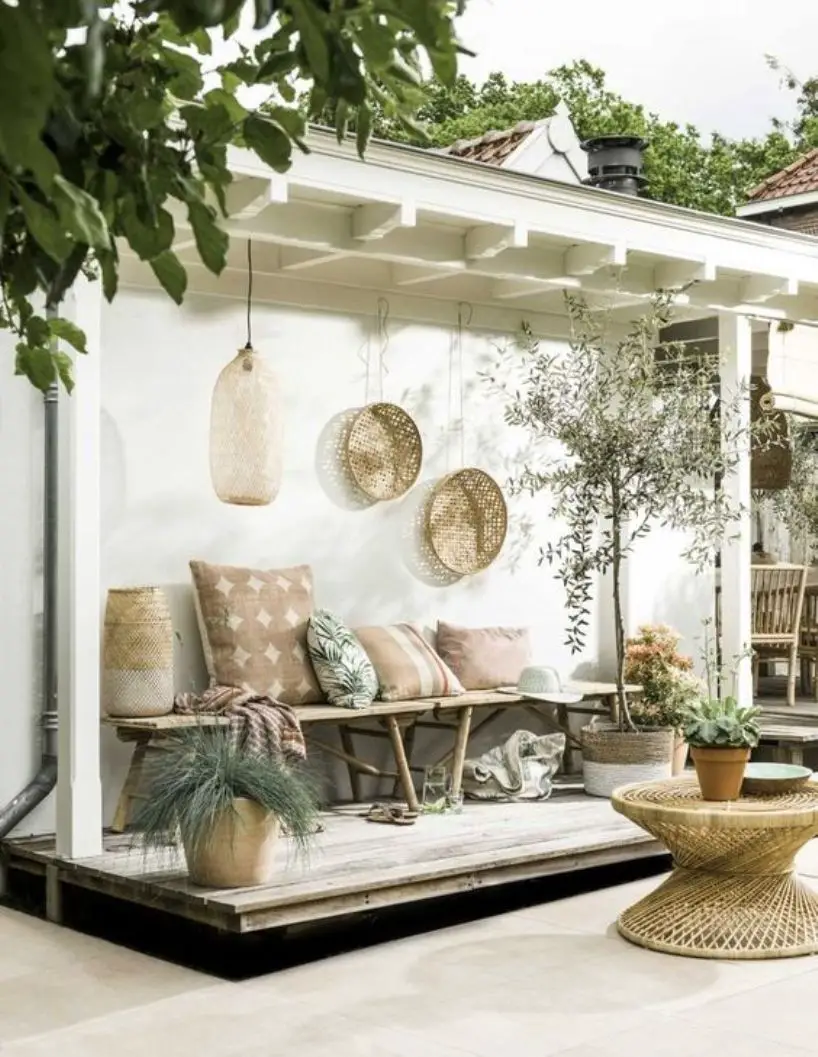 Enjoy your time at patio with a rattan table and a wooden bench with plenty of pillows to give you more quality rest time. Wicker planters and decorative baskets also add fantastic accents that make this patio more attractive.
Welcoming Tropical Patio With Woven Lanterns
Woven lanterns play role as the focal interest from this tropical patio design. Then, a wooden beach with pillows brings you a better time to rest enjoy the atmosphere. Then, a vintage low table plus cacti in a flower bed make this patio look fresh.
Small Tropical Patio With Lots Of Potted Plants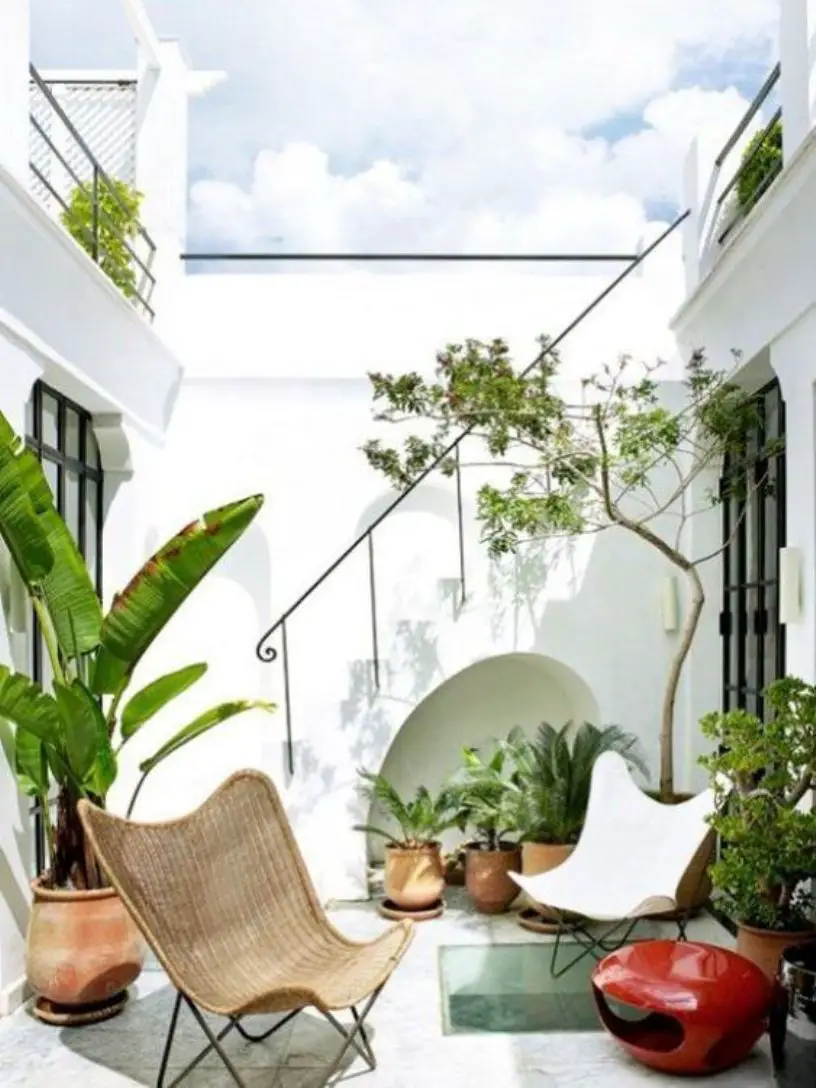 It is great to add lots of potted plants for patio. The area looks fresh and inviting. Then, a white and wicker butterfly chair also blend with all white around this patio decor.
(Visited 172 times, 1 visits today)
Tags:
balcony
,
outdoor
,
patio
,
summer
,
terrace
Last modified: September 21, 2020