9 Simple Ways of Decorating Living Room For Any Home Style
Living room is the place where every family member sit and enjoy the time. Further, the owner of the house tends to ask guest to enter this place as well. Designing living room can be a piece of cake when you already noted the character of your living room. Try these following simple ways to decorate living room that great for any house style.
Embrace a Wild Print
Bold accent wall may attract your guest attention more. Here, the owner of this house applied bold pattern wall with black and white color that look so monochrome but awesome. Further, this accent wall can fit to any sofa color.
Bring the Greenery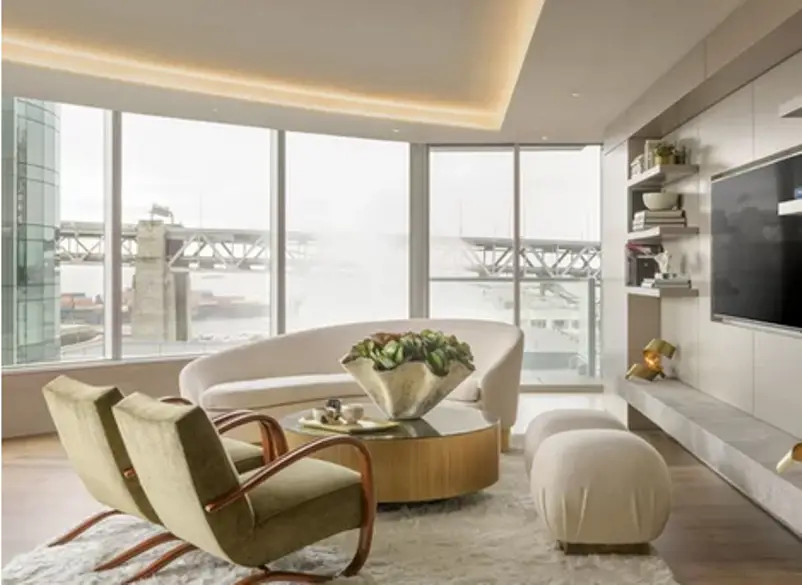 To make the air of living room becomes clean and fresh, you can bring greenery inside. Choose a large plant such as a pot of succulent or herbs to act as the focal interest for your simple living room decoration.
Fresh Accent Wall
This colorful living room looks fresher after the owner of this house added accent wall. The role of two framed picture dramatically changes the room atmosphere to feel chic and cozy. Further, you can add clocks or other accessories.
Hang A Collection
If you don't want to spend more money to decorate your living room, using some of your collections as accents wall may look best. Here, this living room is full of some baskets that hanged on the wall. This can be functioned as storage for your collections as well.
Make Furniture Symmetrical
This living room is design to make warm conversation among the family. Hopefully, with symmetrical furniture arrangement the busy people can talk easily and simple. This idea will help all family may close each other.
Make A Space Feel Bigger
When you only have small space as your living room area, try to add large rug. Many people think that small rug will make the room looks larger, but here large rug may expose the room character. So, it dramatically makes the space feel bigger.
Let Pieces Work Together
Upgrade your living room decoration by adding some frameworks on the wall. Let those works together with the rug pattern that improve the floor decoration. At last, give some simple accents for your table with some books and vases.
Create Visual Interest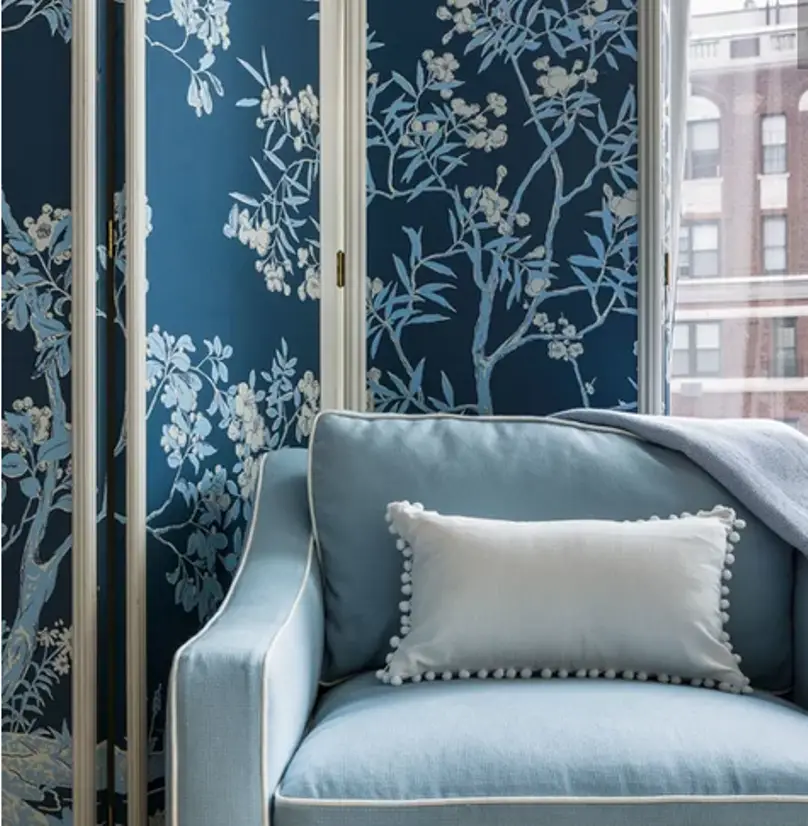 Give more visual interest to your living room will upgrade its decor. You can change wallpaper pattern, add a throw pillow or other simple things that will attract your guest attention.
Welcome Pops of Color
When you have nothing to do to upgrade your living room but still want something new, try to add pops of color. Here, this living room looks more eye-catching by the existence of adorable pillow at sofa.