How To Add Vintage Elements Using Rope To Upgrade Room Decoration
Using rope to create unique accessories for beautifying your house is not hard. By simple steps and creativity, you can change your furniture. Involving rope to remodel your home accessories or furniture makes them look classic. Try these following ideas of how to add vintage elements for your home using rope below;
Sisal Rope Shelves
Get a vintage element at one side of your wall by applying this sisal rope shelves. You can make these shelves only in some simple steps. However, make sure that you have basic carpentry skill to cut the palette wood and tie it with the ropes.
Waste Wood Blocks And Rope Bookshelves
Rather than throwing away you waste wood blocks, it will be better to use it for functional thing. Creating bookshelves may become one of the options. Arrange some cotton rope and a pile of wood blocks with palette wood and you can use it for bookshelves.
Rope Vases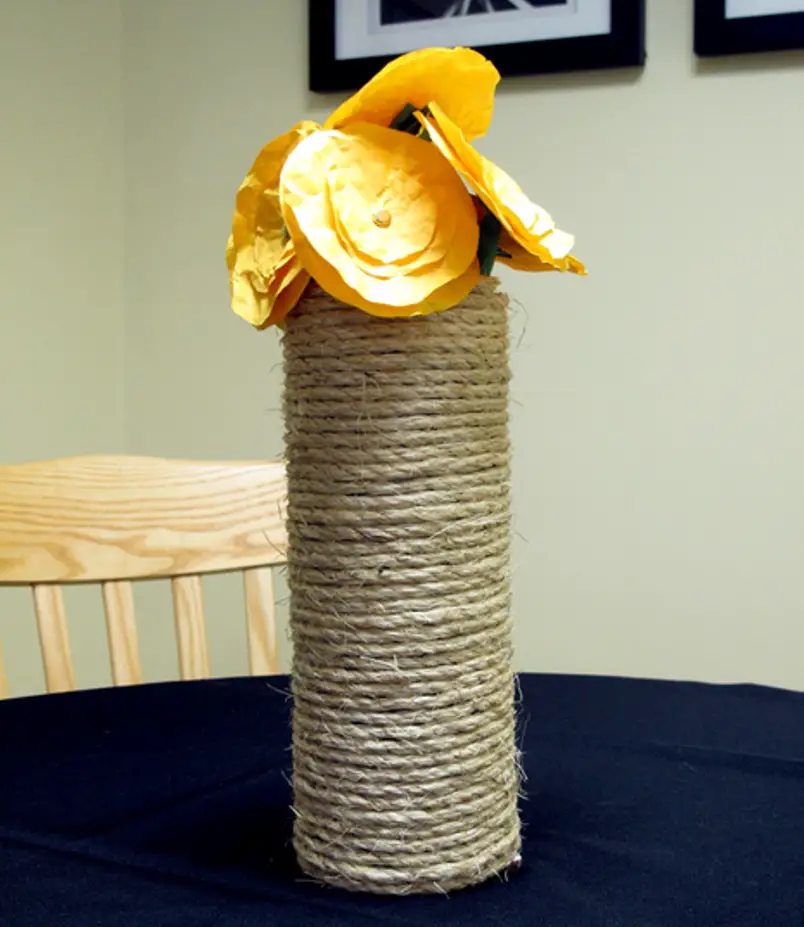 Leftover glass vases that covered with rope look unique and vintage for a room decoration. You only need hot glue to make it. You can paint the rope as well. However, this rope vase looks eye-grabbing without paint.
Rope Headboard
You need longer rope to create an amazing rope headboard. The use of rope makes the bed looks classic and chic. You don't have to spend more money, because you only need rope and glue. So, why don't you try to make this rope headboard this week?
Sisal Rope Bowl
Creating sisal rope bowl will add vintage elements towards your kitchen. What you need to prepare are grab a vessel, a dozen of glue sticks and a hot glue gun. Cover the bowl by using hot glue to make the rope strongly stamp on it.
Woven Rope Pendant Lamp
Upgrade your room atmosphere by using unique and fancy lighting. When you don't have any idea to buy a new lamp, change your pendant lamp look is the best solution. Use wire hanging planter and cover with rope.
Rope-Wrapped Cachepot
Improve your outdoor garden decoration by applying this beautiful rope-wrapped cachepot. You can do this project with your children. No additional skill needed. Just wrap the pot with the rope by using hot glue.
Rope Lamp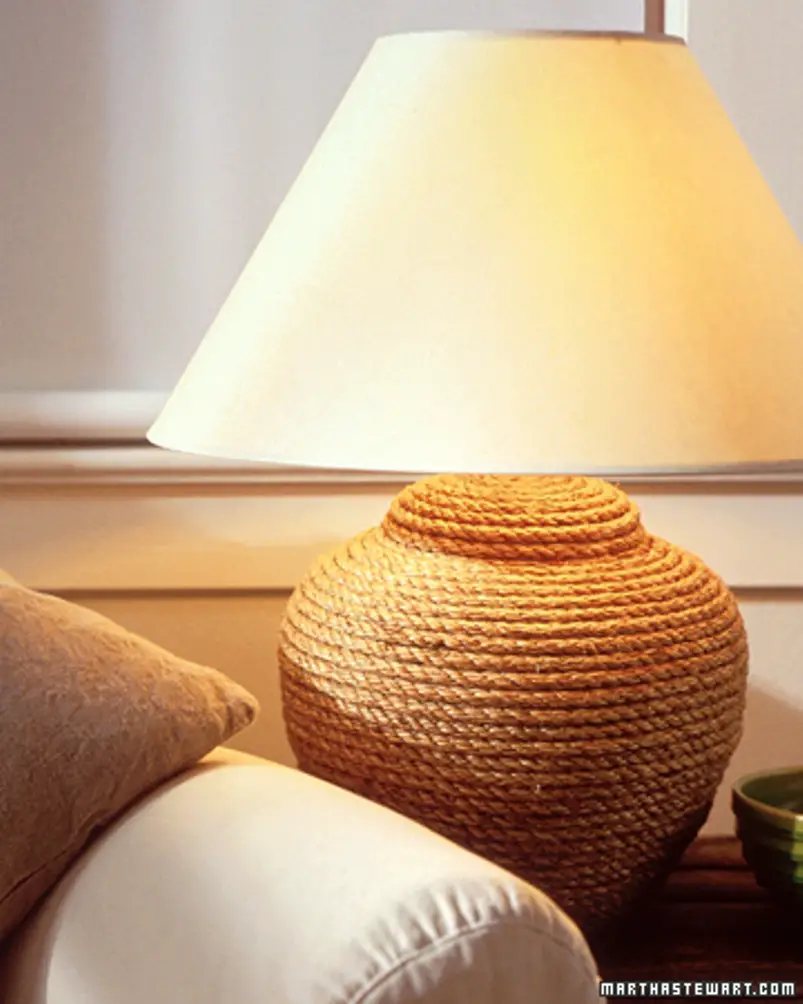 Wrapping lamp with rope doesn't need require skill. The steps are simple. Just like other ways of wrapping with rope. Start the wrapping process from the bottom to ease you.