8 Living Room Designs With Brown Leather Chair For Luxurious Touch
Though, not everyone can buy brown leather chair due to its high price, but it upgrades living room decor precisely. Even, this chair can be combined well with any furniture and works well for any living room style. However, it will be great to install brown leather chair for living room sophistication like these following ideas;
For Rustic Appeal
Brown leather chairs give more rustic appeal at this brown living room. Yes indeed, the chairs blend with this living room decoration for classic living room tone without disturbing other furniture. What a good combination for classic living room style.
With Brownish Chairs
This living room looks alive with light red ottoman at the center. Brownish chairs surround it very well to create wonderful combination. Furthermore, the lamps are in perfect design to create cozy living room decoration.
Come As Contrast Color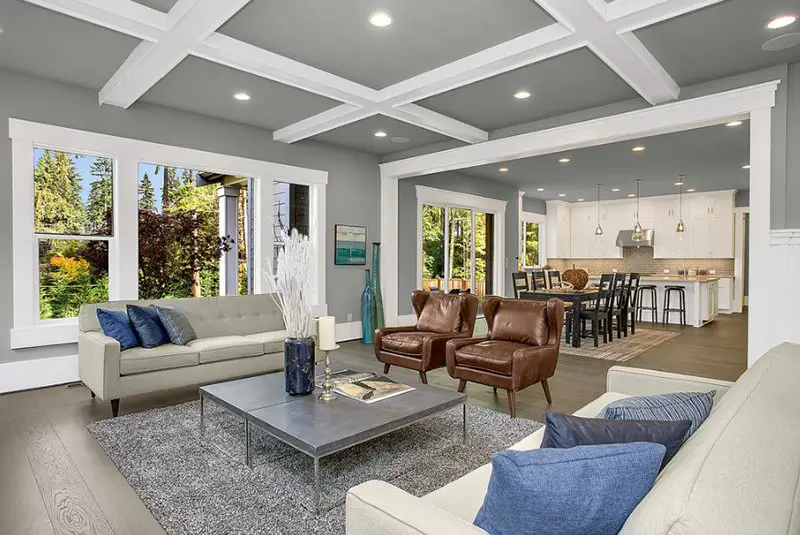 It doesn't matter to add brown leather chair for a living room with gray color tone. It will never fail to add picturesque effect at this room decoration. Just make sure that the room has enough lighting too look bright.
Luxurious Living Room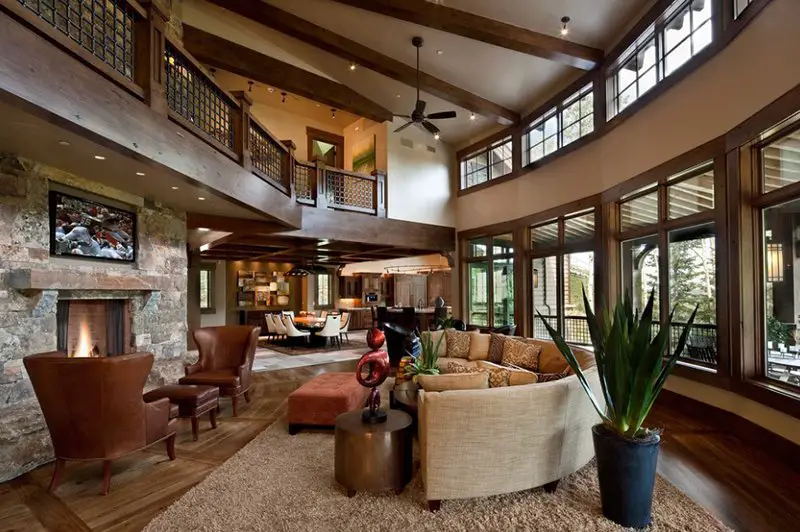 Curvy sofa and brown leather chairs work well to create luxurious living room decoration here. Though it appears with brown color tone but other neutral color comes to add comfy and elegant design.
Small Living Room With Brown Leather Chair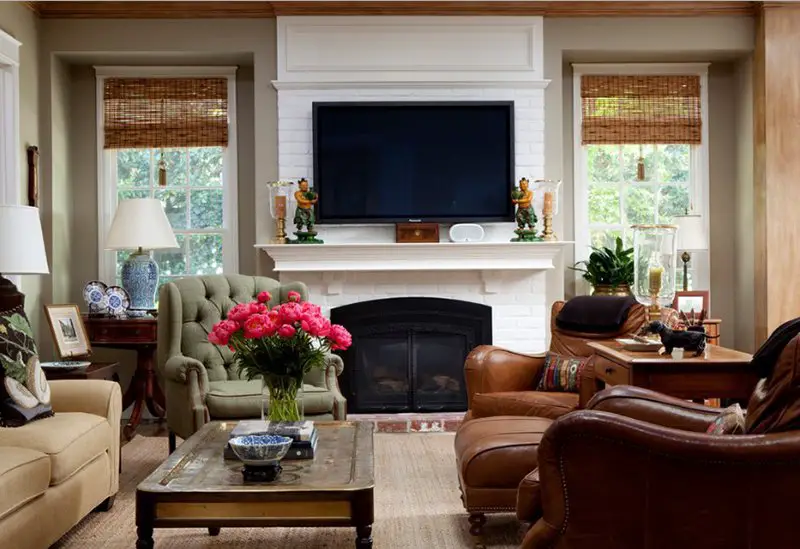 Adding more seating for leaving room will not make it too busy. As like as what have been done by the designer of this room. Installing green chair, brown leather chair, and brown ottoman add more friendly feels.
Antique Brown Leather Chair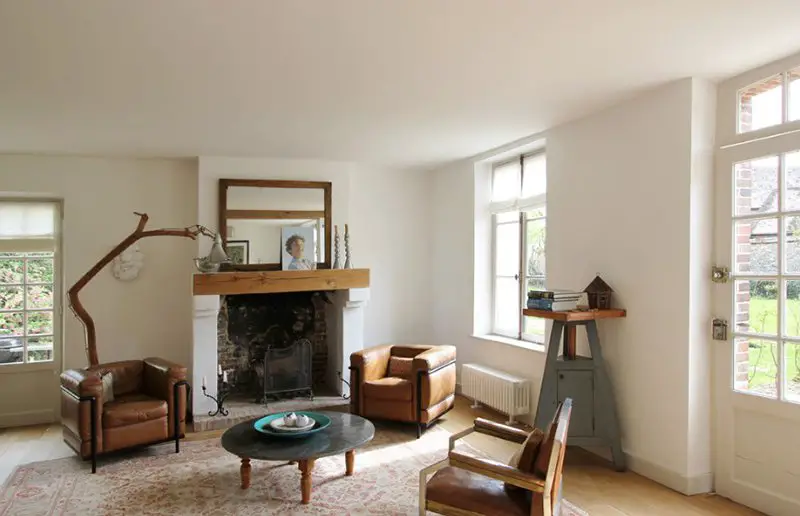 This living room looks large with simple seating area. A round table surrounded by antique brown leather chairs already create rustic but inviting look. You still allowed installing other furniture like ottoman or rattan chair if you wish.
Combines Blue, Brown And Black
White wall living room will be great to combine with any furniture. Here, blue seating, brown leather chairs, and completed well with black fireplace looked as perfect combination for more splendid living room.
Contemporary-Modern Living Room
Wooden center table, white rug, and wooden floor look perfect to create contemporary-modern living room decor. This lovely room with white walls appears attractive with simple wall accent near dining area.