20 Attractive Kindergarten Classroom Decoration Ideas to Make it Look Catchy
Talking about children's world is never end. There are lots of joy and stories to talk. The golden age of children is at the age of kindergarten. At this age, children like exploring their world surround to know something new. Thus, as parent and teachers have to be careful and focused to their attitude. As the ones who are the closest to them, parent and teachers have to stimulate their growth. Especially at school, the teachers as the second parent should pay more attention to their kindergarten students. Moreover, kindergarten students also love to play with colorful theme, cheerful design, and cute things. These can be applied for their classroom decoration to make they are excited to study at class. Also, the teachers can put some educative decoration as the way to stimulate students' knowledge and media of learning.
Begin with the decoration of the wall. This is important since the wall is the first impression to see. We can paint the wall with cartoons or heroes that children famous with, like Doraemon, Tom and Jerry, Dora the Explorer, Superman, and so on. These characters can be a learning media for students since they can inspire students. Furthermore, designing the wall with colorful elements like wall papers, wall stickers, and posters is helpful enough for teaching and learning process. Besides, the ceiling is the next part of the classroom that should be decorated well. We can put colorful lantern, hanging colorful craft papers, teal polka dots paper lanterns, and some other ornaments which are colorful and eye catching. To make a stunning decoration, we may paint the chairs and tables with some different colors. Complete the classroom with rugs or carpets so that the students will feel more comfortable to play on the floor. The last is about the storage. As there are lots of stuffs and stationary used by students and the teachers should keep them well to prepare for the next lesson, storage are very important. Opened bookshelves are the must items to have. Books, novels, magazines, can be stored here. We can also use rattan or plastic bins to store crayons, pencils, rulers, and other stationary. Put them in a good order on the shelves or racks to get a tidier classroom. Well, check the following examples to decorate a catchy classroom for kindergarten.
Wall Decoration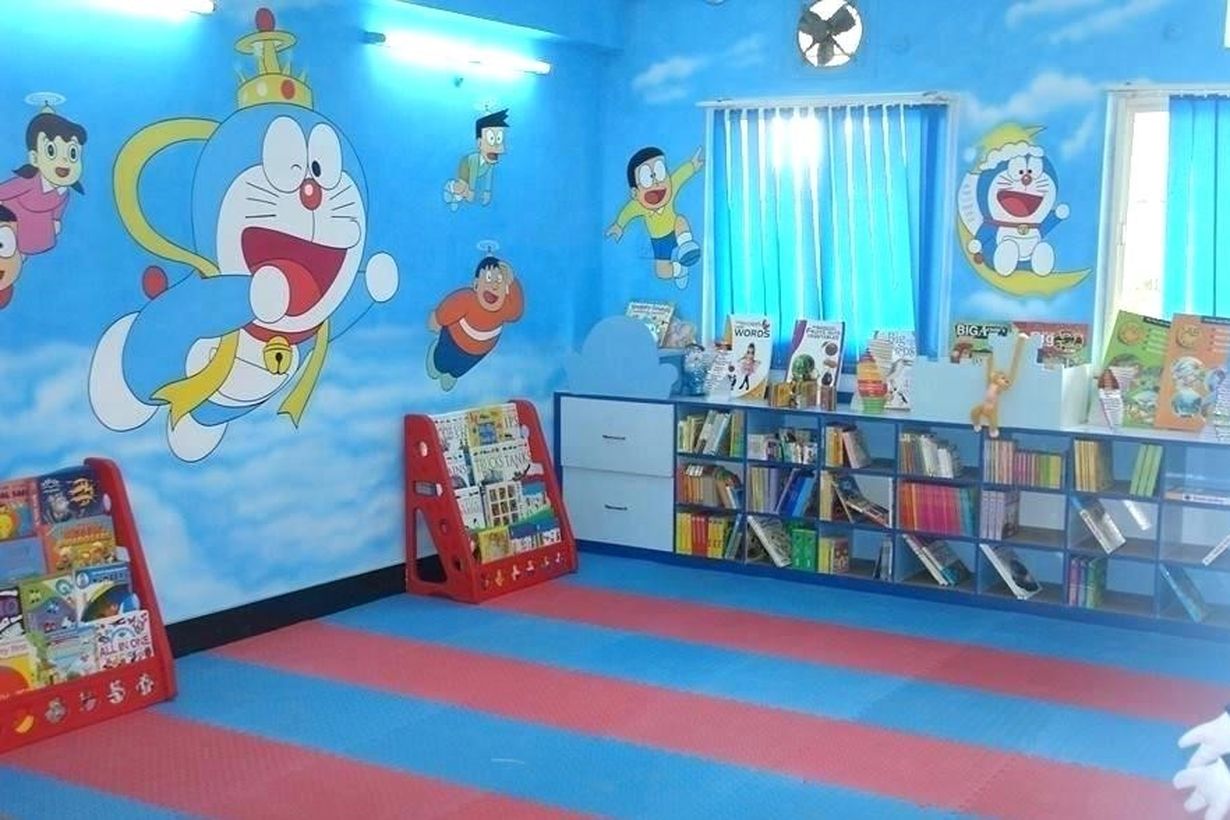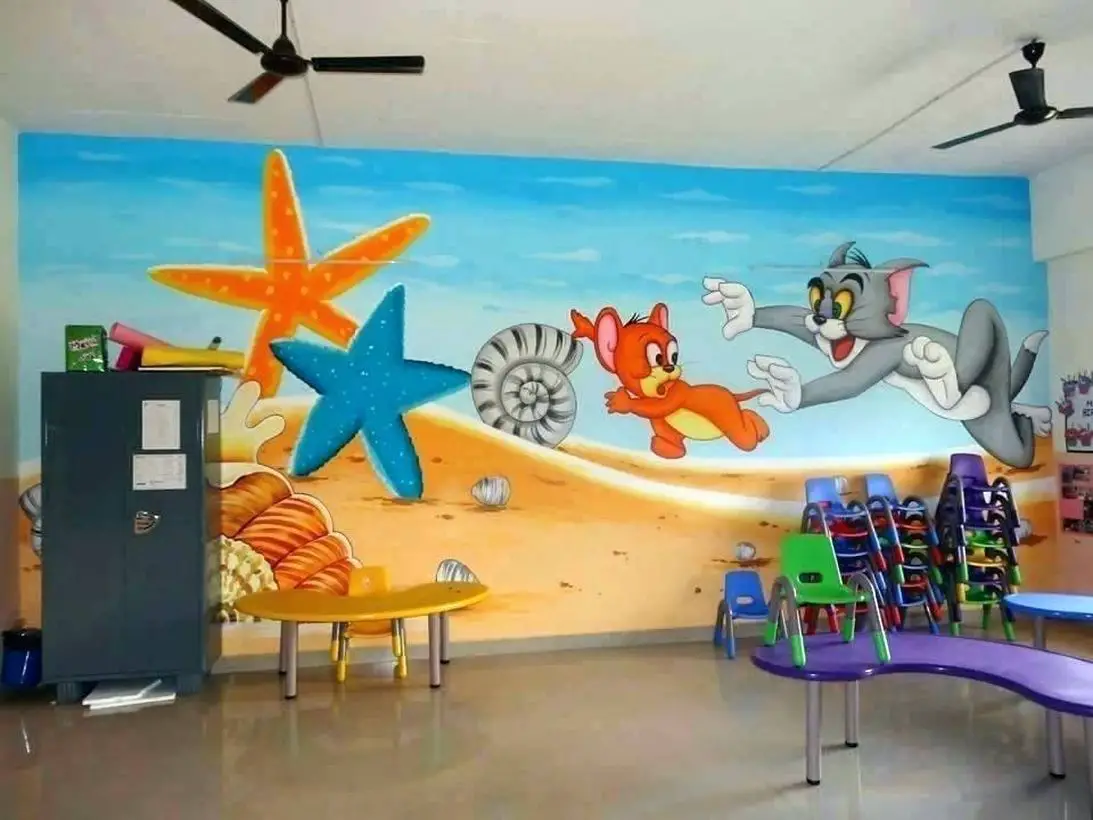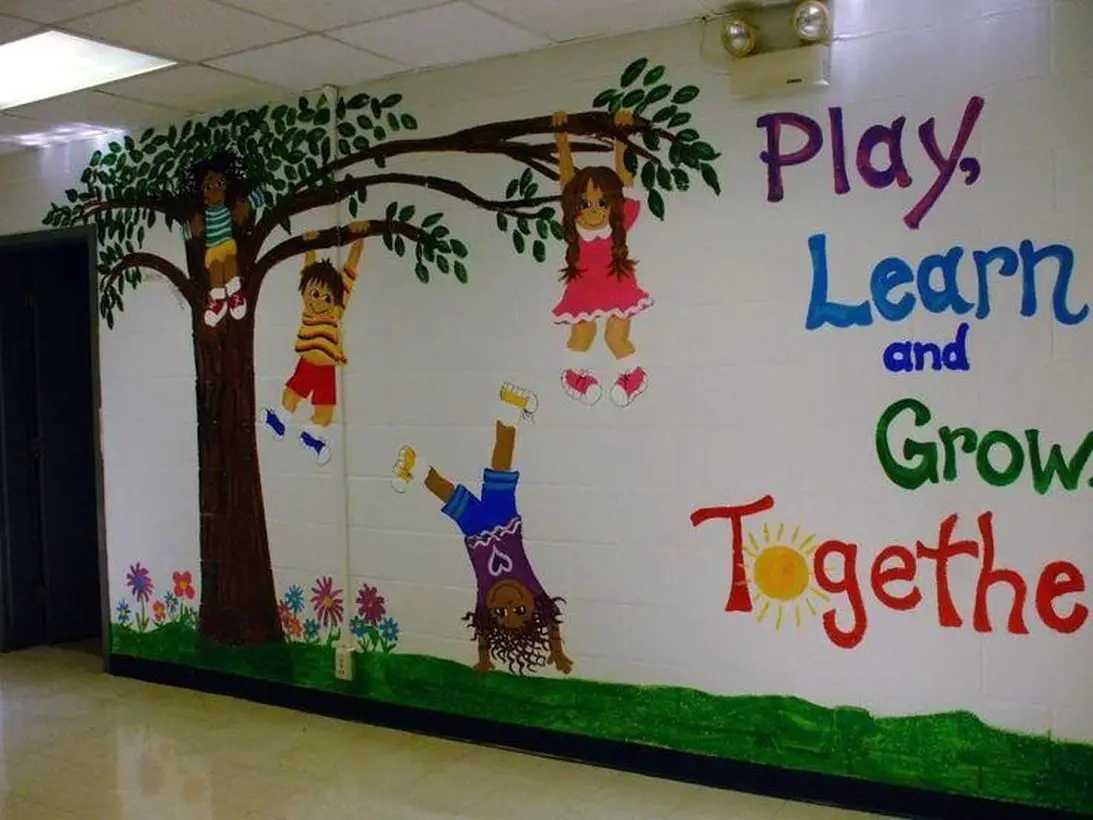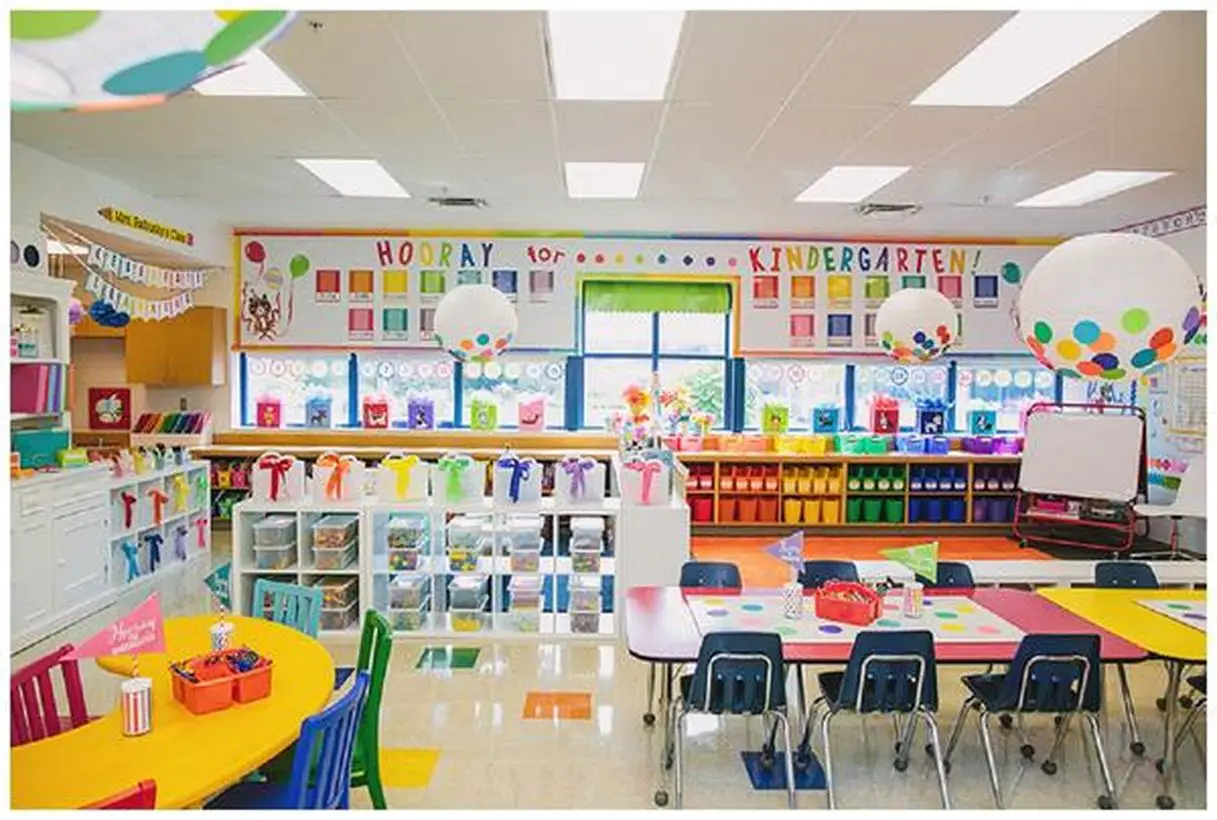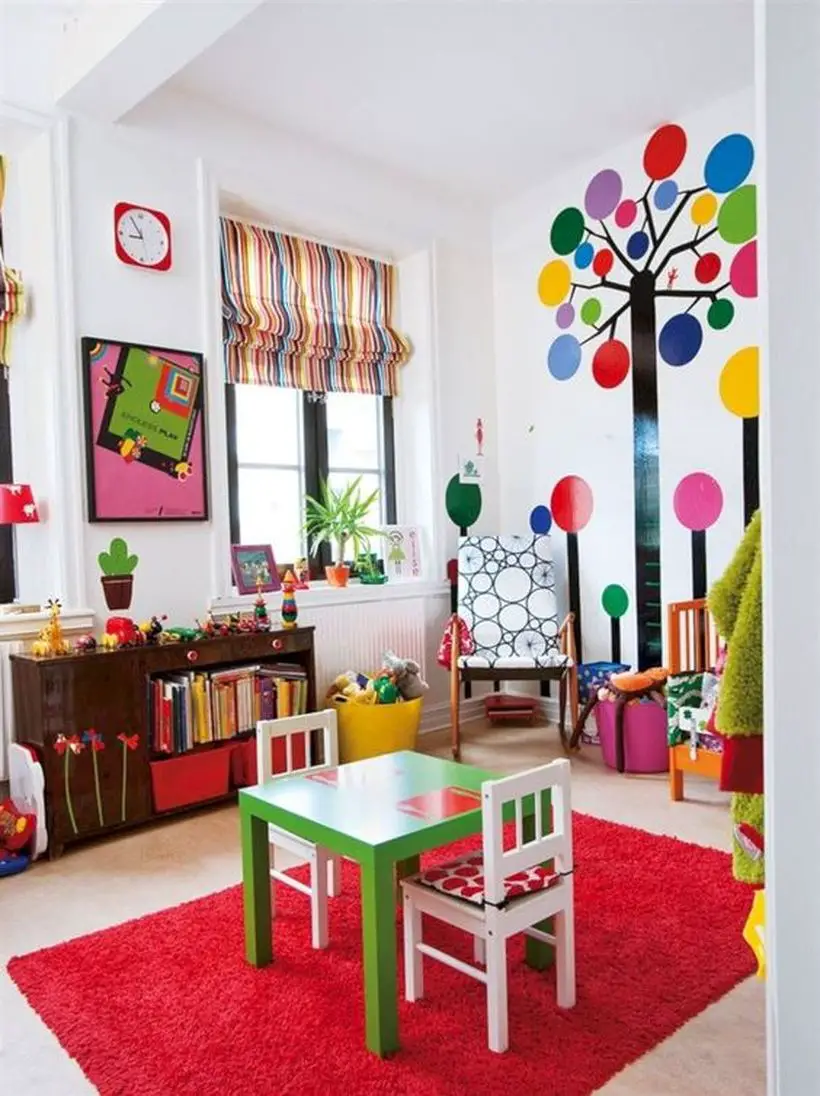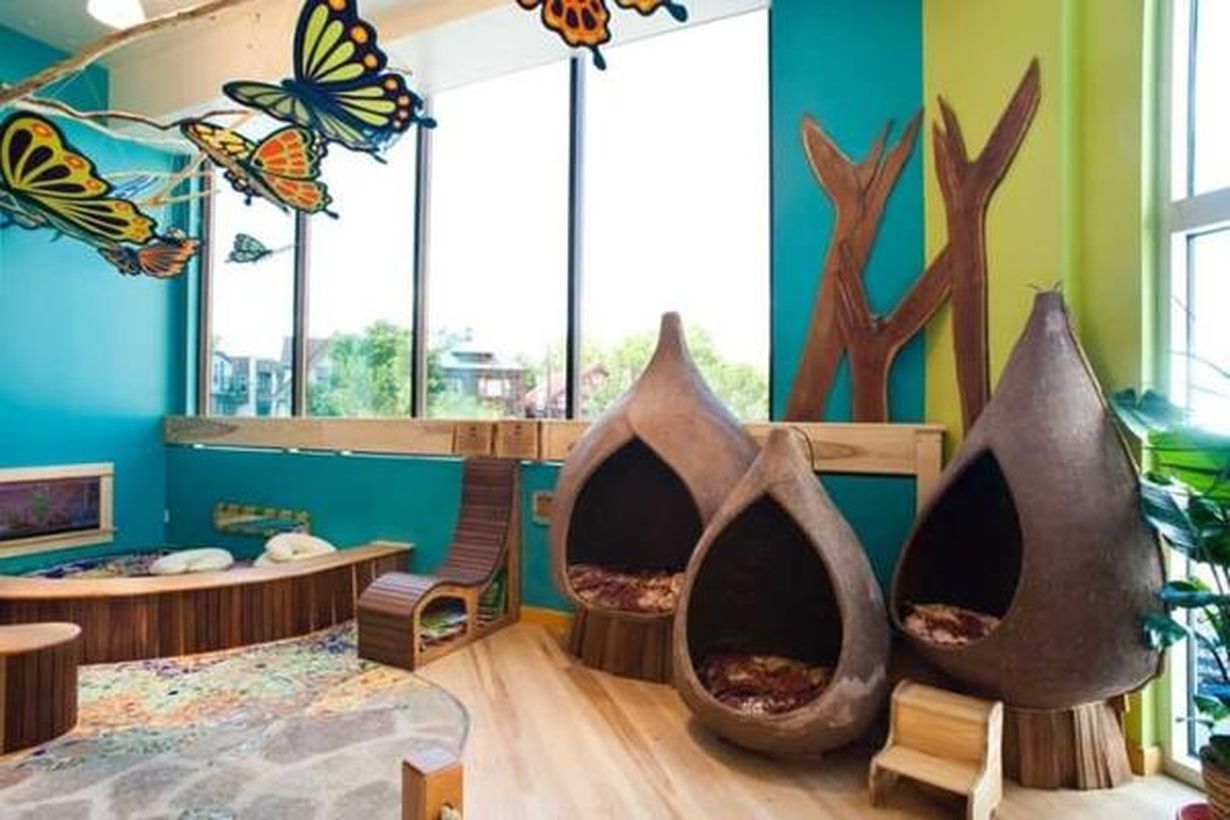 Ceiling Decoration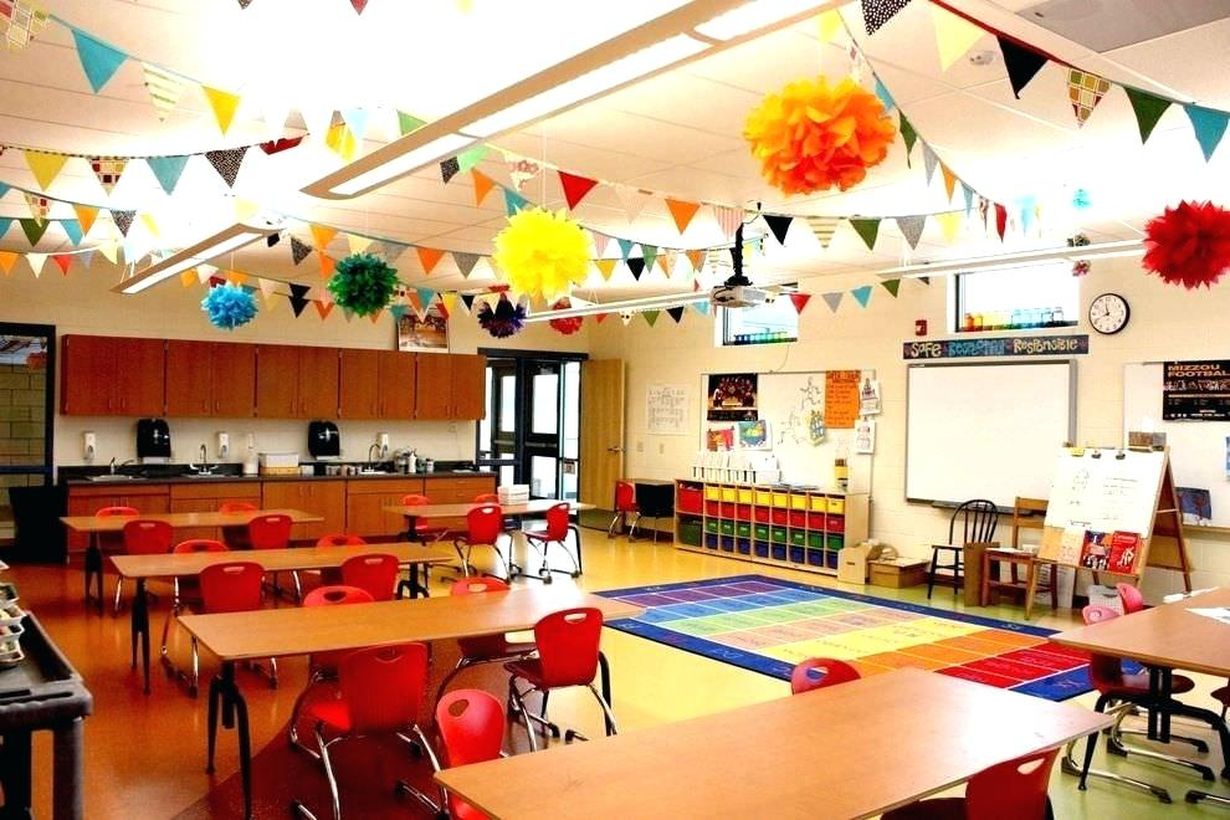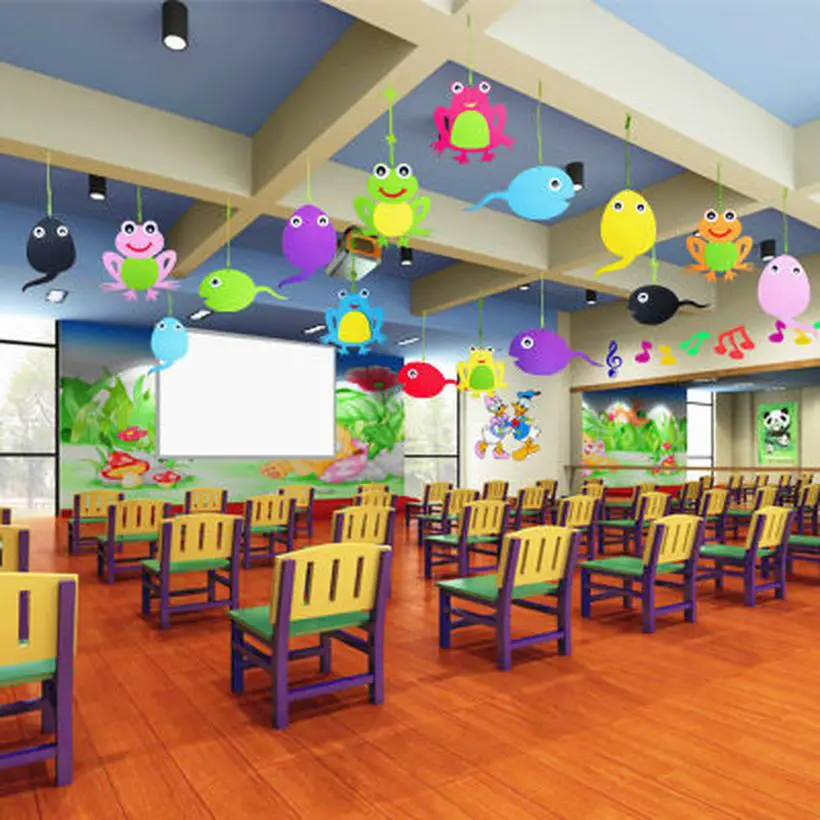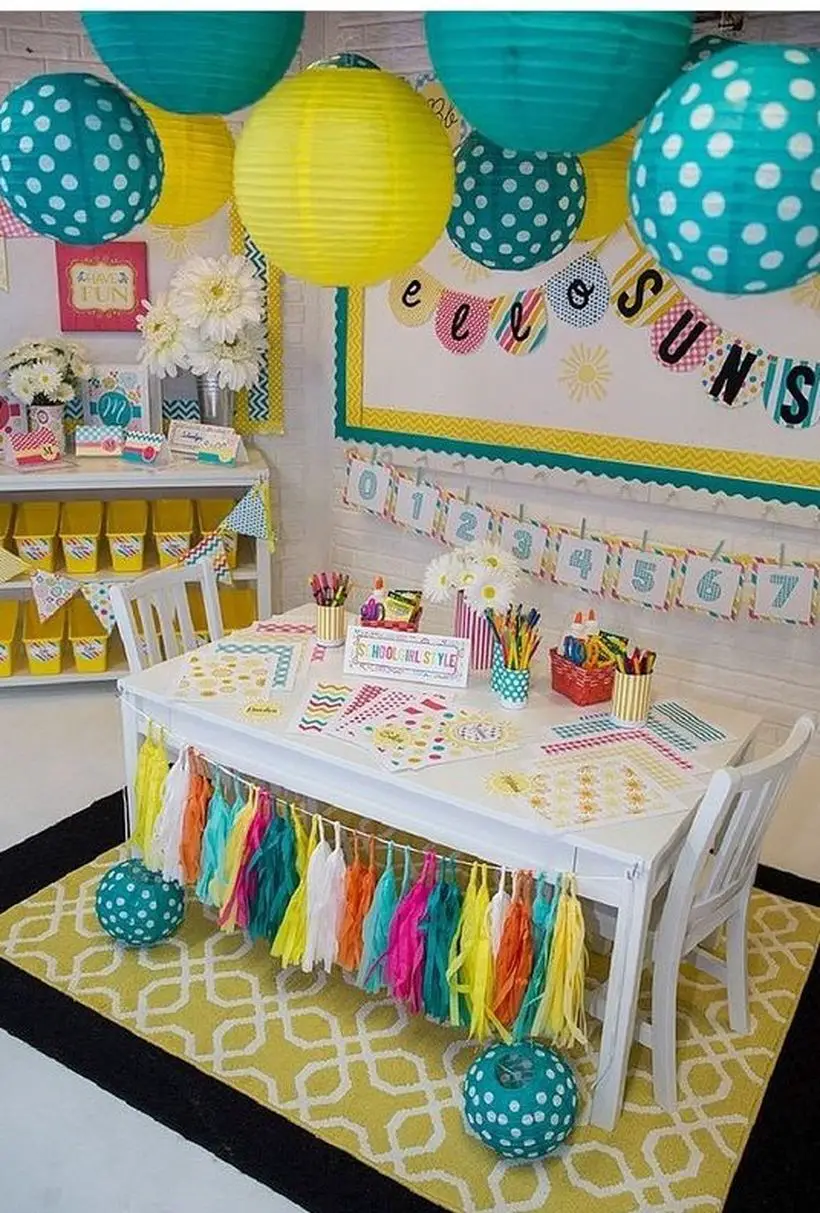 Classroom Storage