Upgrading your bathroom storage spaces is a quick way to improve the room. Even if your bathroom looks old and dated, creative DIY bathroom storage spaces will give it a personality. Here are several great ideas to improve the storage spaces in a new bathroom.

1. Vertical Laundry Basket Arrangements
Laundry baskets are popular solutions for bathroom storage spaces. Usually, you just stack them under the vanity table or on the corner. Improvise by gluing or nailing laundry baskets in a vertical arrangement. Use them to store rolled towels and bathroom supply bottles.

2. Upgraded Medical Cabinet
A bathroom storage idea can be as simple as the upgraded medical cabinet. If your old bathroom has an outdated, dingy medical cabinet, repaint the exterior or replace the hardware features. Stick contact paper with bright patterns inside the cabinet. The paper makes the interior look better.

3. Sink-fit Storage Shelves
Use the empty area under the sink to install sink-fit storage shelves. They consist of collapsible frames that you can adjust under the sink. They serve as simple bathroom shelves to store supplies, toilet paper, hairdryer, and other bathroom-related tools. To cover the shelves from the view, install floor cabinet doors in front of them.

4. Recess Wall Shelves
Make a hole near your shower or bathtub to create recess wall shelves. They can be simple holes, but you can add shelves inside them to store private bathroom supplies. Cover the inside of the recess shelves with ornamental tiles to create unique accents in the bathroom.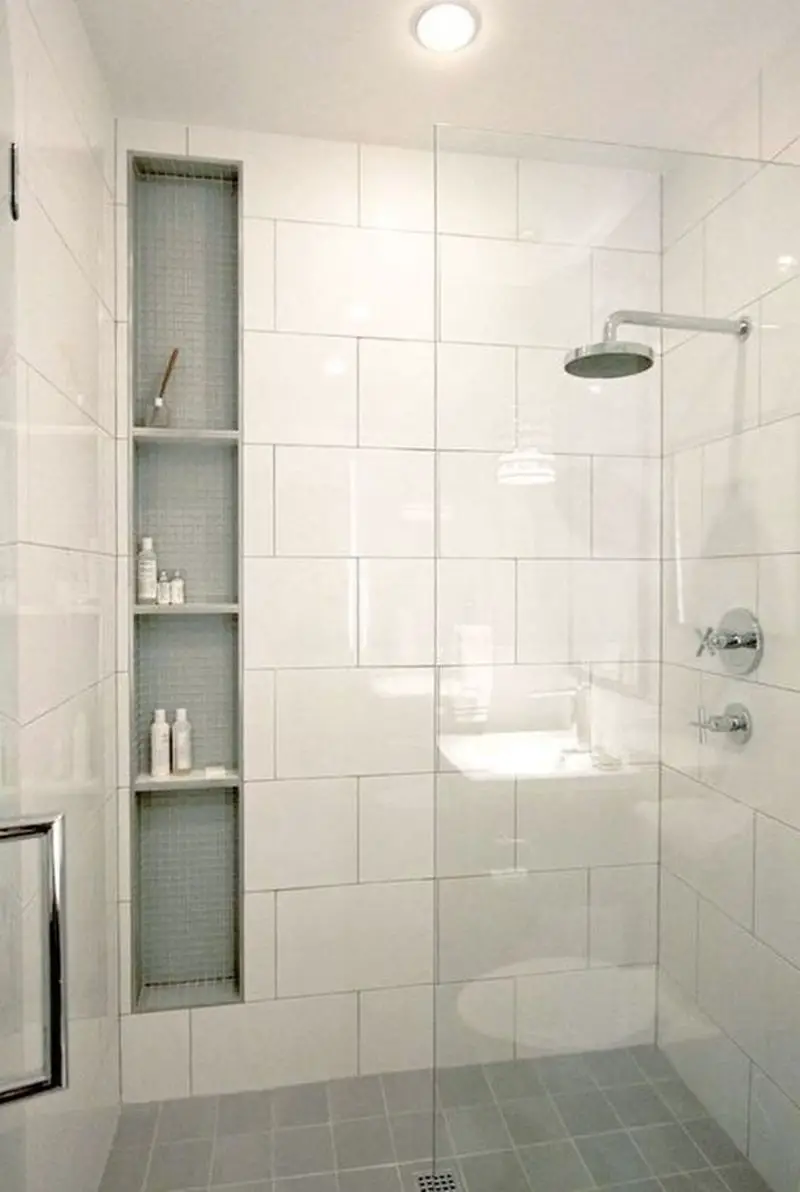 5. Hanging Wall Wire Baskets
Hang several wire baskets on the wall using nails and ropes or twines. The baskets contain bathroom supplies and some ornamental elements, like rolled towels and potted plants. They look charming in a farmhouse-style home.
Adding DIY bathroom storage spaces in an old bathroom gives you refreshed functionality. Consider the "attractiveness" of the storage materials and arrangements to create a look suitable for your personality.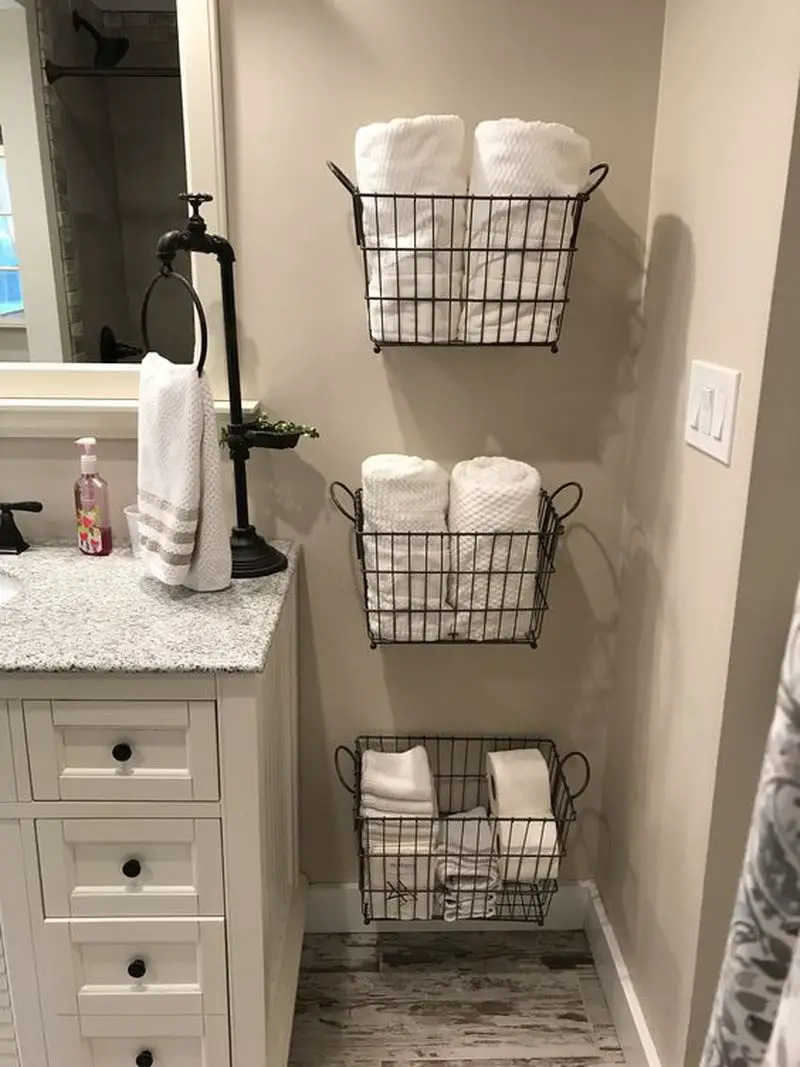 (Visited 3,786 times, 1 visits today)
Tags:
Simple DIY Ideas for Increasing Old Bathroom Storage
Last modified: October 7, 2021