Don't have money to buy a new bathroom vanity? Use a little creativity to repurpose different materials or furniture. A good vanity must have a space for a sink, a functional area, and some storage spaces. You can get all these things by repurposing new materials.

Here are five ideas people have tried for a new, creative vanity.

1. Sewing Table Vanity
If you no longer use that antique sewing machine from your grandmother, turn the table into a vanity. The size is ideal for a one-person vanity table. You can place a bowl sink and long-necked metal faucet on top. Place the sewing machine underneath to add personality.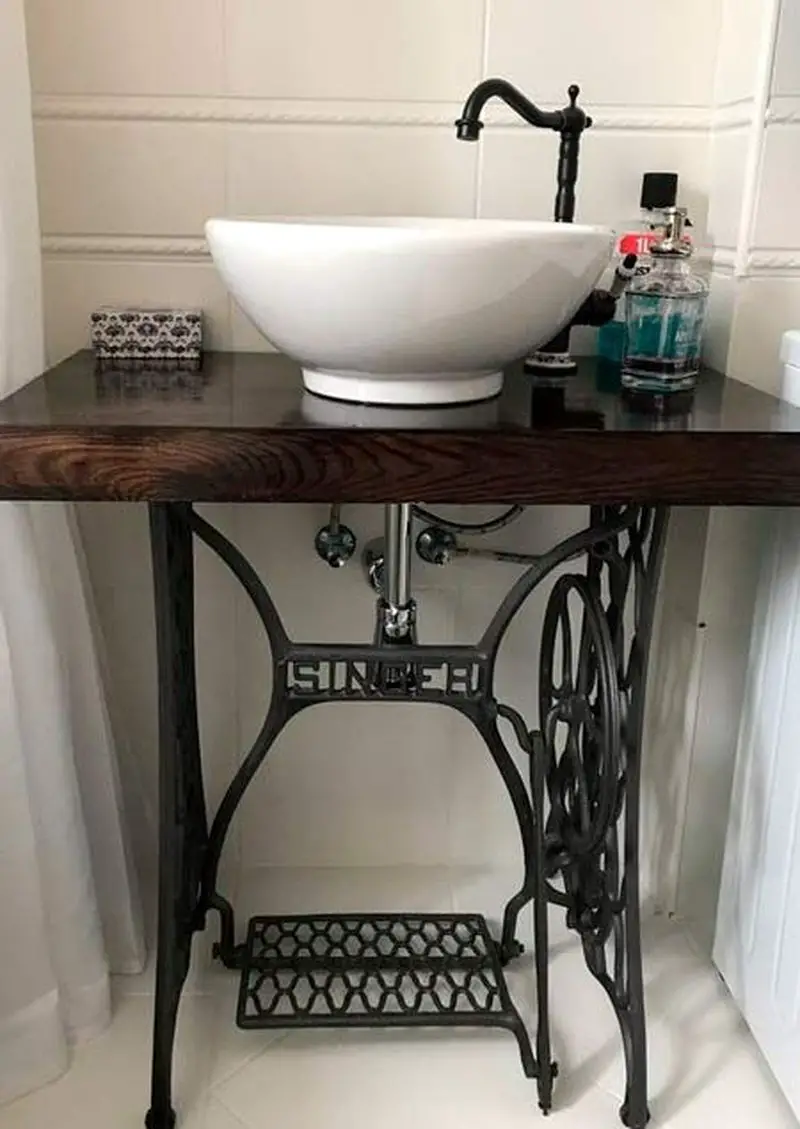 2. Old Bike Vanity
An unusual object can be a good repurposed bathroom vanity material. An old bike, for example, is a great vanity table for one person. You can place a plank to place the sink on top of the bike. Place the bike in the corner and secure it against the wall. You can place a little basket next to the sink for towels.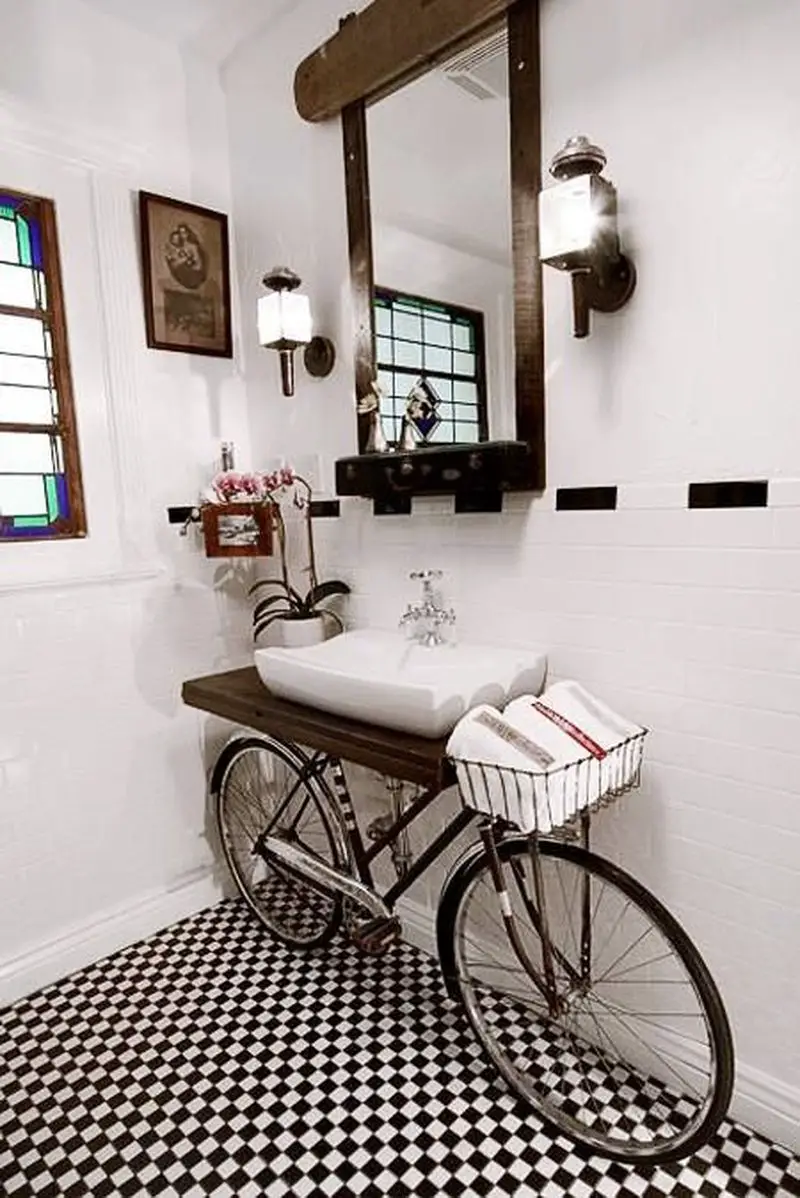 3. Filing Cabinet Vanity
Filing cabinets are becoming less important in this paperless age. You can turn a low cabinet into a vanity table. Add a marble or terrazzo countertop to install the sink. A long cabinet is big enough to install twin sinks, perfect for a couple's bathroom.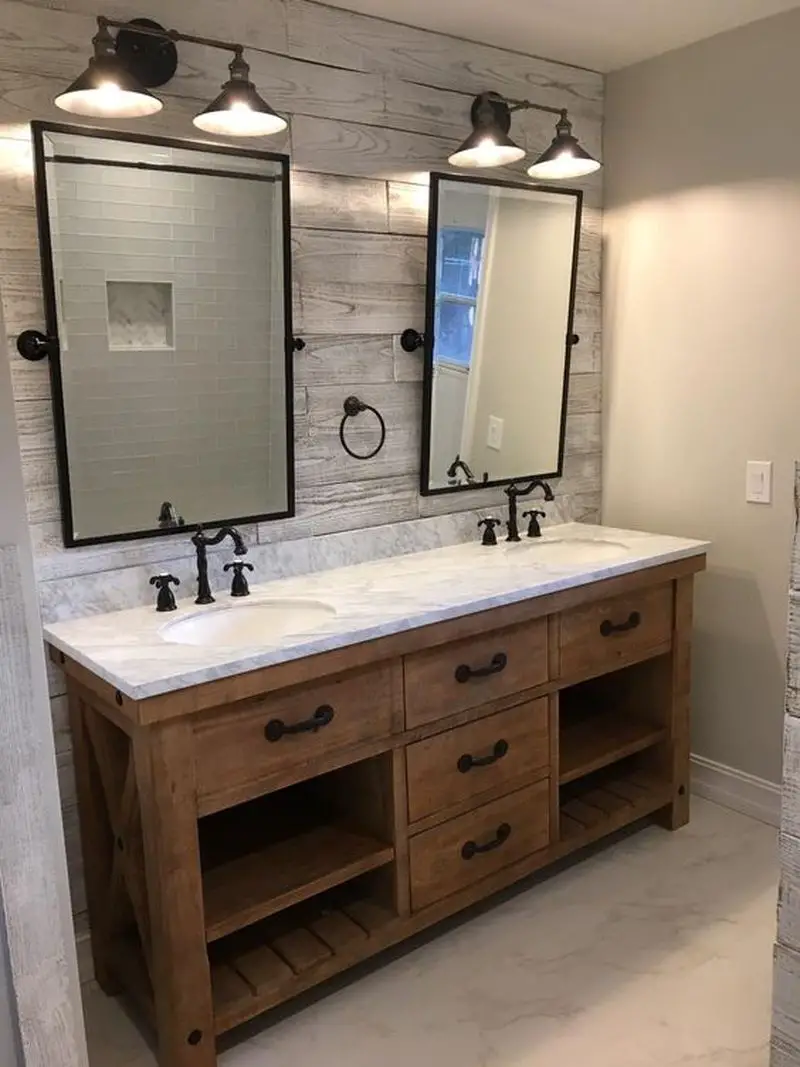 4. Barrel Vanity
A wooden barrel has become a popular repurposed bathroom vanity idea. If you live near wineries, you can easily find an old barrel to coat and repurpose. You can also use a regular metal barrel from construction sites. A metal barrel is great to add a little industrial touch to the bathroom.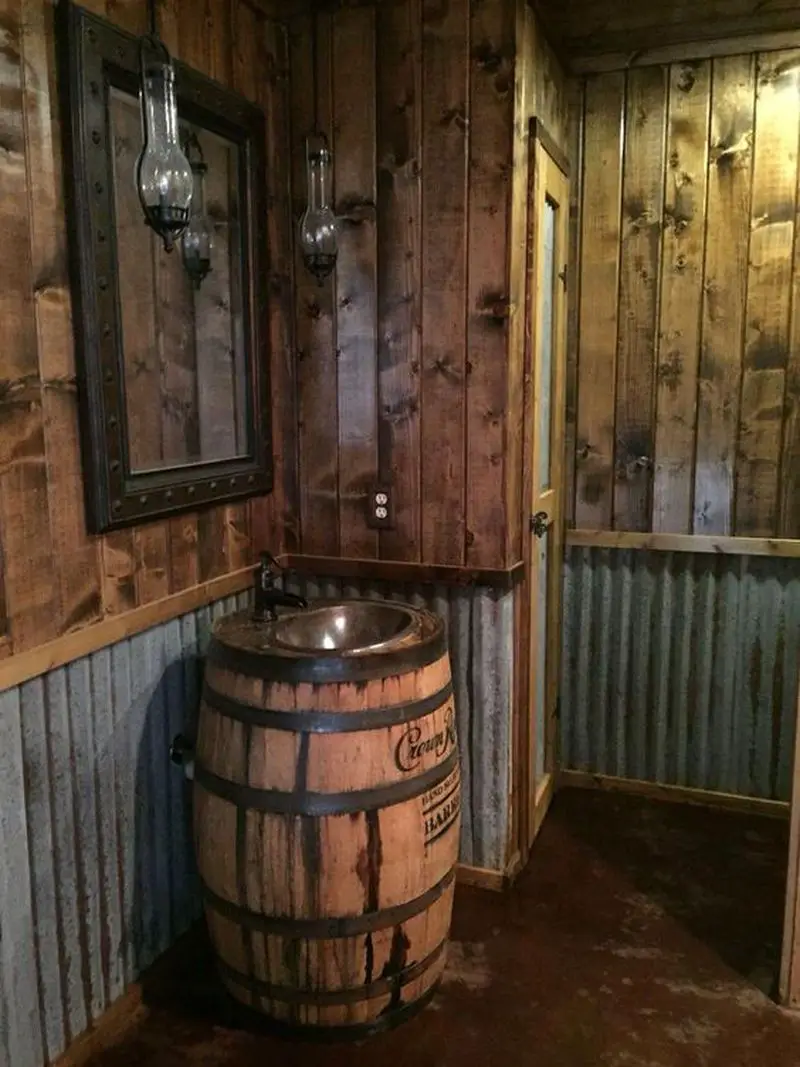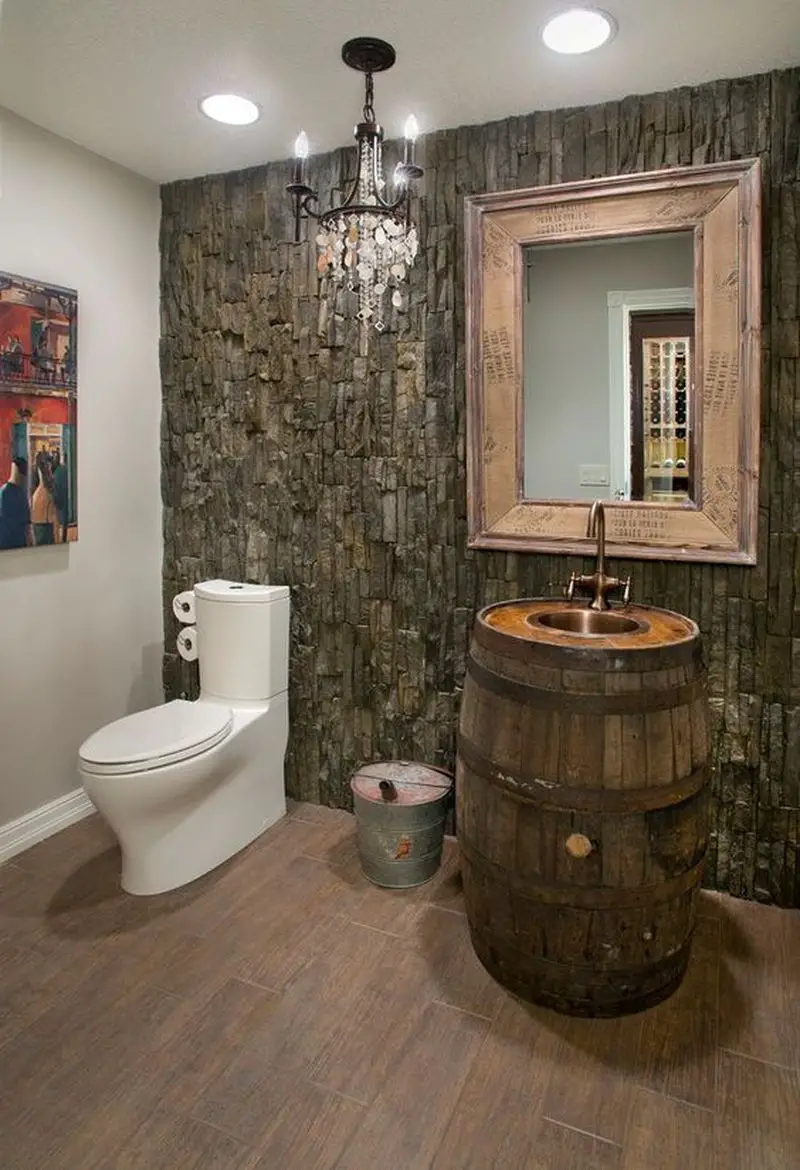 5. Old Table Vanity
Have an old table you no longer use? Turn it into a new vanity. You can leave the old-age characteristics to add a personality to the vanity. You can also repaint it to match the bathroom décor. It can be an end table, bedside table, or an old dining table cut in half.

A bathroom vanity does not have to be new construction. Turn any material with a decent surface area into a creative vanity.

(Visited 457 times, 1 visits today)
Tags:
Creative Bathroom Vanity Ideas from Reused Materials
Last modified: October 29, 2021