Is your kid's birthday approaching any time soon? Why not celebrate it at your back or front yard? You can decorate the bash yourself. If you need some help with outdoor decorations for yard, hopefully, these fun ideas will help you. Enjoy!
Extra Large Alphabet Letters Yard Greeting
Because it is your children's birthday, surprise them with 18″ tall tie-dye happy-birthday yard greeting. Each letter has a stake so you can simply plug them into your grassy lawn. These pieces are very affordable. They are made of plastics, so you don't have to worry even when it's raining.
Fancy Hanging Paper Garland
The outdoor party will not complete without these famous and fancy items. The triangle pennant banner comes in various options; you can select plain pastel, stripes, to floral. To make the garland look super amazing, you can combine them with string lights even if it is an afternoon party.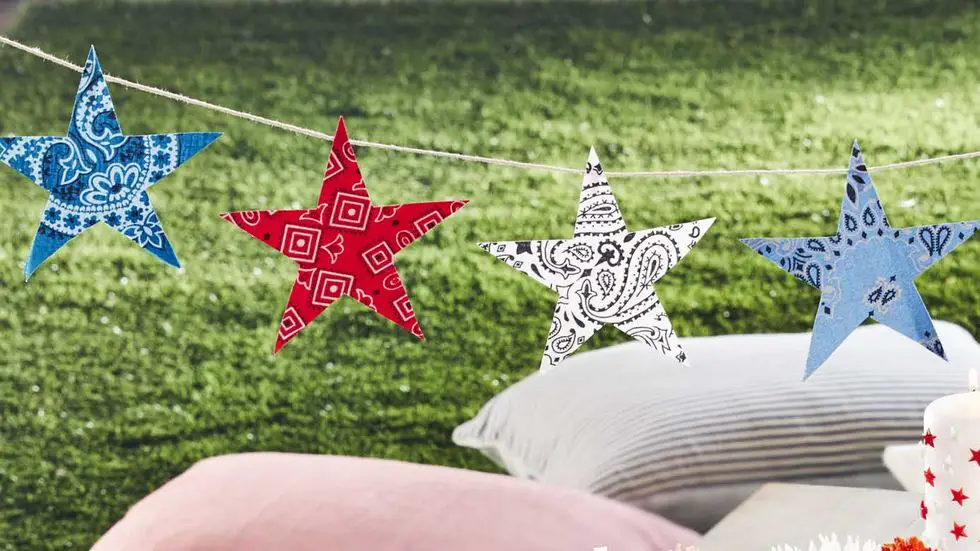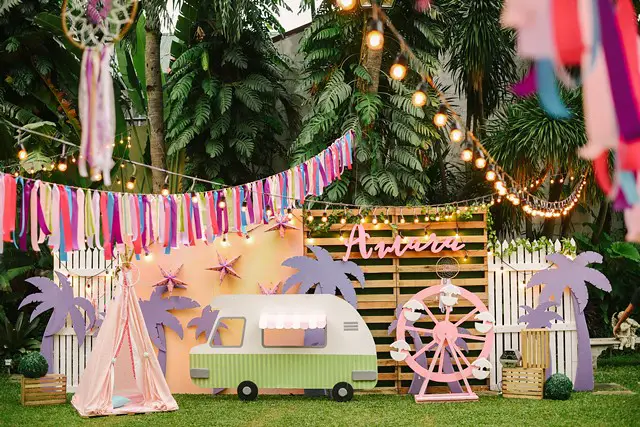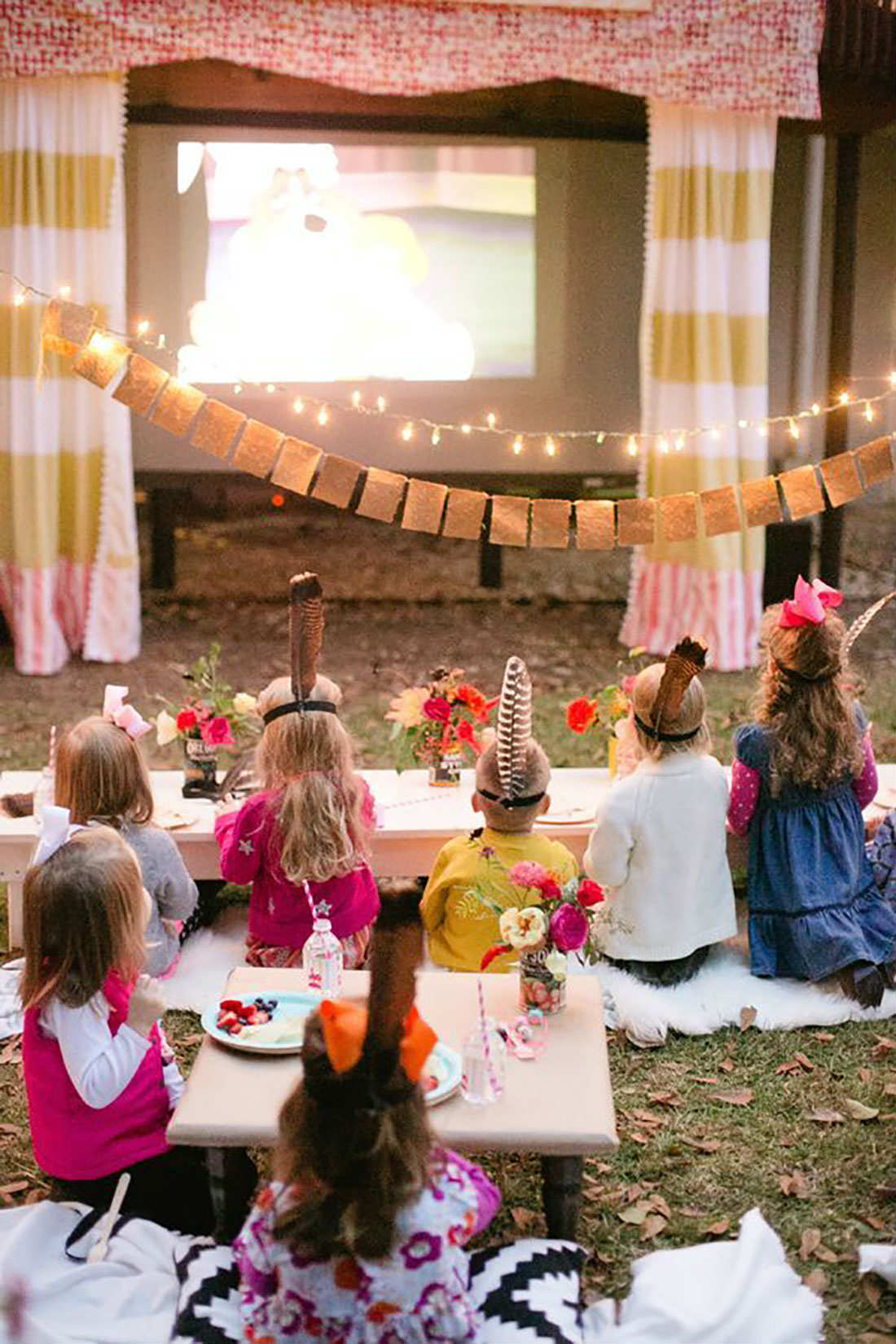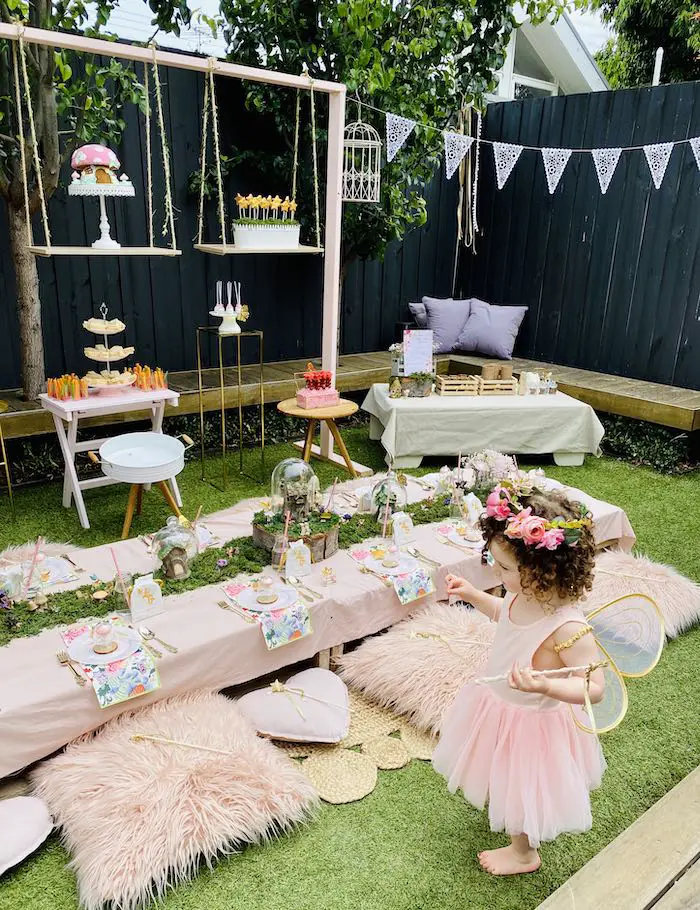 Lively Photo Booth
Capture the memories, even for your guests. Prepare a fun photo booth to make your guests more excited about the party. You can create yourself by hanging old photo, window, or mirror frames and paint them in cheerful colors. Add also tissue paper tassel garland in colorful combination.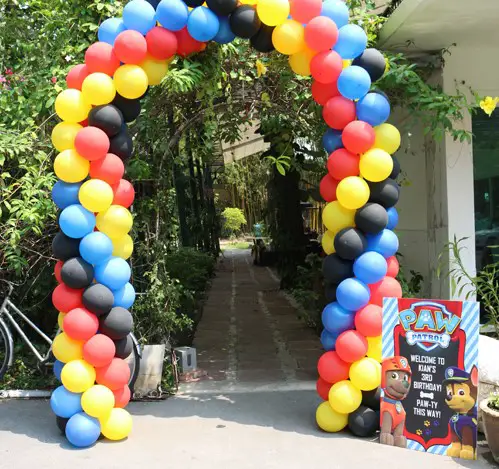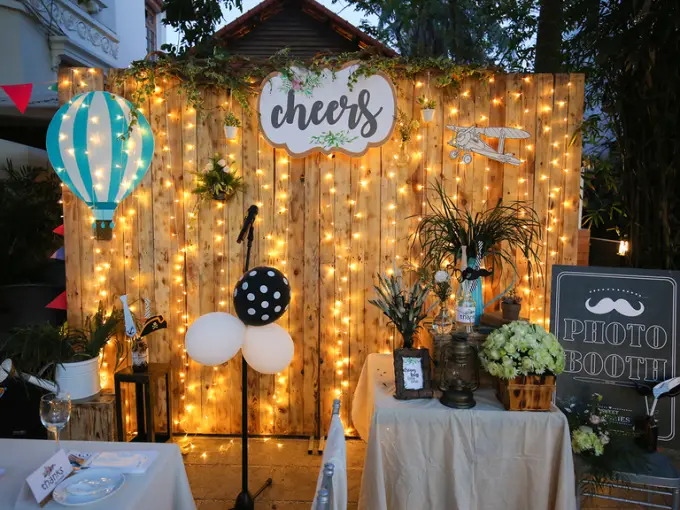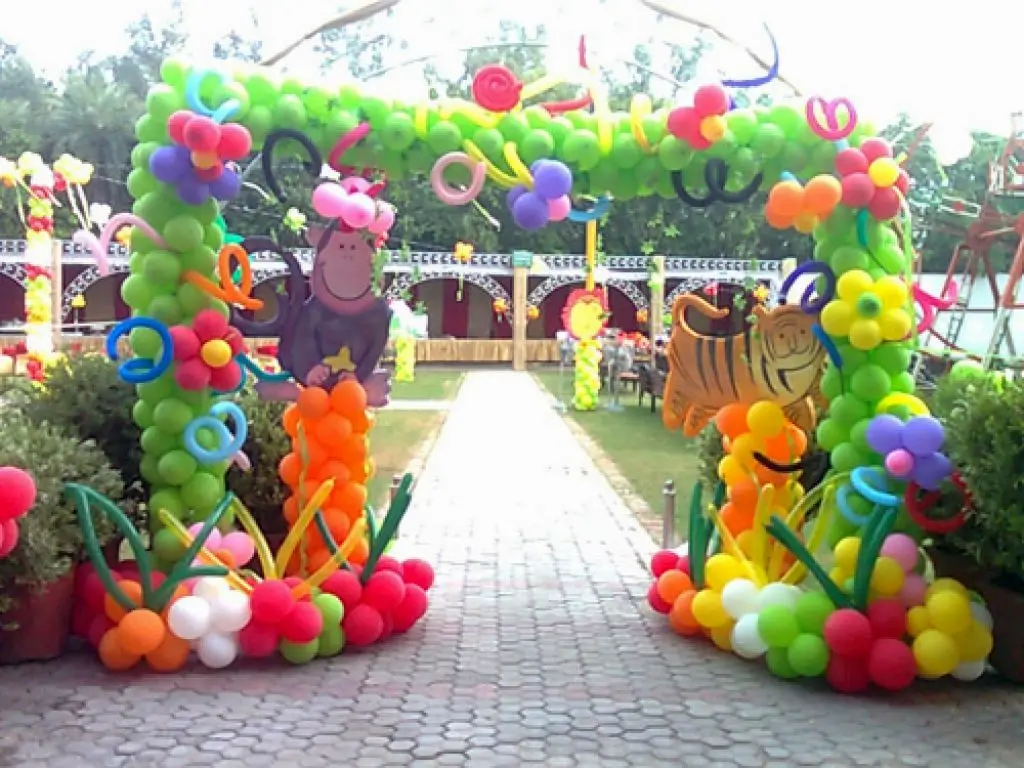 Brightly Colored Balloon
There is no kids' birthday party without a balloon. Therefore, there is no way you can skip these loveable ideas. You can arrange your pretty balloon into a stunning arch, a nice addition for the meal tables, or along the entrance's pathway. Once the party ends, you can give those pretty balloons to your kids' friends.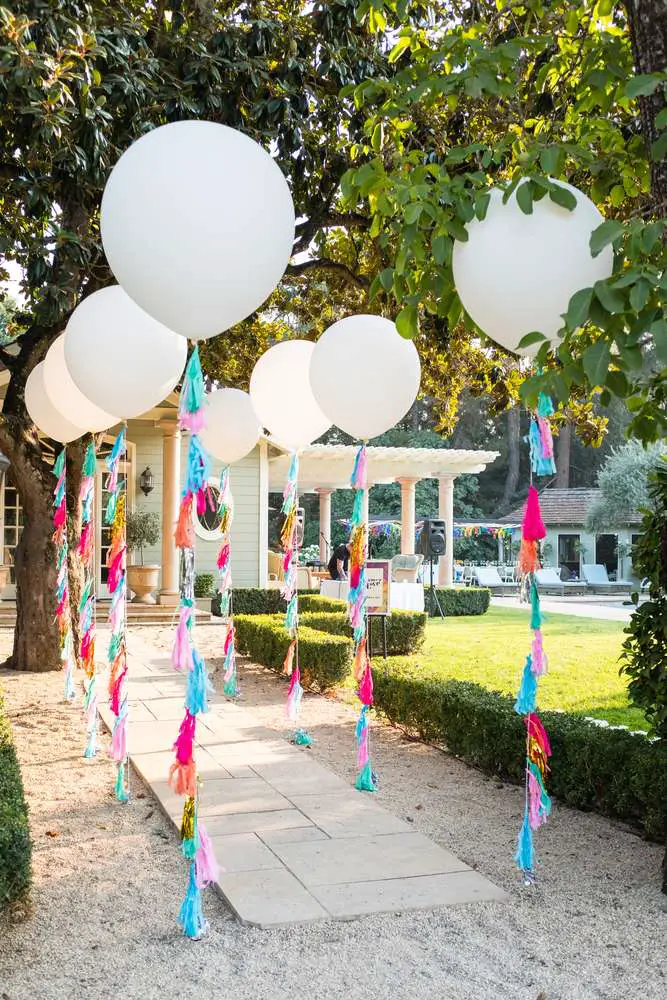 Pinata
The Best way to end your kids' party celebration is by hitting piñata and quickly snatching the hidden candies. Nowadays, piñata comes in lots of designs to offer, from Mexican Llama, unicorn, softball, T Rex, to even a racing car. You can let your kids choose on their own.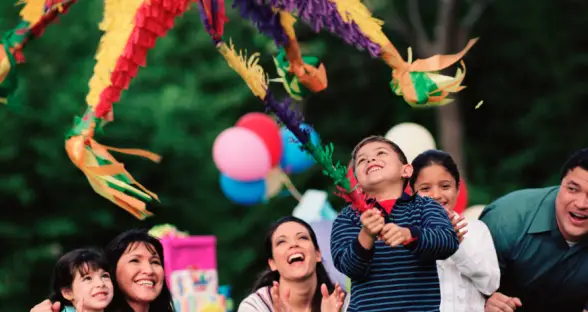 With those five ideas of kids' garden parties' outdoor decorations for yard, your get-together will be even more colorful and merrier. To perfect the pretty ornaments above, play some fun games with all the little ladies and gentlemen.
(Visited 394 times, 1 visits today)
Tags:
outdoor decorations for yard
Last modified: September 28, 2020