Improving your outdoor living space is extremely important to defeat stress. Whether you choose gardening or other outdoor activities, "playing" outside is certainly so refreshing and healthy. Therefore, in this section, we feel compelled to share some budget, charming water garden ideas for you to try.
Transform a Used Wine Barrel into a Beautiful Mini Pond
Bring a rustic touch to your patio or yard by creating a mini pond made of a used wine barrel. You can purchase wine barrels in thrift stores. Then, cut it in the size of your choice. Finally, turn it into a mini pond by adding some beautiful water plants and decorative stones.
Turn Your Old Ceramic Bowl into a Water Garden
Repurposing your old ceramic bowl into a gorgeous tabletop water garden. For this DIY water garden project, use rocks in various sizes so that you can arrange them into a beautiful mini fountain base. As for the finishing touch, add some mini water plants to insert greenery there.
Use a Stock Tank to Make a Bigger Pond
If you have a large backyard, this water garden option will work perfectly for you. Simply transform a stock tank into a bigger pond. Then, you can add some plants, rocks, and fish. What's more, you can repaint the tank with your favorite colors.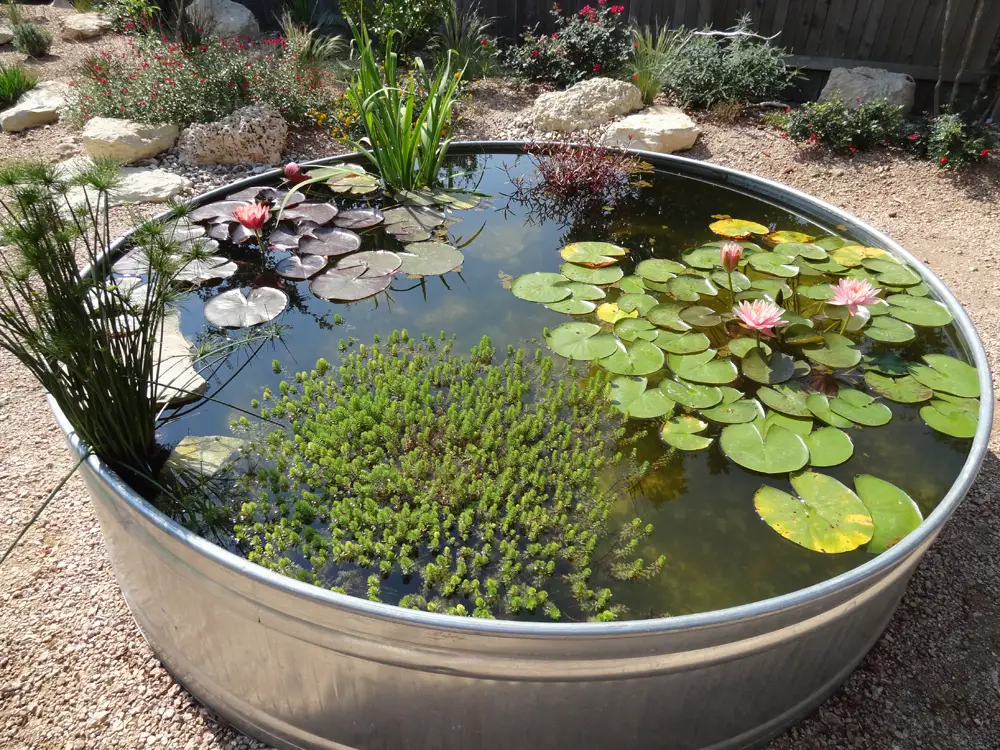 Revamp Your Old Metal Bucket into a Mini Water Fountain
Is there a worn metal bucket in your barn? If yes, turn it into a simple water fountain by adding stones and a mini fountain installation kit. Sure, sitting near this homemade water feature will bring a soothing and relaxed feeling due to the sound of water splashing released from it.
Change Your Old Glass Mug into a Cute Water Garden
If you set the table in the backyard, do not forget to put some water decoration there. For instance, you can change your old glass into a water feature. Then, try arranging some mini plants/peat moss and rocks within it.
Add these water garden ideas into your bucket list and then try making one for adorning your yard or patio appearance.
(Visited 408 times, 1 visits today)
Tags:
garden planter
,
water garden
Last modified: September 21, 2022