Get a Dazzling Change with 26 Quick and Easy Bathroom Decorating Ideas
Wishing to make a different look for your bathroom? Forget about having an entire revamping project that may cost you a lot. Even with a small modification, a big difference can be made. To get a dazzling change, these are quick and easy bathroom decorating ideas ready to stun you.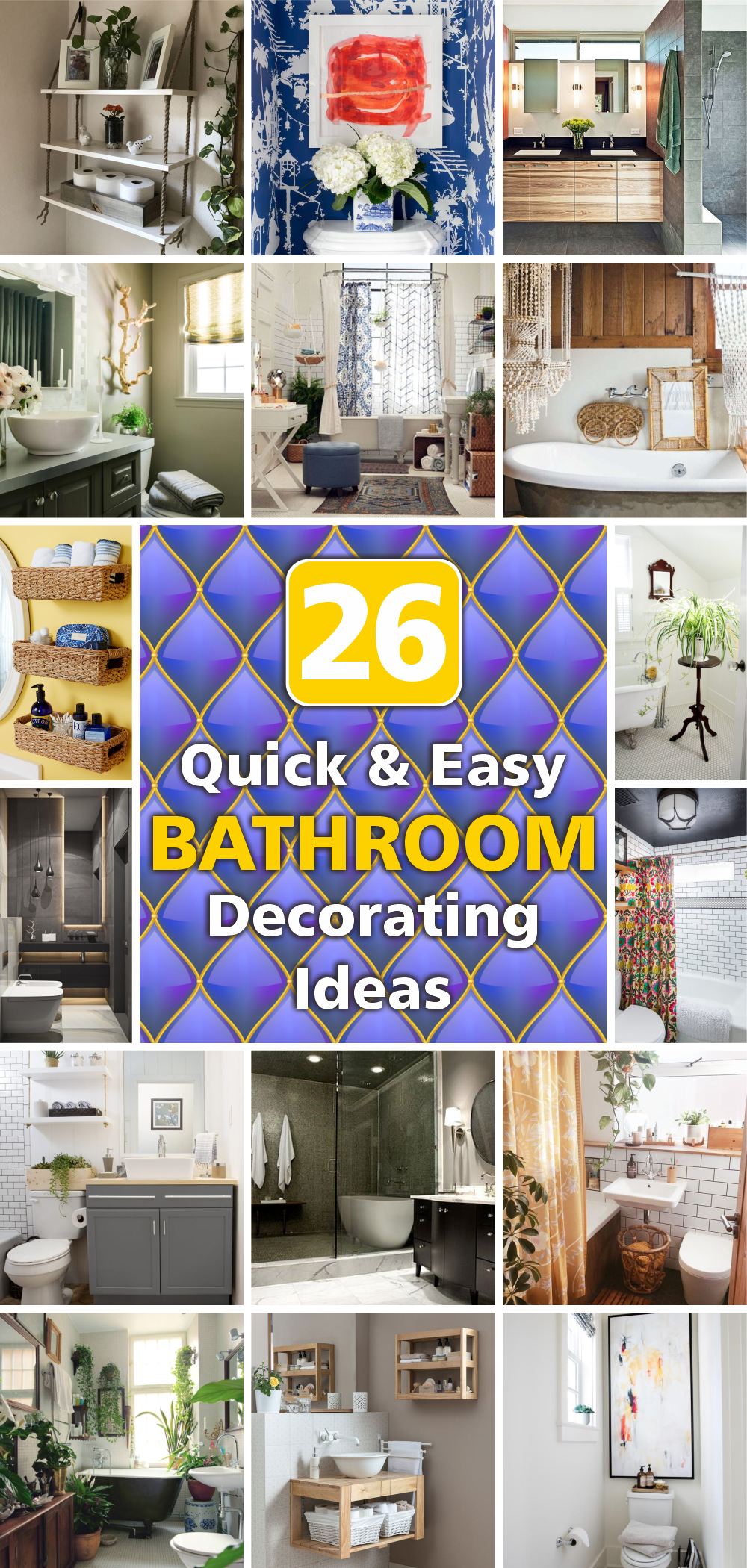 Mirrors
Yes, changing your looking glass is one of quick and easy bathroom decorating ideas that can contribute to a great upgrade. Purchase something more glamorous or expensive-looking this time, so your toilet mirror stands out in the room. You can also go with something edgy and unique.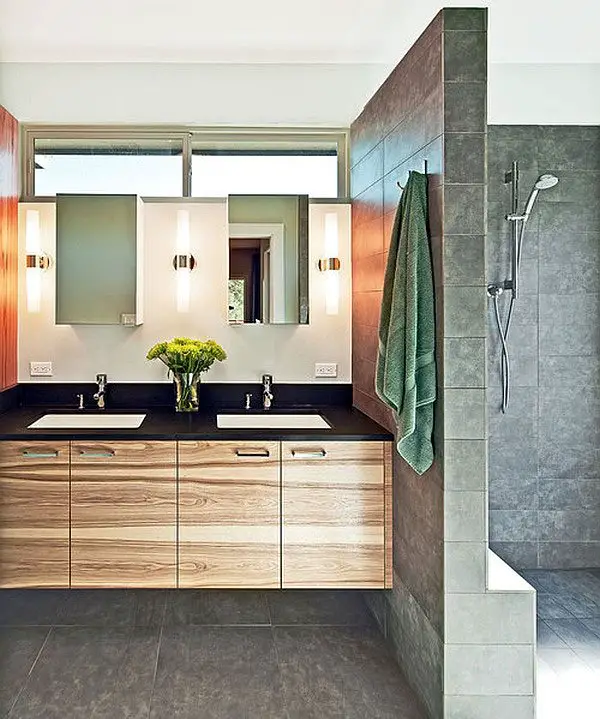 Make your bathroom look stand out by adding a simple frameless mirror design. This frameless mirror is suitable to create a smooth look. Add wall lights to complete the decor. Frameless mirror from cocodsgn.
If you have a bathroom using a mirror, it will give the impression of a wider space. You can choose a round mirror to save more space. Round mirror from cocodsgn.
To add an extra look to your bathroom, using around the double mirror is a great idea to make it look simple but still attractive. Round double mirrors from cocodsgn.
You can add LED lights behind the mirror to create a more sophisticated look. It can make your bathroom look modern and beautiful. LED lights behind the mirror from cocodsgn.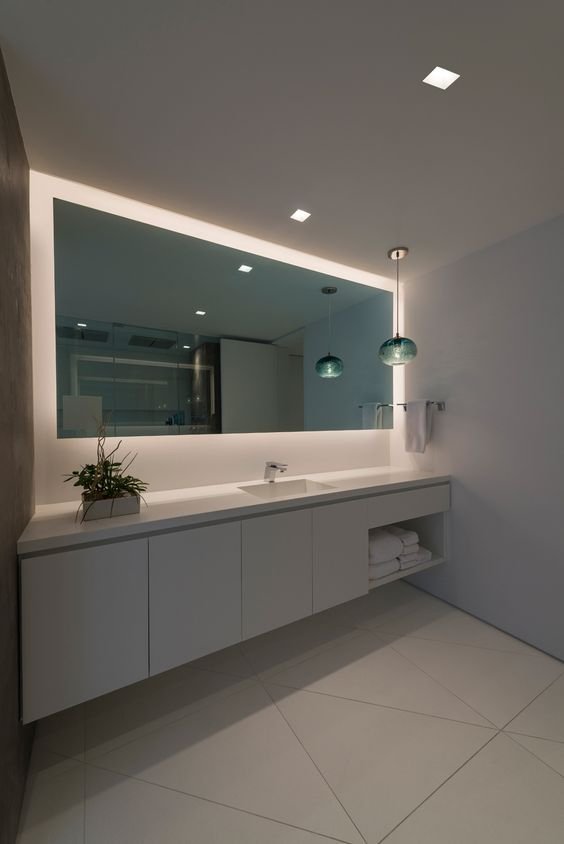 Choose a horizontal frameless mirror to complement your tiny bathroom so that it will give the impression of a wider space well. It will also give your small bathroom a modern feel. Horizontal frameless mirror from cocodsgn.
If you have a bathroom using a mirror will give the impression of a wider space. You can choose a horizontal mirror so that it saves more space. Horizontal mirror with lighting from cocodsgn.
Shelves
Shelves help you stay organized, and they are also quite noticeable among other stuff in your restroom. Therefore, opt for shelves that will complement the small space. You can place contemporary shelves with geometric shapes and lines or some rustic wall-mounted shelves that are both practical and aesthetic.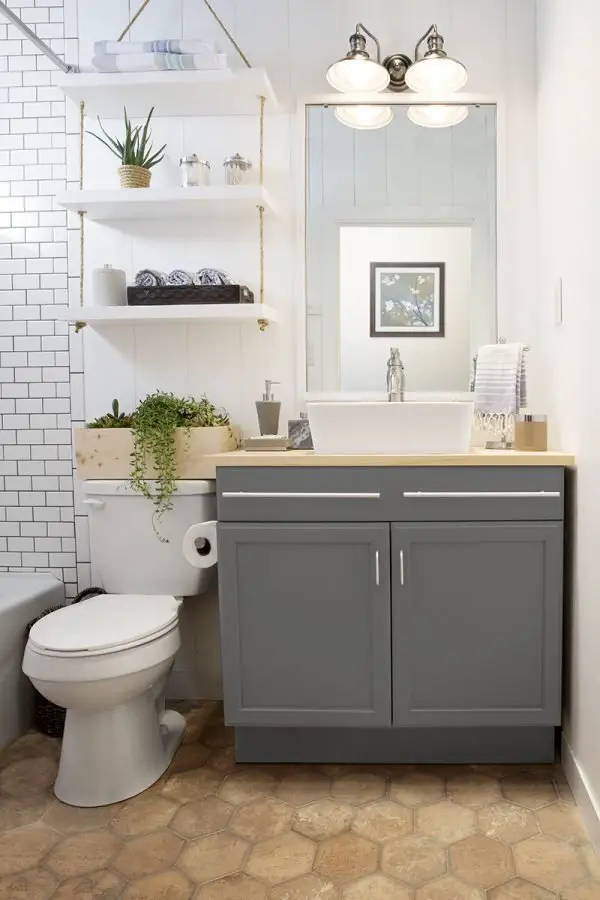 You can arrange your wooden shelves vertically by taking advantage of the corner of your bathroom. You can choose wooden pallets and straps to make it look sturdy and durable. Wooden shelves vertically from littlepieceofme.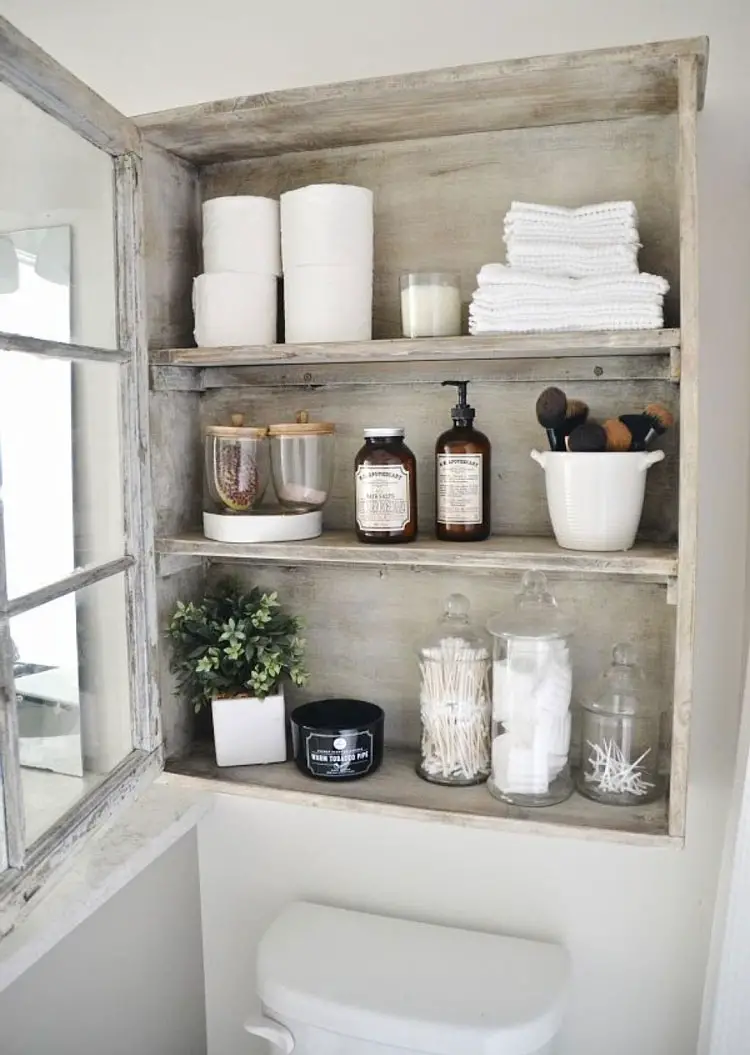 Complete your small bathroom decor with shelves to organize your toiletries, towels, and ornaments. Install on top of the toilet so it is easy to reach. Wooden shelves from designideasguide.
The rustic bathroom with toiletry storage makes for an interesting look. You can put it on the bathroom wall so that the room does not fall apart. Wooden shelves from designideasguide.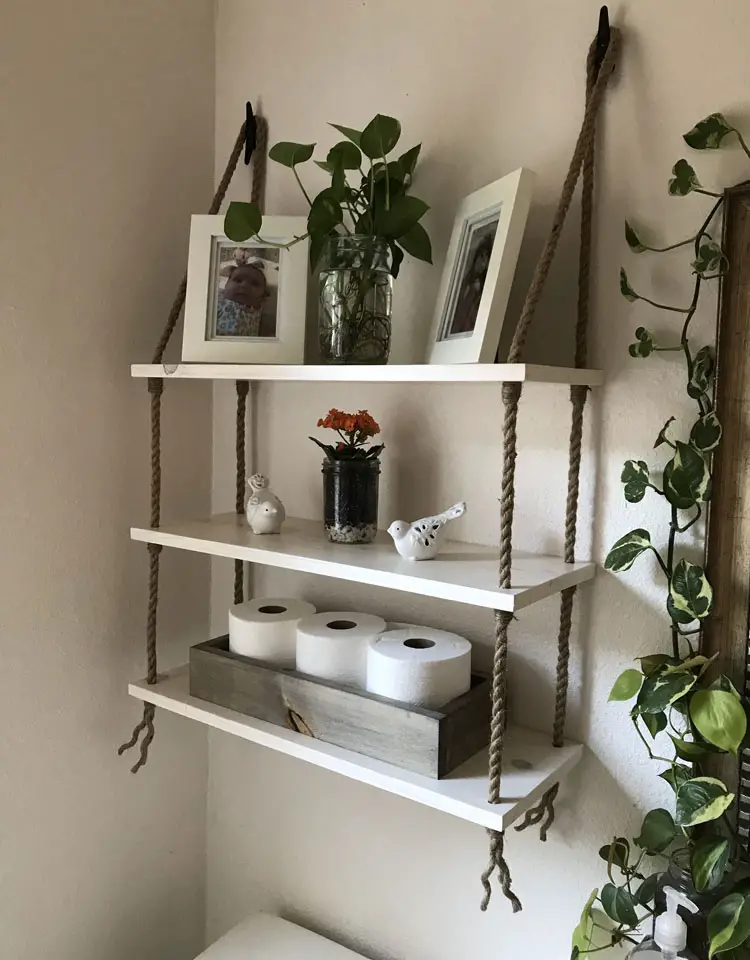 Placing wall-mounted shelves will make your bathroom tidy. Add a wooden pallet for storing toilet paper and a few other ornaments. Wall-mounted shelves from designideasguide.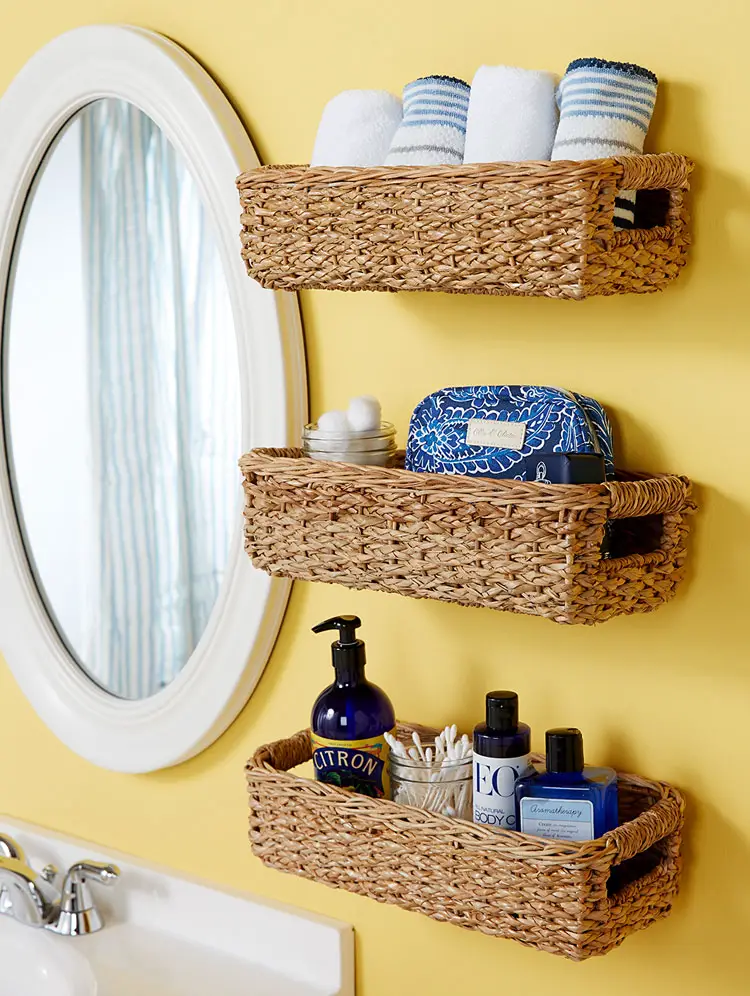 Using a basket vertical wall shelf is a suitable idea for you to try in the bathroom so that your bathroom looks neat. Basket vertical wall shelf from designideasguide.
Artworks Over the Toilet
Giving your bathroom an artistic value can be done in several ways; one of them is hanging wall art above your toilet. Large art prints are great choices. However, you can opt for something else like a unique rattan structure, 3D metallic wall art, or abstract metal plaque.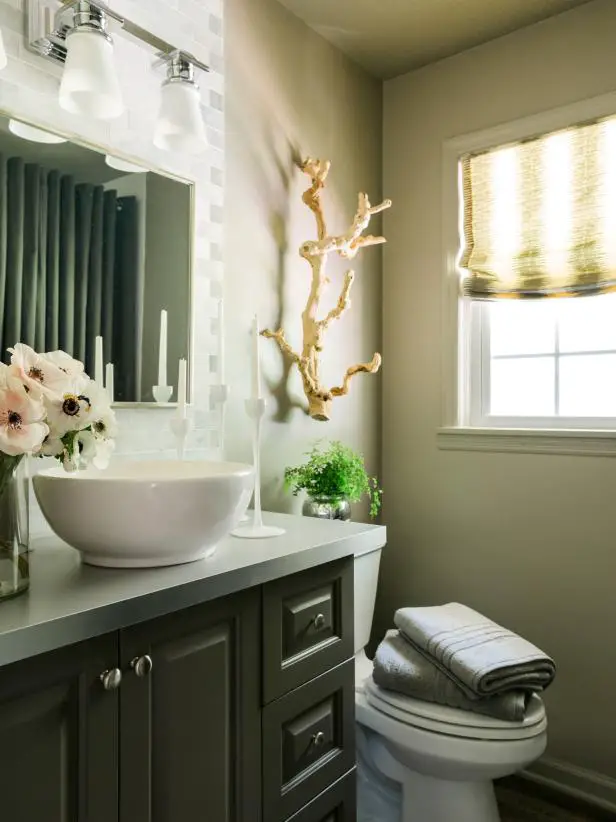 Adding artwork to the toilet wall will create a more unique bathroom impression. You can place 3D metal wall art accents to make the bathroom more lively. 3D metal wall art from hgtv.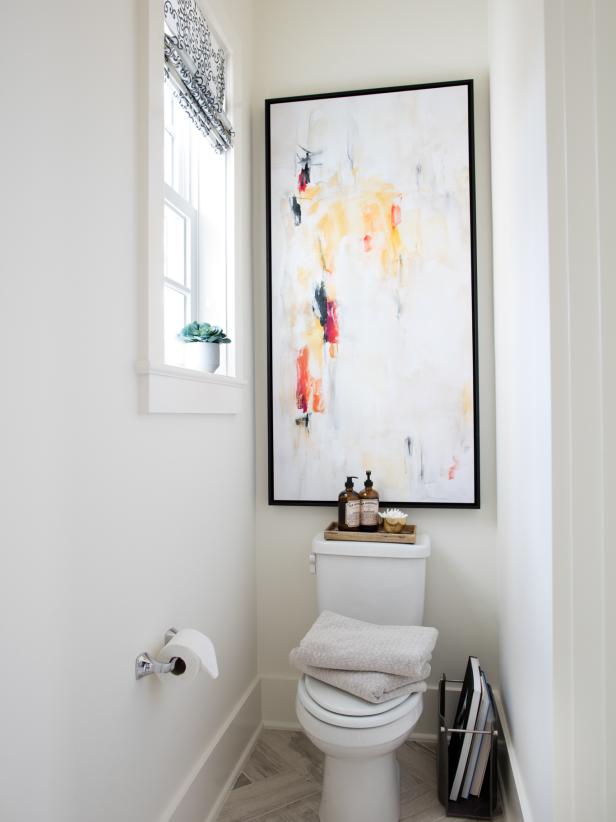 Adding a large abstract painting over the toilet will create a focal point in your bathroom. Use a black wood frame for a striking look. Large abstract painting from hgtv.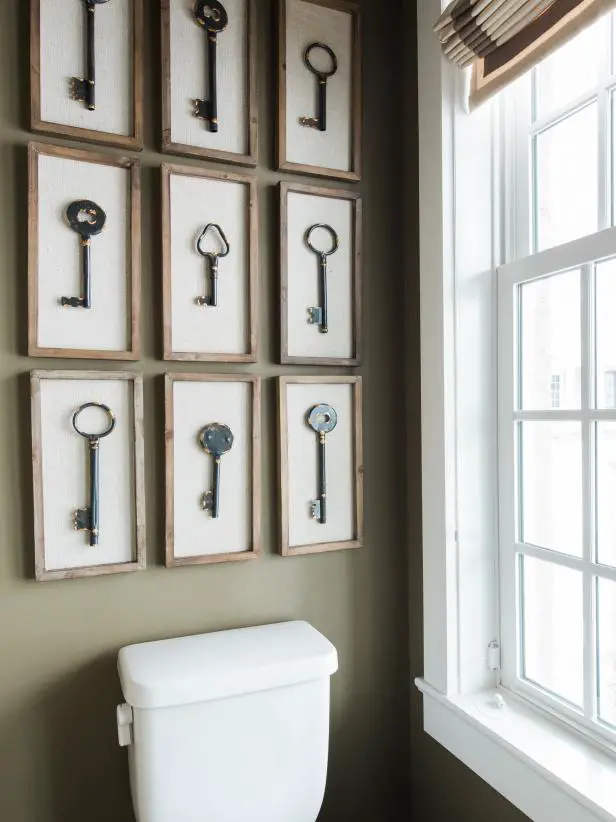 Some antique locks with antique wood frames can also be used as wall hangings in the bathroom. Arrange it neatly on the wall and it can be a unique and artistic decoration. Antique wood frames from hgtv.
With a unique bathroom design, you can add abstract wall art combined with blue wallpaper. This method will make a different look and become the focal point of the room. Abstract wall art with blue wallpaper from decorpad.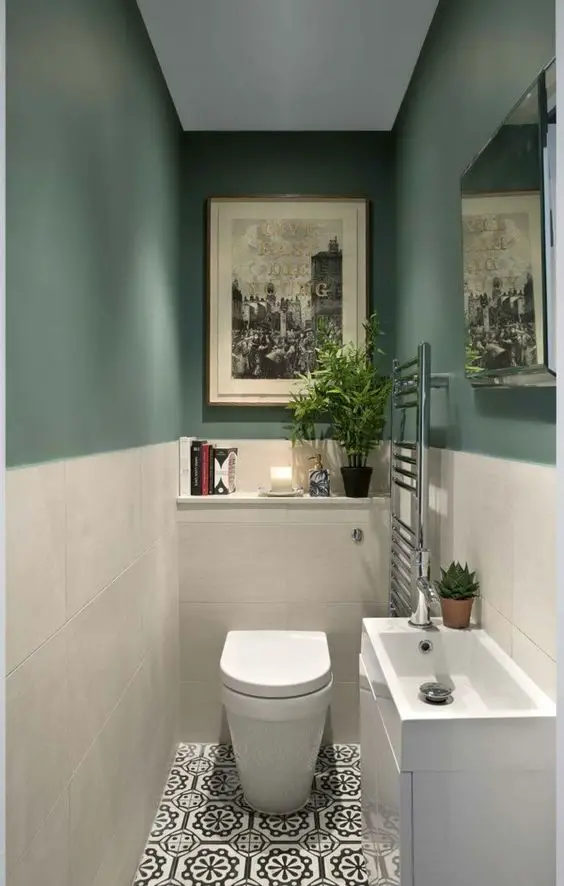 This bathroom decoration looks charming with the addition of a wall decoration above the toilet. Place a framed painting for a more interesting decoration. Framed painting from digsdigs.
Shower Curtain
Out in a second, you can easily replace your shower curtain. To purchase a special one, opt for something unique and eye-catching. You can either do a mix-and-match with the whole room or choose something bold for a head-turning focal point. For example, you can choose a curtain with a medallion pattern, bohemian botanical motif, and colorful flower printing.
To make your bathroom more charming, simply adding a shower curtain with floral patterns will make your bathroom more charming. Shower curtain with green floral patterns from bhg.
Adding a macrame curtain to a bohemian bathroom is a suitable idea for you to try to become the focal point of the room. Pairing with classic furniture will make the decor even more perfect. Macrame curtain from sawhd.
This brown floral patterned curtain really makes your bathroom decor look attractive. Green plants are added to get fresh exan into the room. Brown floral patterned curtain from sawhd.
This bohemian bathroom is complemented by charming bohemian botanical blue curtains. Pair it with white for perfect contrast. Bohemian botanical blue curtains from sawhd.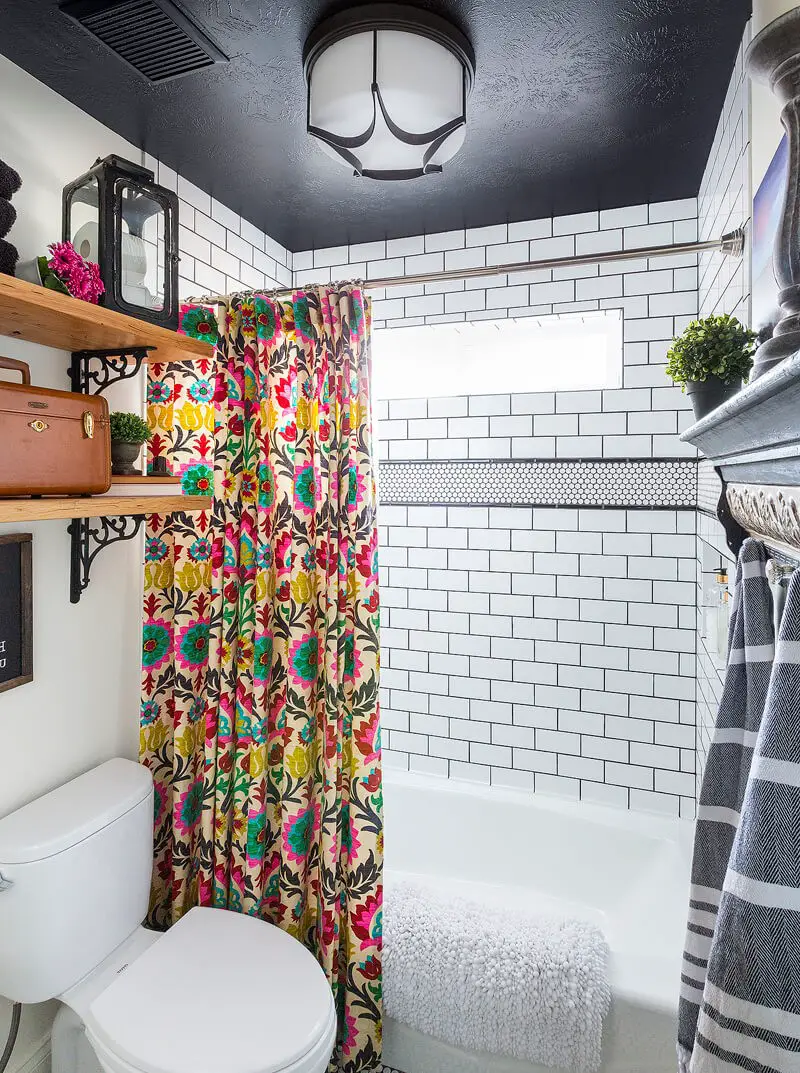 Of course, this will give a charming touch to your bathroom. By adding a shower curtain with a floral design can make your bathroom look classic. Shower curtain with a floral design from homebnc.
Houseplants
Bringing a little garden inside your bathroom has the power to brighten up the entire room. These greeneries will please your eyes and soul. Moreover, they are able to improve the air quality. Houseplants you can bring in are spider plants, orchid, aloe vera, peace lily, and snake plants.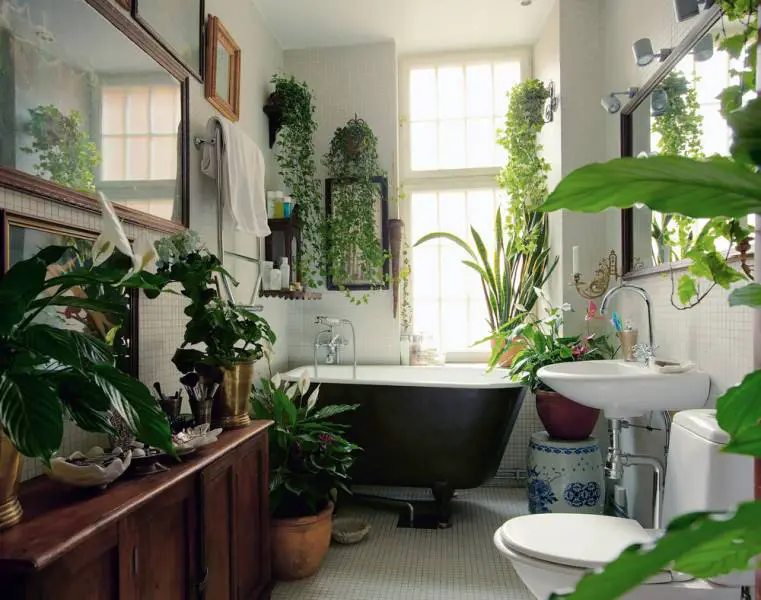 Decorating a bathroom by using a touch of some living plants can bring a fresh impression in your bathroom. In addition, a cool nuance will be created. Houseplants bathroom from homedit.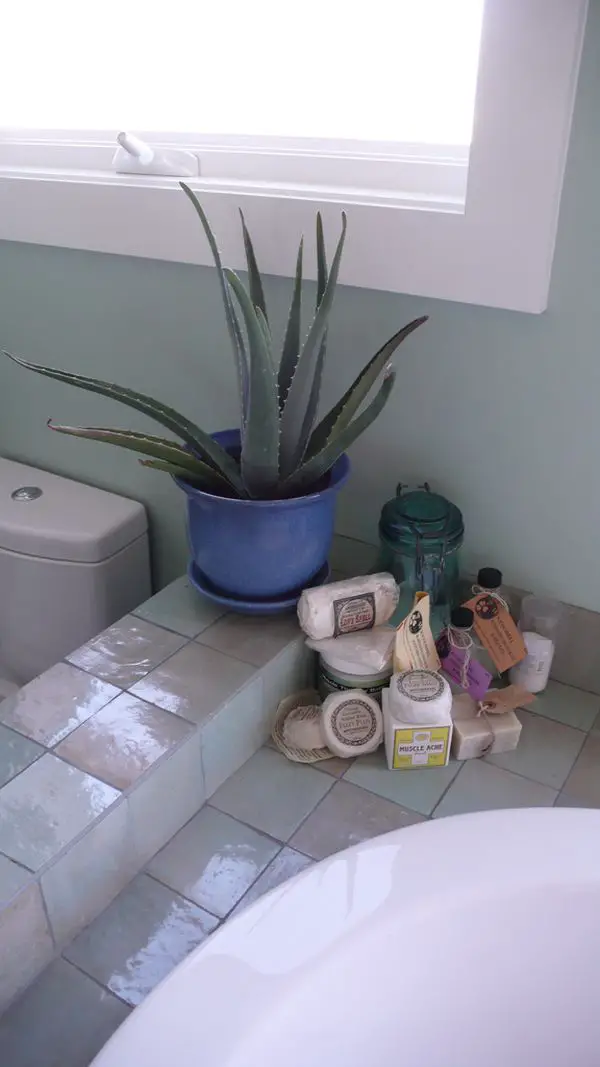 Even though it's just use a living plant but it can make your bathroom looks different. It can freshen up the bathroom in a simple way. Aloe vera bathroom decor from homedit.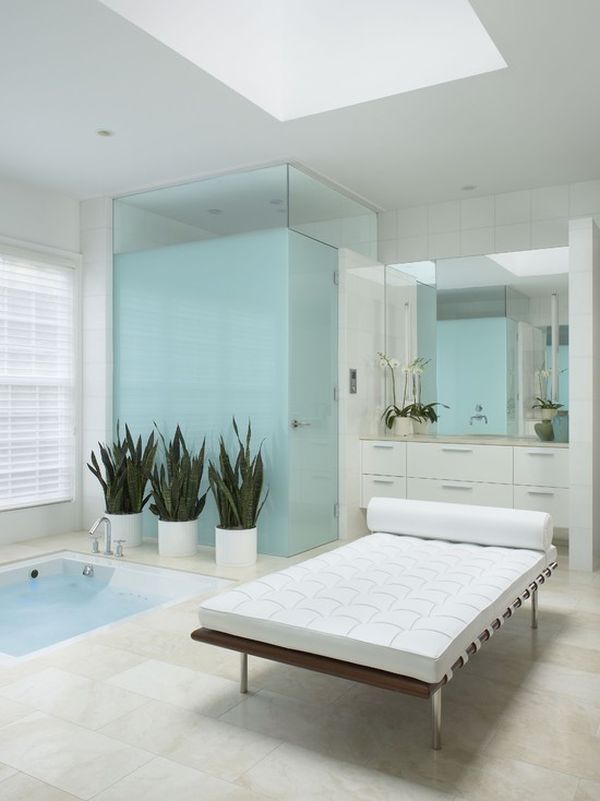 The snake plant brings a fresh atmosphere to the bathroom. Place it next to the jacuzzi for the perfect decoration. Snake plant from homedit.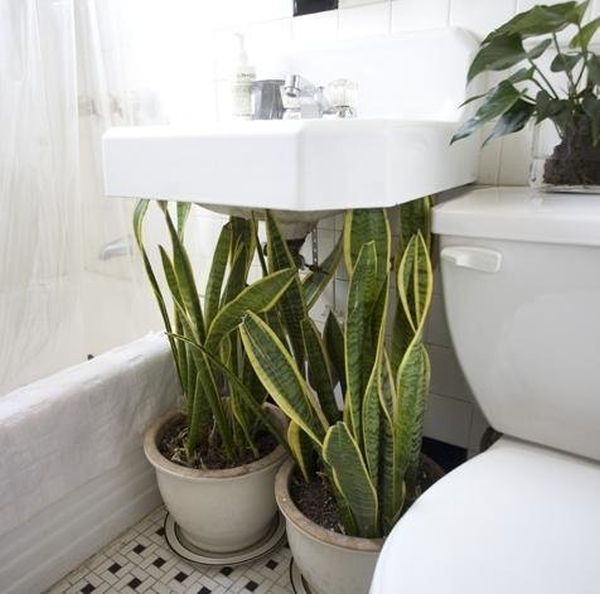 Snake plants are perfect for the space under the sink, so they will create interesting decorations for you to try and make your bathroom decor look different. Snake plants (Sansevieria trifasciata) from homedit.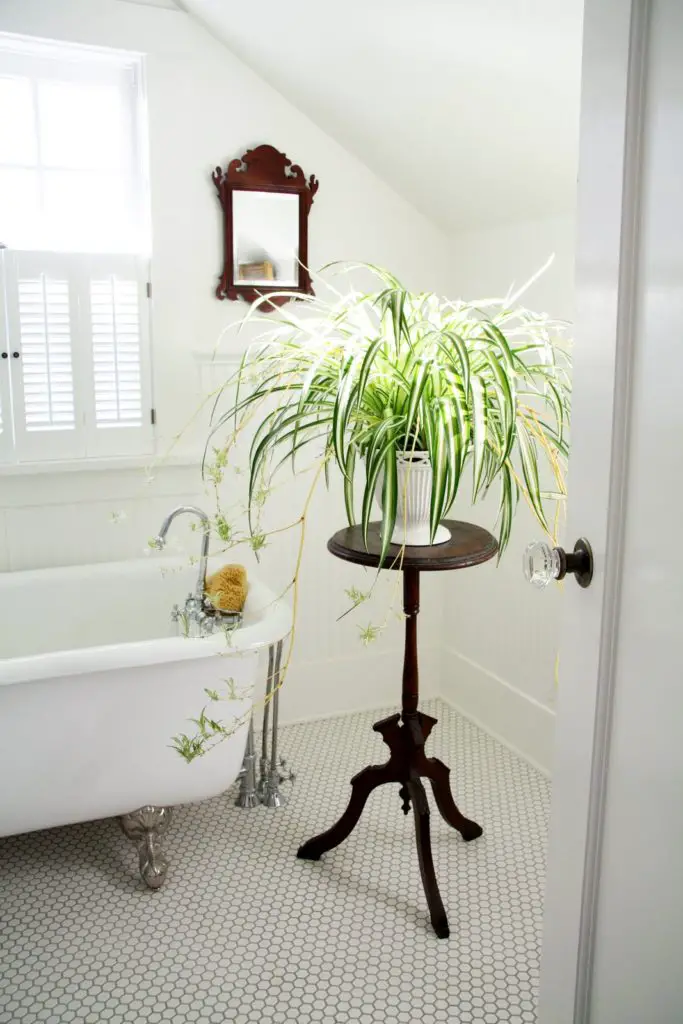 You can add spider plants to your bathroom to create fresh air. Place it on a wooden stool for an attractive, low-maintenance decoration. Spider plants from homedit.
Those additional bathroom inspirations serve a quick and easy bathroom decorating ideas without giving a hard pinch to your wallet. However, they offer a fresh new look that will make the most of your bathroom.