Traditionally, French country windows are designed to push the envelope of your house, consisting of two window casements that open from the center. The full-length proportion is often referred to as French doors, but the two are actually different. This term is derived from the 17th century French Provincial where mixing windows and doors is popular and considered as highly functional to bring more natural lights inside the house.
Perfect for small houses
Find the difference between French windows and French doors from the way they open; the doors often have sliding mechanisms, while the windows are open inward or outward with hinged double doors. This type of window is most advantageous in small houses with French country decor with added elegance.
In this small dining room, get an even more beautiful view of the windows of the French countryside. The appearance of the white windows matched everything else. Especially in this theme of French country decor. Using a folding window model will present an attractive room decoration and attract the attention of many people. You can add some antique furniture and wall decorations in the form of ancient paintings to reinforce the rustic feel of this French house. White country french home from thingsthatinspire.
This living room features rustic French windows with glass and wood materials. The way to open it is by pulling it. Moreover, it can be the best furniture decoration. With this idea, you will have a French home style that attracts attention so that it will present the perfect home decor. Using this type of window you will let the sun's rays enter the house. Rustic French windows from thingsthatinspire.
Choose a corner window in this kitchen space. Best of all, these windows have a French rustic design that matches the décor in this room. In this way, you will let sunlight into the house and will make your room look bright and airy. Using the style of folding windows to the front will make this room look stunning. The marble backsplash also enhances the look. Window with French rustic design from thingsthatinspire.
A simple and easy way to transform this French country window in a forward-looking style. Adding a vintage-style mint and white and brown checkered backsplash for a stunning look. Not only do these French country windows look fabulous but also provide an excellent way to decorate windows. Wooden cabinets are added for an attractive room design. Rustic window French country from thingsthatinspire.
Offers more traffic area
French country windows are highly versatile and offer you a more traffic room to access the patio. Compared to other casements, let's say the double-hung windows, French-style windows allow more ventilation with the entire pane open. That being said, bringing your alfresco dining outside is also easier, as it helps you move things in and out easily.
You can easily access the patio with these French country window door decorations. This design can be the best decoration to accommodate multipurpose furniture. Like a quick way out of the bedroom to access the terrace. You can put this window in your French kitchen design so that it brings out a rustic vibe. Completed with a wreath of green leaves, antique chandeliers, and other ornaments for a stunning design. Double-hung windows from goldenboysandme.
Abundant natural lights
By having easy access to open/shut the pane, you can get as many natural lights as you want, avoiding the impression of a gloomy house. Installing the windows in your French country decor can also improve efficiency; the design promotes better air retention that will help you to lose less heat, especially during the winter.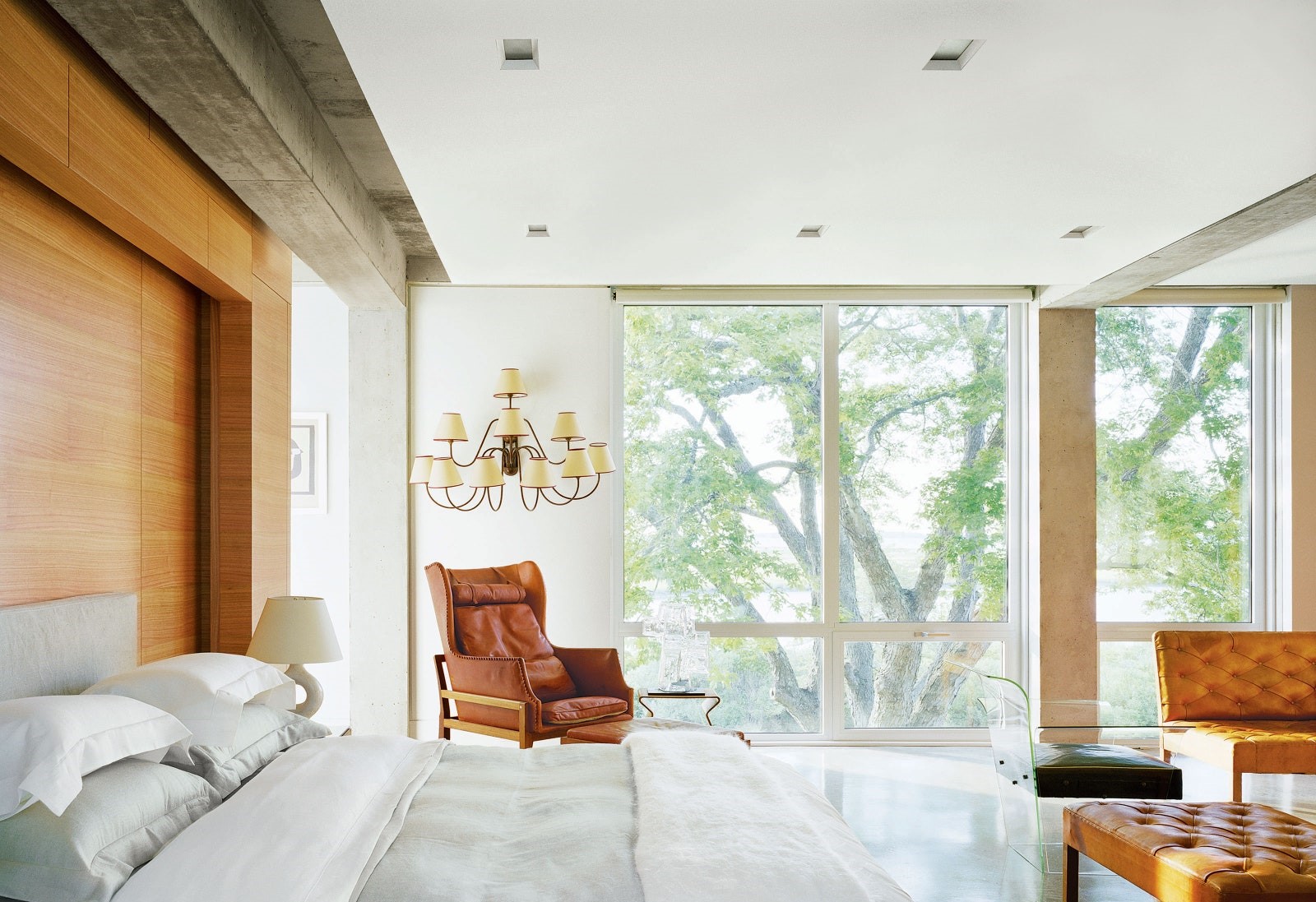 Using large, wide windows will let sunlight into the room and will create a bright and spacious room. Its design promotes better air retention which will help you dissipate less heat, especially during winter. Combined with white shades and a classic pendant lamp, complete the look of the room. Large wide windows from architecturaldigest.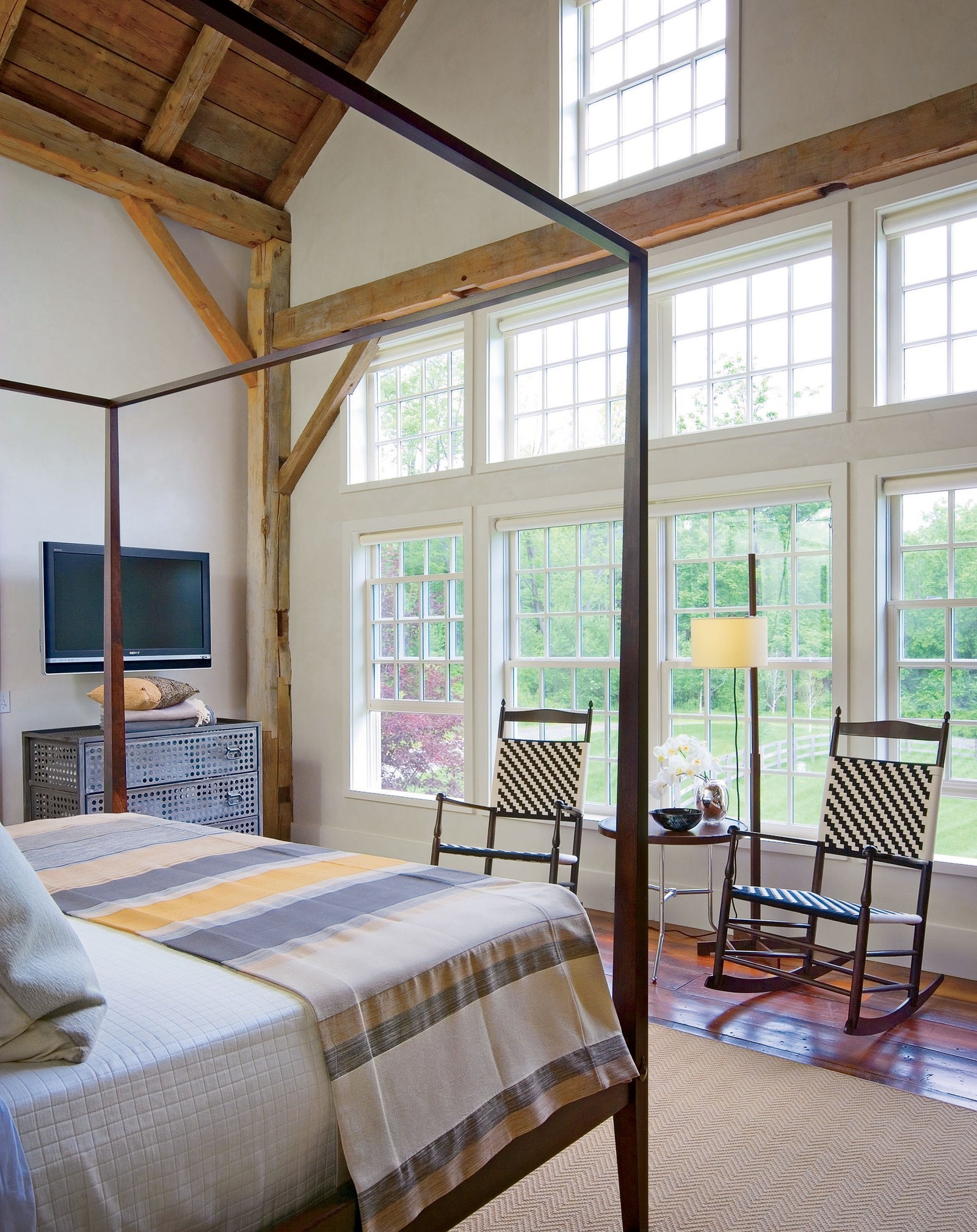 Giving a lot of french country window style to this space is the best part of any room decor. This not only gives you the best ventilation in this room but also makes the sunlight easily illuminate the room. By having easy access to open/close panels, you can get as much natural light as you want. Combined with all-white tones and carpets throughout, this room also features an inviting décor. Large French country window style from architecturaldigest.
This bedroom has lots of French country windows to provide the best ventilation. Best of all, this window style gives you a more perfect decoration for this bedroom. Installing windows in your French country decor can also increase efficiency, the design will provide enough sunlight so that your room will still look spacious and airy. French country windows abundant from architecturaldigest.
The verdict
The traditional French country windows pane adds beauty and style to your house. Be sure to choose wooden panels and paint with rustic colors like broken white or natural palettes for a softer ambiance. Popular material like hardwood will help to increase your home's value, but other more affordable materials are also available like PVC.
The traditional French country windows in this house provide the best view. Moreover, the window design is in harmony with the house building. This gives you a more refined French country style. You can pair it with a neutral feel on vintage-style wooden furniture and a wooden beam ceiling for a matching look. With windows like this will make your French kitchen look bright and airy. Traditional French country windows from homedit.
Combine window colors with accent walls to create the best décor in this home. This signature window look is a great look to create a more French rustic style. You can combine it with all white shades and wooden beams on the ceiling and wooden floors. Completing the decor with this window will accent a bright and airy room. White window color from homedit.
French windows are low-maintenance, durable, and secure, which makes a perfect match in any house with French country decor style.
(Visited 164 times, 1 visits today)
Tags:
French Country Decorating Ideas
,
French Country Windows
Last modified: April 14, 2021