8 Stylish Ways To Reuse Wine Barrel Ideas That Truly Amazing
As an old-time merchant ships and artisan vineyard retreats, wine barrel made of the best wood to keep the wine quality. Rather than keep it on the ware house or throwing it away, it will better to reuse it for more functional furniture. Since wine barrel is organic appeal, reused it is a great way to save your budget.
For centuries people are try to reuse wine barrel for other purposes. Nowadays, designers are more creative to create furniture from old wine barrel. Here are some of them;
Wine Cellar Dining Table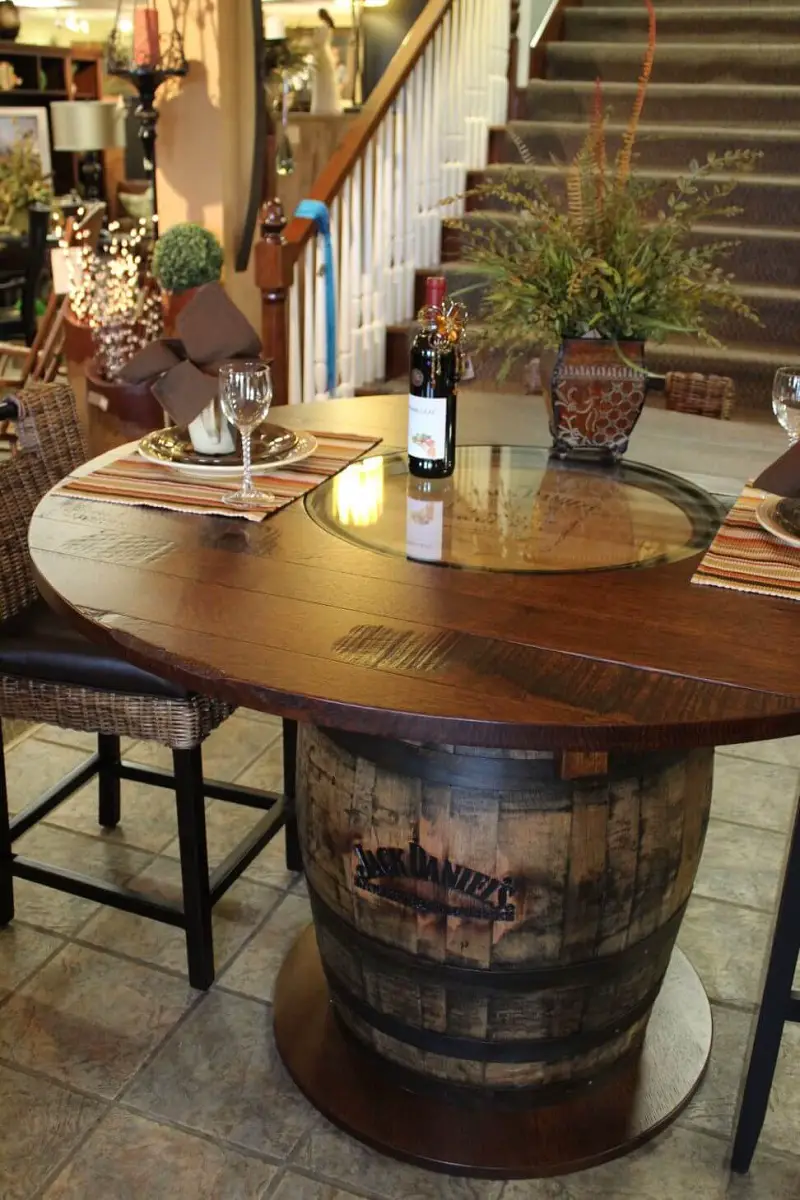 A rounded table which is supported by wine barrel looks elegant. This simple design is applicable for any room decoration. With a glass at the center of it, this table is good for modern house as well. Using this table for a café also will be a great decision.
Barrel Luxury Restructured Patio Set
What a brilliant patio is this! With three wine barrels that already reused for a set of seating, this patio can directly claim as incredible decoration. Enjoy your time outside by sitting at the barrel chair will relax your body.
Northwest Cargo Barrel Chest
Save your towels or bed covers on this cargo barrel. Oh wait! Can you look at the cargo deeper? Actually, it made of wine barrel. You can by this unique cargo barrel chest at the store or if you have enough carpentry skill, you can make it.
Multi-Tiered Barrel Planter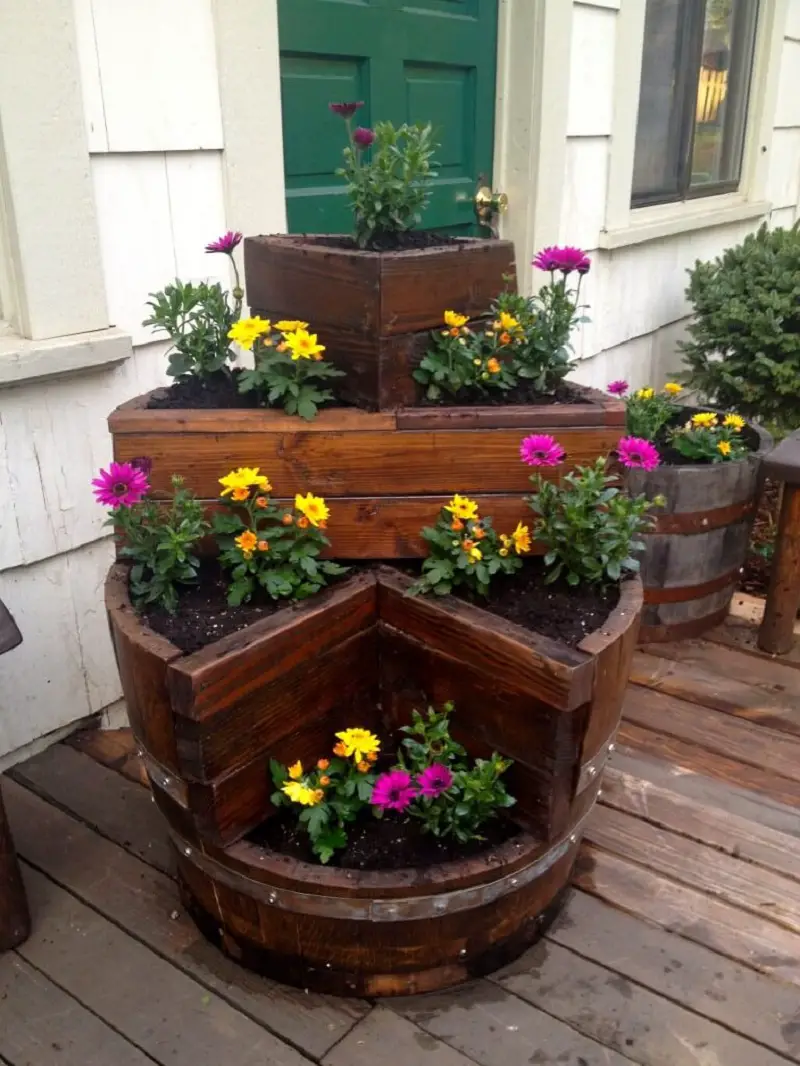 Reuse wine barrel as multi-tiered barrel planter add a new feature for your garden. Plant various flowers at each part to have more beautiful view. Let them grow well and see the result.
Vino Dog Repurposed Barrel Bed
Do you have a pet? Repurposing a wine barrel for pet bed is a brilliant idea. Put a pillow for it to rest. The idea of repurposed barrel bed eases you to protect your pet without more budgets. Then, your pet dog, cat, or others will sleep better.
Vineyard Wine Barrel Fire Pit
When the winter comes closer, you need to prepare anything to make your house warmer. One of the most important things is that fire pit. This vineyard wine barrel fire pit can ne your solution of a more stylish outdoor space.
Tuscan Cottage Repurposed Sink
When your bathroom needs a simple sink, you need to see this. Apply this repurposed sink from wine barrel for a more vintage style.
Riches-to-Rubbish Barrel Bin
Keep your surroundings clean by throwing the rubbish on this barrel bin. Try this simple idea for your house. This is not only a stylish rubbish bin, but functional furniture to improve outdoor decoration.