Corner cabinet works well for kitchen, living room, dining room, or even bathroom nook. It will fill the space without make it full. Moreover, you will have extra storage. So, what are you waiting for? Just install corner cabinet and let your room look neat and clean. Like these following ideas;
Vintage-Inspired White Corner Cabinet
An empty corner space actually can be transformed into more useful area by installing corner cabinet. White is the best color choice for vintage-inspired look. This dining room with corner cabinet helps you to keep fragile items safely.
Turquoise Shabby Chic Corner Cabinet
Use your nook as storage will keep your room looks tidy and clean. Just like adding a turquoise shabby chic corner cabinet at the picture. It shows you shabby chic touch that can be used to save your books beautifully
Graphite Grey Corner Cabinet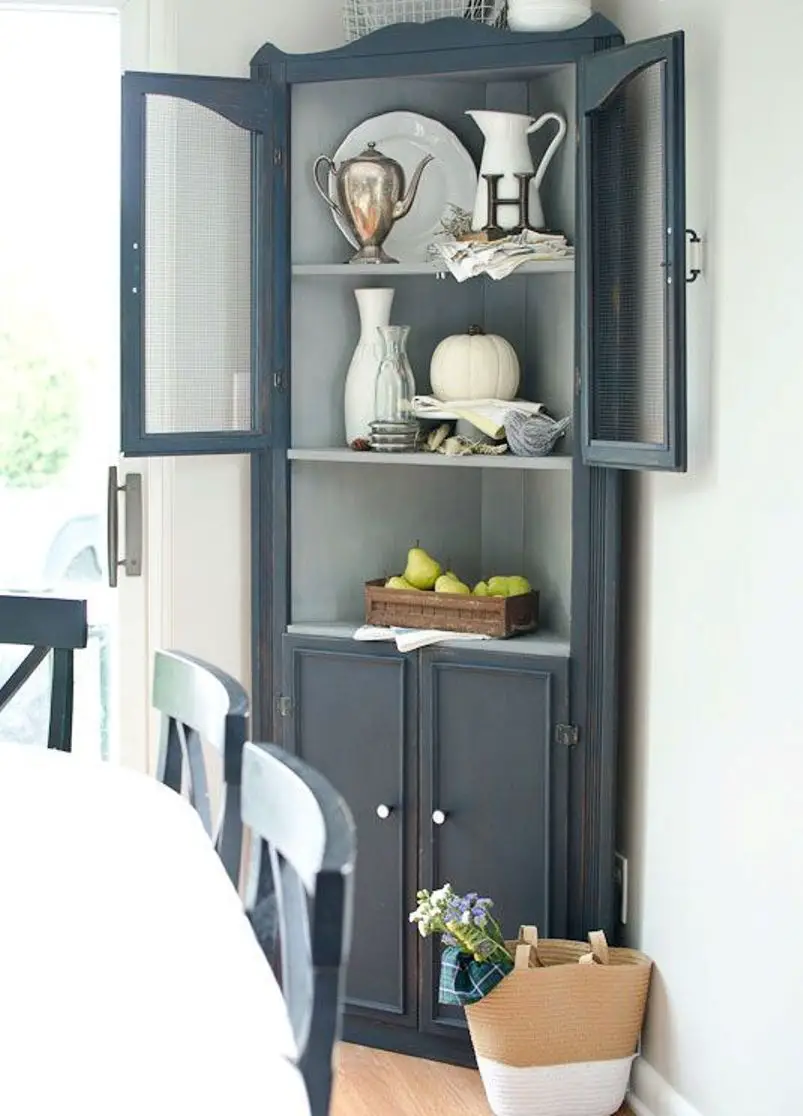 Adding decorative objects will dramatically upgrades your room decor. However, you need more space to put them. Even, you can easily change the decorative items every season. Get more exciting fall, summer, winter, or spring!
Distressed Mint Colored Corner Cabinet
With this distressed mint colored corner cabinet, you are inserted Victorian style to you room decor without spending much money. It seems like we go back to the past era with all the history. Put other old decorative object to make it more charming.
Duo Of Corner Cabinets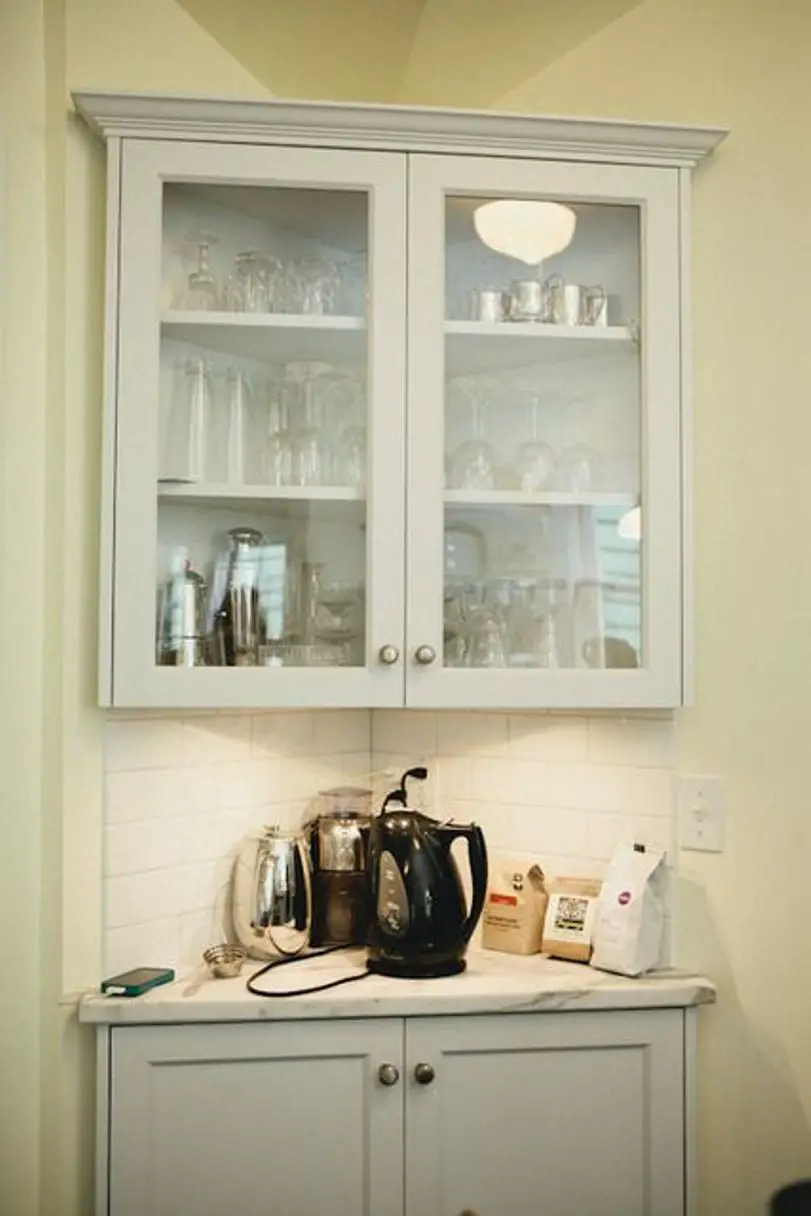 Install two cabinets for a single nook doesn't make look exaggerate. Like this stylish cabinet to make a coffee station. Even, the color looked calm and inviting. This functional furniture will help you to save more fragile as well.
A Stylish Home Bar From Corner Cabinet
This is a pretty nook that functioned as home bar as well. You will have plenty storage to keep your fragile, utensils, or other stuffs. Adding a round mirror makes this space appear sophisticated and comfy.
An Elegant Corner Cabinet
DO you need an extra storage for your bathroom? This is a great idea to install a vintage corner cabinet on it to save your towels and other essentials. The bathroom even looks cozy and calm without look too busy.
Stylish Tiny Corner Cabinet
A tiny corner cabinet can fill the empty space of your bathroom nook. Whether you want to put your bathroom stuffs or medicine, this furniture will improve your bathroom decoration and give more functional space.
(Visited 320 times, 1 visits today)
Tags:
cabinet
,
corner
,
corner cabinet
,
nook
,
room
,
space
,
storage
Last modified: October 20, 2021