Creative Ceramic Home Decoration to Enhance Your Home Decor
When it comes to a clean or minimalistic home decor style, ceramic products are always on a high sale. Being a simple and purposeful ornament in your house, there is an array of variations of ceramic home decoration to enhance your home decor.
Ceramic crafts come in many shapes and patterns you can choose from. Besides, the size also varies from tiny vases to large kitchenwares. If you're interested in incorporating this delicate piece, here are some ceramic inspirations to spruce up your house.
1. Planters and Vases
One thing making ceramic crafts are so well-liked is that it looks good whether you put flowers in it or not. Even if it stands by its own, planters and vases will give more depth and character to your vacant space—definitely the best ceramic home decoration to enhance your home decor!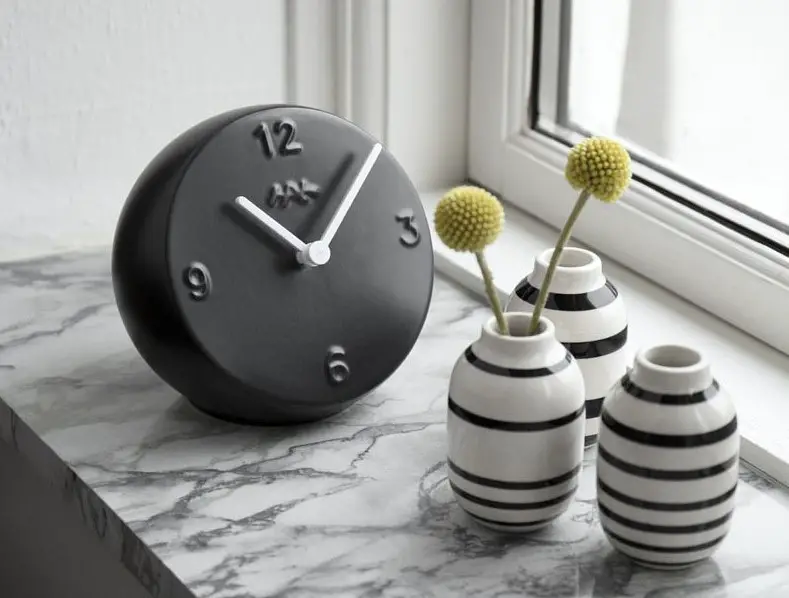 If you have a marble window sill then placing this striped ceramic flower vase will steal the show. In addition, this vase can also be used as a beautiful and refreshing windowsill decoration idea. You can choose any type of plant or flower to plant in this pot. Ceramic vases will look more elegant and great for your ceramic home fixtures. Ceramic striped vase from contemporist.
A round ceramic vase with a larger size will be the center of attention in your living room decor. You can place it right next to the chair for an area that your guests or relatives visit frequently. This ceramic vase makes a beautiful decorative item when combined with a small palm tree. You can try this vase in your home right now. Round ceramic vase from contemporist.
2. Lighting
Bored with the usual, boring lamps? You can use ceramics to put variations to your lighting and give it a unique touch. The crisp and clean-looking material proves that you can get creative with anything, even the practical lamp.
To bring a farmhouse style to your home, adding ceramic materials to one of the home interiors is the right idea. This table lamp with a blue ceramic container enhances the look of your bedroom, coupled with a floral wallpaper that is so beautiful and elegant. You can try it in your bedroom decoration right now. Table lamp with blue ceramic container from diynetwork.
When you have a two-sided side table, adding a table lamp as the main lighting is highly recommended for you. Choose a table lamp with shiny ceramic accents to attract attention. In addition, table lamps also provide more detailed lighting when you read a book or magazine at night. Ceramic lamp table on the side table from completely-coastal.
3. Dishes
What could be more homey and cozy than eating from ceramic dishes? Giving your dining room that sophisticated feeling, ceramic dishes come in a wide variety of colors, shapes, and sizes. Totally the best kind of ceramic decoration to enhance your home decor.
Choose several patterns and motifs on plates or other tableware to decorate your dining table to be more artistic. The combination of white and blue on this tableware provides a beautiful and elegant color contrast. Adjust the layout of your cutlery for maximum comfort when in use. The attractive motifs on your cutlery add to your appetite. Ceramic tableware with different patterns and colors from houseandgarden.
To perfect the spring dining room decoration, ceramic cutlery is an item that you must use. Home ceramics provide a more modern and contemporary style of decoration. You can choose several color combinations to produce a more colorful room decoration. Yellow, black and white make a mix that never fails. Use several motifs on your plates and glasses. Ceramic dishes with motifs on plates and glasses from houseandgarden.
4. Teapot Set
During rainy days, find the utmost comfort by sipping a tea served in this ceramic teapot side. Adorned with quirky shapes and colors, you won't find the same thing in any other place. If you're not a tea drinker, this teapot set is beautiful enough to be a decoration in your kitchen.
You can serve tea to your guests or your family who come to your house with an attractive handmade ceramic teapot set to achieve a lot of friendship. This teapot ceramic provides a work of art that pleases those around it. You can choose a motif according to your liking. This teapot is very multifunctional because this antique item can also be used as a unique and antique decorative item. Handmade ceramic teapot set from homebnc.
Add a colorful painting on the outer surface of the ceramic teapot to make it more eye-catching. This teapot ceramic can be personalized in decorating your coffee table or dining table. This teapot will be a decoration to decorate with the creativity that you produce. Ceramic painting teapot from lushome.
5. Wall Decoration
Serving your house a minimalistic touch of ceramic wall decoration, you won't find anything like this in the department store. This ceramic wall decoration is a great way to fill in the spaces of your house with something unordinary.
Put a ceramic welcome sign on the kitchen wall decor as a warm welcome for the guests who come to your house. This ceramic sign has a touch of yellow which is very popular to make a room look cleaner, fresher and easier for anyone to reach. This ceramic sign is usually used in farmhouse kitchen decorations. You can get it at home decor specialty stores at prices that are not too expensive and affordable. Ceramic wall sign welcome from homebnc.
To make your room decor more attractive and pleasing to the eye when you see it, you can try installing an abstract ceramic wall that forms flowers. Put in some pastel colors for a sweet finish. Combine it with other wall decorations that are hanging next to this abstract ceramic wall. You can put other antique ornaments on the top of the dresser, to be more precise, close to this abstract ceramic. A combination of abstract pastel ceramics with other antique ornaments from homebnc.
There are a lot of options to maximize the space in your house; one of them is by installing a ceramic home decoration to enhance your home decor. Pick one that suits your niche best and get ready to be astonished!