When most people use under the stair for storage, you can try to have different idea. Use it for powder room. It doesn't need large space. You only have to provide sink, bowl, towel holder, mirror, and some accessories if needed. Then, you will have functional under stair room.
Contemporary Powder Room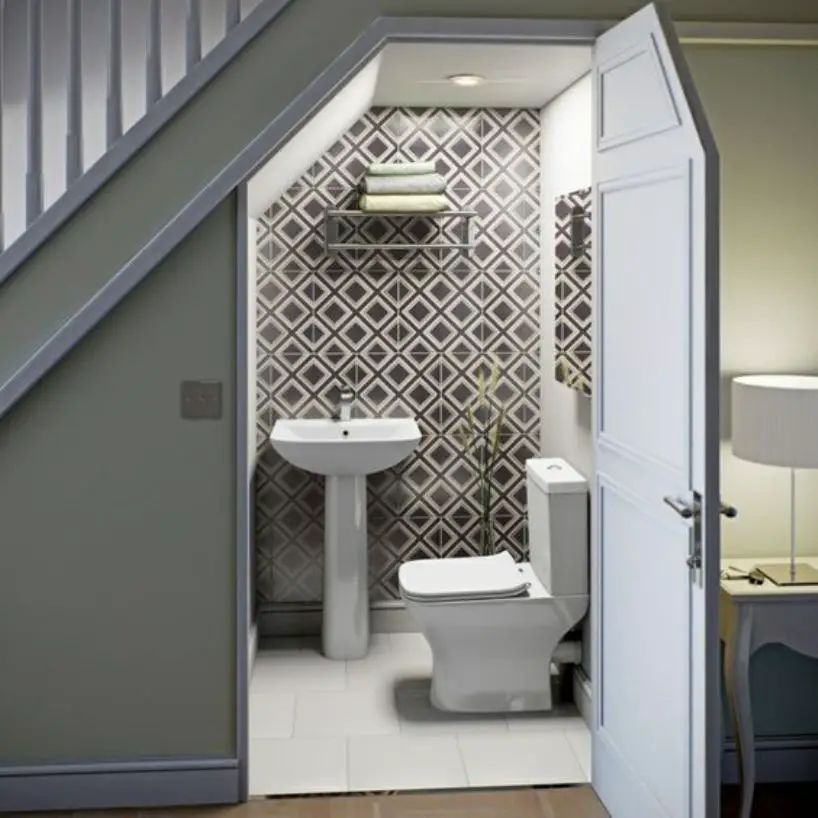 Fill under stair space with powder room is a great idea. Here, the owner of this house chooses to use geometric tiles to show contemporary powder room design. Then, a wall-mounted shelf for storage helps the guest to put towels or other stuffs.
Cozy Little Powder Room
Warm-colored tiles this powder room looks cozy and warm. However, pay attention to the lighting you use. The role of glass shelf add aesthetic value but also functional to save your stuffs and everything necessary.
Creative Sea-Inspired Powder Room
What about adding a window for under stair powder room? It adds natural light that will be good for your body. You may also give an artwork on the wall and a round mirror adds accent for attractive powder room.
Minimalist Powder Room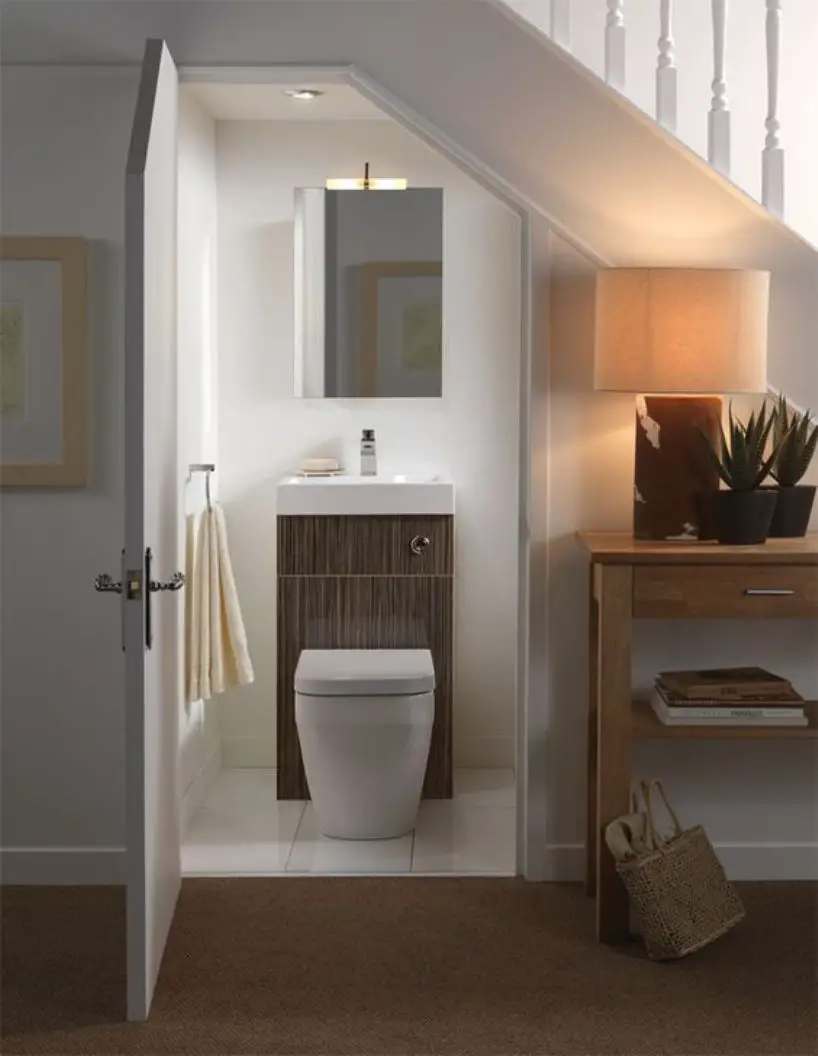 Fantastic! This powder room even only with small space is completed well mirror and a sink. Moreover, You can see a toilet combo that looks modern for this under stair powder room. A towel holder also mounted on the wall.
Powder Room Styled With White Tiles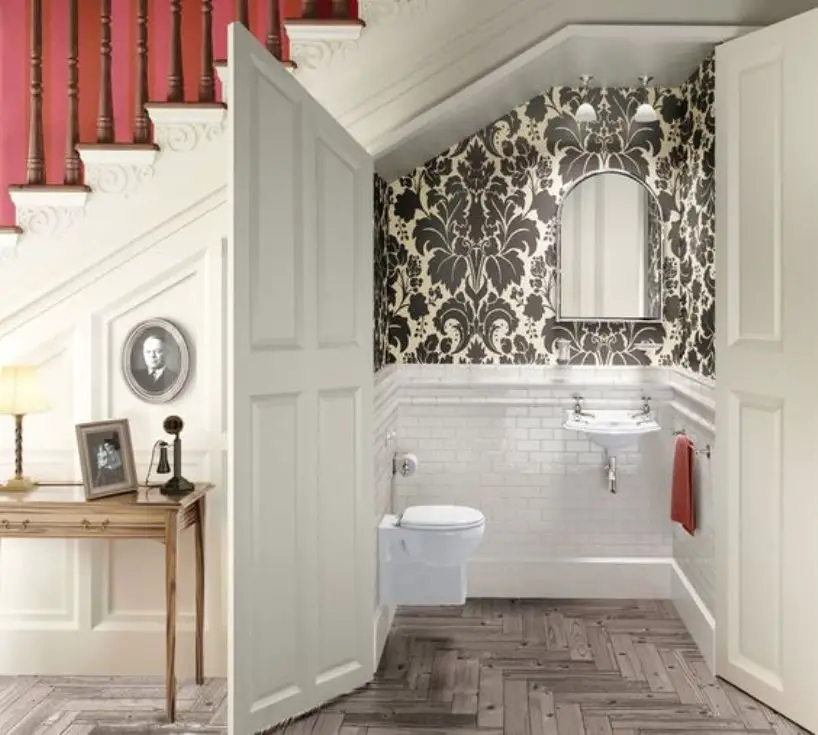 A powder room with vintage-inspired also can be installed under the stair. Take a look at the vintage printed wallpaper at this powder room that looks classic but inviting. Herringbone wooden floor works well with everything inside.
Small Contemporary Powder Room In All-White
You don't need to have large space to create this intricate powder room design. The designer applies white color tone to get larger room look. Add mirror and more lighting a well for more elegant powder room decor.
Powder Room With Black And White Decor
Small powder room doesn't mean look clutter. With simple artwork and a jute rug, this bathroom appears with its own interest. Black and white has chosen as the best color for cozy feel. No more accessories needed.
Tiny But Cozy Powder Room
Ivory or white will make tiny room looked larger. Just like what the owner of this house did for this under stair powder room. With simple design, powder room needs not much money to build. Furthermore, it doesn't require many accessories as well.
(Visited 734 times, 1 visits today)
Tags:
powder room
,
room
,
small space
,
under stairs
Last modified: October 7, 2021