The existence of a garden at home would make the air around cooler. However, making a cozy garden decoration is not something easy and can be considered trivial. You really need to make a plan and have a lot of details to think about so that the process and execution can go on. Making the footpath is one thing that you need to consider, especially if your garden is often a place to relax or a place for children. The purpose of making this small road is to avoid damaging the flowers in the garden.
Plant Choices
Choosing plants to be a thing that you must pay attention to in detail. because it can determine the beauty of the park itself. In addition, plants that fit your garden will increase the aesthetic value of your home. In essence, the function of the park is to add to the beauty of the house. So you really have to choose the right plant components.
Garden Path
To maintain its beauty, of course, this plant needs to be nourished or cared for, for example watered and given fertilizer. Do it the right way. Do not let the beautiful green grass trampled when we care for or water other plants. The way out is to make a path that crosses the land as a circulation path for people to down and water the park. See more path design at Nifty Yet Functional Garden Path !
Water Fountain
Adding an element of water to spiritual matters can bring many benefits, including fluency in the financial and career fields. That is why the water element you should consider in making it safe. Garden decoration in the form of an enticing water fountain in the style of DIY or with electricity can be an easy solution.
Seats
After passing a busy day, of course it is very pleasant to enjoy a cup of tea or favorite drink. Then enjoy the fresh and green leaves in your home garden. By providing lounge chairs and a table in your garden, create a favorite space to unwind.
Swing
Swing chairs are very pleasant for you to sit and relax in the garden. You can swing slowly while watching children play, read books, or enjoy your favorite food and drinks in their free time. Swing chairs are available in a variety of colors and shapes that can be adjusted to your taste.
Pond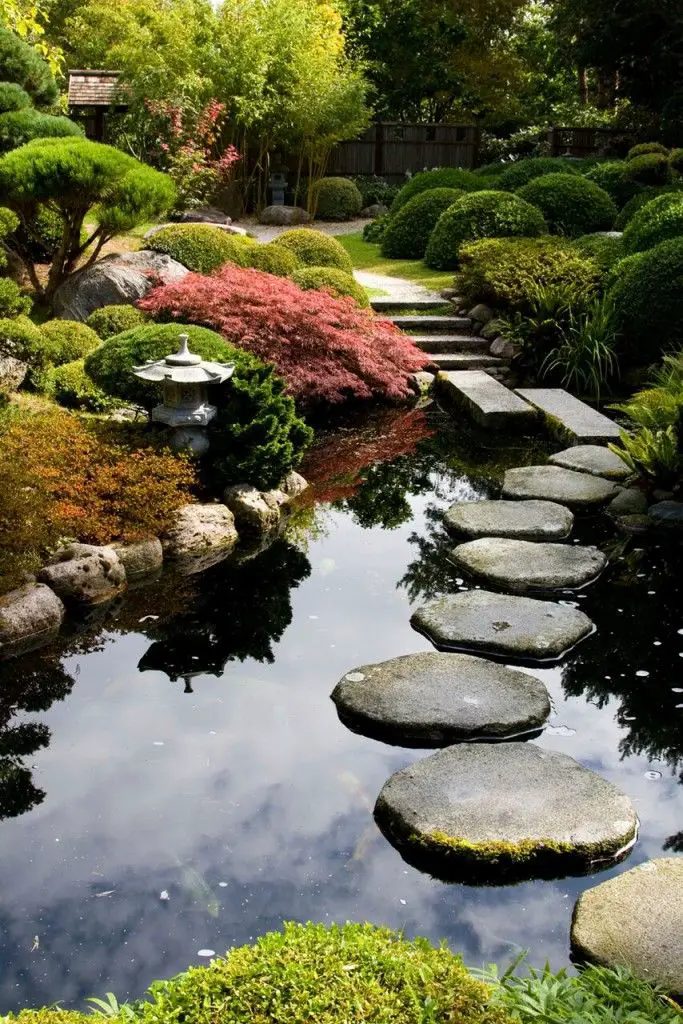 Pond that is located in the house you can make one way to release fatigue. By listening to the gurgling of pond water and fish that pass in the pond, your mind can be more peaceful. And if you combine a pond with a garden, perfect beauty will be created in your yard.
Planter
Having a unique and attractive garden decoration will make the yard looks more beautiful. For those of you who really like plants, pretty creative planters can be a solution for adding the beauty into your landscape. You can also use simple ingredients to make it yourself without having to spend a lot of money.
Pool
The presence of a swimming pool in a house is not only a complement. More than that, the swimming pool is also a means for its owners to unwind. If you can combine a swimming pool with a garden at home, then you don't need to be confused if you want to feel the coolness and freshness.
In creating a garden in your home, there are a number of things that you should pay attention to, starting from the types and types of flowers that will be planted. You also have to recognize the characteristics of ornamental plants, for a moist place, resistant to heat and habitat for ornamental plant species. In addition, Having a garden to create a beautiful atmosphere at home is everyone's desire. Fresh air and a green environment can cleanse tired minds because of the many activities outside.
(Visited 99 times, 1 visits today)
Tags:
garden decoration
Last modified: September 25, 2020